Drinks
New Brewery on Tap near Galloway Trail
4 By 4 Brewing Company is slated to open across from Sequiota Park.
By Stephanie Towne Benoit
Apr 27 2017 at 12:15 p.m.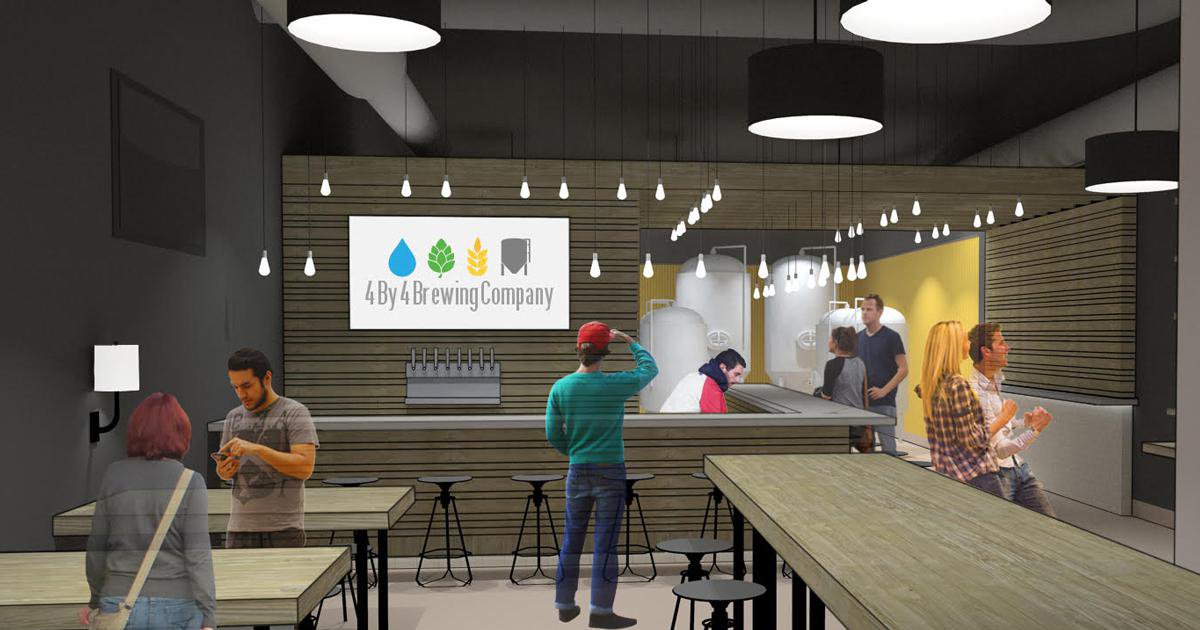 Springfield's craft-beer scene is set to gain another hop-spot in 4 By 4 Brewing Company, a brewery and taproom planned to open near Sequiota Park by late summer or early fall.
Inspired by visits to microbreweries and taprooms around the country, hop-head Derek Shimeall, plus a three silent investors and their wives, are the team behind 4 By 4, which Shimeall says will be a true community gathering place. "It's a very cool, chill, intimate hangout if you want to be on your own, or we have a long community table where you have the opportunity to sit, talk and get to know people," Shimeall says.  
To create that warm, inviting atmosphere, the team says they'll make board games, coloring books and the like available, as well as host food trucks. "We are very family oriented," Shimeall says. They'll also have numerous USB ports and outlets installed to make the taproom welcoming for those seeking a place to get work done. "We really want it to be an environment where if you want to come do homework, do a business meeting or pay bills—whatever you want to do," Shimeall says.
As for brews, one of the partners is an experienced homebrewer who will craft eight beers including a light ale, IPAs and a traditional hefeweizen. Eventually, experimental single batches will create options for a variety of tastes. "We just want to have very good quality, consistent beers that will appeal to all craft beer drinkers, entry level to experienced," Shimeall says.  
Check out the brewery's website for hours and other information. 4 By 4 Brewing Company will be located in Springfield at 2811 E. Galloway St.