Life
8 Ways to Unleash Your Artistic Side in October
From new local art exhibits to picking up the paint brush yourself, this month's to-do list includes a handful of arts-filled fun.
By Ettie Berneking
Oct 02 2020 at 2:12 p.m.
Springfield has boasted a thriving arts scene for many years, and while COVID-19 might have changed some of this season's lineups, our local arts community is far from shut down. With fall settling in, it's the perfect time to bundle up and head to the nearest gallery, theater or studio. We've rounded up 10 of our favorite ways to reconnect with your inner artist while socially distancing in October. 
Take in a Film at The Gillioz 
Dates: Every Friday
Why We Love It: The historic Gillioz Theatre has long been a staple in Springfield's live music scene, but now that shows are on hold for the time being, the Gillioz is opening the venue for weekly movie screenings. During the month of October, get ready to see some of your favorite horror and goulish films on the big screen including Carrie, Silence of The Lambs, The Exorcist, Phantom of the Opera and Rocky Horror Picture Show. Purchase tickets online and be sure to pre-order any snacks and beverages you might want since the concession stand is not open to walk-up traffic.
COVID Restrictions: Masks are required while in the theater, and all tickets have moved to a touchless system. Social distancing is enforced, and the theater will reduce crowding by releasing individual rows after each show. Sanitizer stations are also set up throughout the venue, and concessions are available for pre-order only meaning you can order your snacks before you arrive, and they'll be waiting for you at your seat. 
Enjoy Live Music with Gigs in the Garden
Dates: Sundays in October
Why We Love It: Enjoy the cool fall weather while taking in live music at this outdoor concert series. This is a great way to get outdoors and enjoy the natural beauty of the Springfield Botanical Gardens. Concerts start at 2 p.m. on Sundays at the Peace Through People Pavilion within the Kay Cummins Finnie Dogwood Garden. Bring a blanket or lawn chairs, and settle in for these free concerts. The lineup includes Ivy Nix, Aaron Mayer and Avery Mann on October 11; The Breakfast Sides on October 18; and Kentucky 31 on October 25.
COVID Restrictions: Social distancing is enforced. 
Photo courtesy Artistree Pottery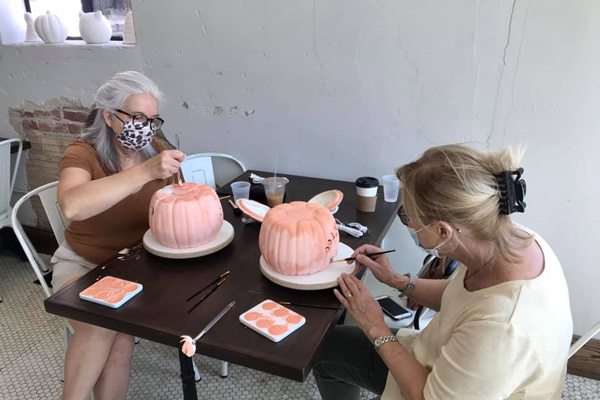 Photo courtesy Artistree Pottery
Photos courtesy Artistree Pottery
Paint Your Own Pottery at Artistree
Dates: Open Tuesday–Saturday
Why We Love It: No registration is needed at this brand new paint-your-own pottery studio. All you need is some creativity and a few hours to unleash your inner artist. If weather allows, take your painting out back to the new patio, and be sure to enjoy everything else the corner of Pickwick and Cherry has to offer including live music at Tie & Timber and The Royal.
COVID Restrictions: Face masks are required while inside the studio.
See Clue The Musical at Springfield Little Theatre
Dates: October 23–November 8
Why We Love It: Your favorite board game comes to life at Landers Theatre this month as the talented folks of Springfield Little Theatre bring Clue The Musical to the stage. Much like the classic board game, this musical production is all about solving a murder mystery. And, like the original game, the audience can help solve the crime.
COVID Restrictions: Social distancing is being enforced at all Springfield Little Theatre shows, and a seating chart is assigned before each performance. Guests are required to wear face masks while inside the theatre. If you're not ready to attend shows in person, you can live stream performances—just head to springfieldlittletheatre.org to learn more.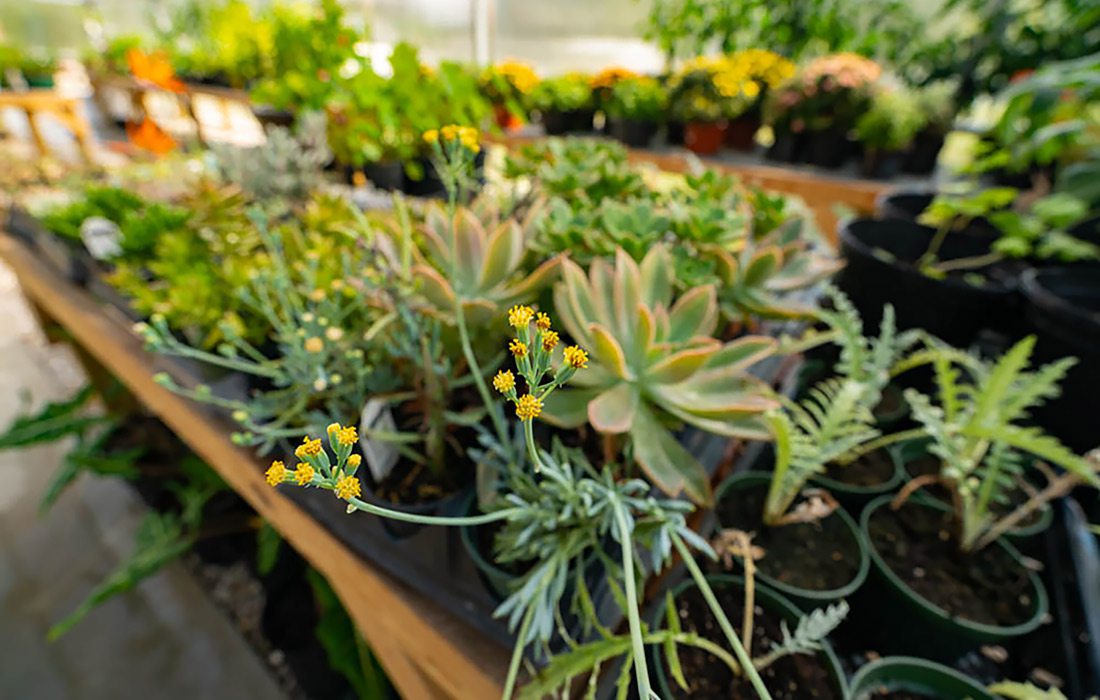 Get Your Hands Dirty at Arlie's Farm
Dates: Wednesdays and Fridays
Why We Love It: Not only is this Rogersville farm and greenhouse a scenic escape where you can load up on plants, but you can also take a canvas painting class. Arlie's Farm hosts evening classes on Wednesdays and Fridays at 5:30 p.m., but you can also book a private class. Each class is two hours and takes place in the farm's greenhouse. To reserve your spot, comment on the farm's Facebook events or call them directly at 417-929-3276. 
COVID Restrictions: Social distancing is enforced, and face masks are encouraged while in the greenhouse. The farm is also capping the number of people that can attend classes inside the greenhouse at 16 per class.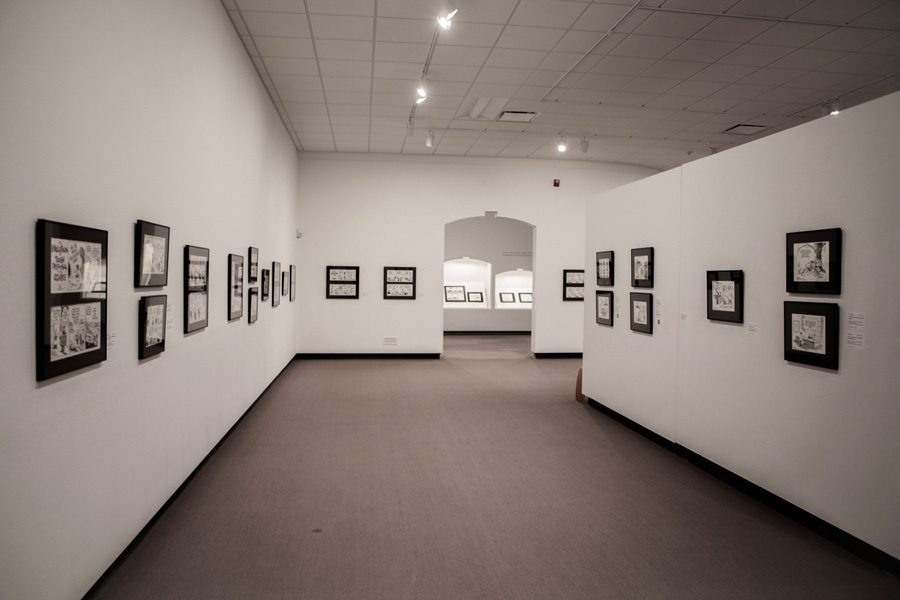 Take in an Art Show at Springfield Art Museum 
Dates: September 5–November 29
Why We Love It: If you've been a long-time reader of the Springfield News-Leader, then you'll probably recognize Robert Palmer's cartoons. Palmer created more than 10,000 political cartoons for the local paper until he retired in 1991. Once Palmer put down his sketch pad, the paper moved to syndicated cartoons, but Palmer's works are now on display at Springfield Art Museum's exhibit "This & That: Cartoons by Bob Palmer." Visitors can check out more than 1,000 of Palmer's original cartoons. Families can also pick up Project Bags—an art project inspired by a current work in the museum's collection. Bags include an artist's bio, instructions and all the supplies needed to complete an open-ended art project. October's project is inspired by artist David Driskell and features a portrait collage. Families can register online to get their free bag.
COVID Restrictions: Face masks are required while visiting the museum. 
Indulge in Your Favorite Hitchcock Films at Moxie Cinema 
Dates: Through October
Why We Love It: If you love independent films, Moxie is a must. This cozy, two-screen theater has spent years bringing some of the best indie and classic films to Springfield, and its drive to get kids involved in film through programs like Moxie Mornings will have you wishing to be young all over again. But this month, it's the theater's nod to one of the greats—Alfred Hitchcock—that has us ready to dive into an extra-large bag of popcorn. All month, the theater screens some of Hitchcock's best thrillers including The Birds, Vertigo, Shadow of a Doubt, Rear Window and Marnie.
COVID Restrictions: Face masks are required and seating is socially distanced while the theater operates at 25% capacity.
Get the Kids Moving with Dance Classes at the Doling Family Center 
Dates: October 24–December 5
Why We Love It: The Doling Family Center has a wide range of activities for little ones including dance lessons. For tiny tots ages 3 to 4, there are Tiny Dancers lessons where kids learn the basics of ballet. No previous dance experience is needed, and a new session kicks off October 24. 
COVID Restrictions: Face coverings are required while inside Doling Family Center but are not required during fitness or activity classes. Social distancing is encouraged when possible, and congregating in common areas is currently not allowed.
Not ready for in-person events? No problem.
You can still support Springfield's art scene by donating to OPAL—the Ozarks Performing Arts League. OPAL is a new collaboration between Springfield Little Theatre, Springfield Ballet, Springfield Regional Opera and the Springfield Regional Arts Council. The group focuses on raising money to offset revenue losses performing arts organizations have suffered due to COVID-19.