Arts & Culture
Shapiro Brothers (not brothers) find love through music
Chad Brothers and Mikal Shapiro found love through music. Shapiro Brothers plays with The Creek Rocks Thursday at Lindberg's.
Brett Johnston
Aug 22 2016 at 2:05 p.m.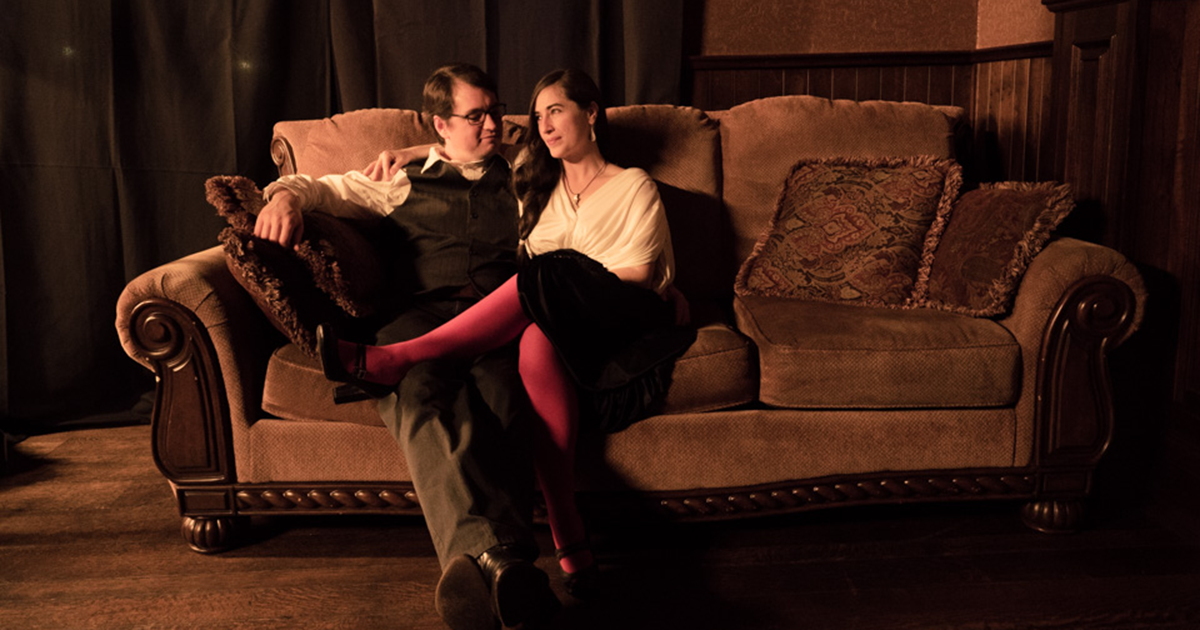 Mikal Shapiro and Chad Brothers met seven years ago at an open mic night in downtown Kansas City.
Open mic events foster collaboration and the pair shared two songs. They recall feeling a special energy, but left the venue without exchanging contact information.
Brothers says they didn't see each other for a few years after that evening until a mutual friend, Americana singer Kasey Rausch, re-introduced them.
They quickly began playing together as Shapiro Brothers, still based in Kansas City, and soon the musical connection turned into romance.
"We've played together now for about three-and-a half years," Brothers says. "We played for about a year and then we fell in love through music."
Shapiro is an artist of several medium. She says some endeavors come and go, but there's been a continuum with music for nearly 20 years.
"For a long time I felt like a hobbyist—it's a juggle to do a lot of creative things," Shapiro says. "Having a partner in music full-time, I've embraced (being a professional musician) more."
Brothers hasn't been a full-time musician long. He quit his corporate job last September with little trepidation.
"We had been preparing for the transition for about a year," Brothers says. "There's some stress in the trade-off, but doing what I love is totally worth it."
He admits some adjustments to their lifestyle financially, but musical opportunities have been abundant since.
"We hit the road and haven't looked back since," he says. "I've found once you open up to the universe, it reciprocates."
Shapiro is the pair's primary songwriter. She calls herself a third generation storyteller. Spinning tales, she says is the common thread in her tunes.
"My dad was a big storyteller and his dad was a big storyteller. They loved to capture the attention of the audience. Maybe it's not all true," she laughs and later adds that Dr. Seuss is one of her biggest influences.
"I've embraced that sort of approach: creative, silly and irreverent. I think that falls into the tradition of folk songs," she says. "There's sort of a jokiness and wit in a lot of (folk) music—it's part of entertaining people."
Stylistically Shapiro Brothers' sound is steeped in folk music, though a breadth of influences displays a wide musical spectrum from song-to-song.
Shapiro says she has one for in Kansas City jazz and blues, with the other in traditional Americana roots music. Brothers' attributes his bluegrass and country guitar style to growing up in rural Kansas.
"We have a lot of interesting guitar interplay and vocal harmonies," Shapiro says.
Shapiro Brothers plays the early show at Lindberg's on Thursday at 6:30 p.m. with The Creek Rocks, the Springfield-based folk couple of Mark Bilyeu and Cindy Woolf.
The couples became friends when Shapiro was commissioned to create a shadow puppet backdrop for the Gillioz Theatre stage when The Creek Rocks released the Wolf Hunter album.
"We hit it off as couples and really resonate musically with them," Shapiro says.
Shapiro Brothers is recording its first album as a duo—Shapiro herself has five solo albums under her belt. Brothers says Almost Ready, as it's tentatively titled, should be out sometime in the fall.