Arts & Culture
Two Springfield Little Theatre Volunteers Want You to Join Them on Stage
Springfield Little Theatre runs on volunteers. They take tickets, paint sets, build costumes and find props. These two women have almost two decades of volunteer time between them, and they want you to join them.
by Ettie Berneking
Nov 05 2021 at 8 a.m.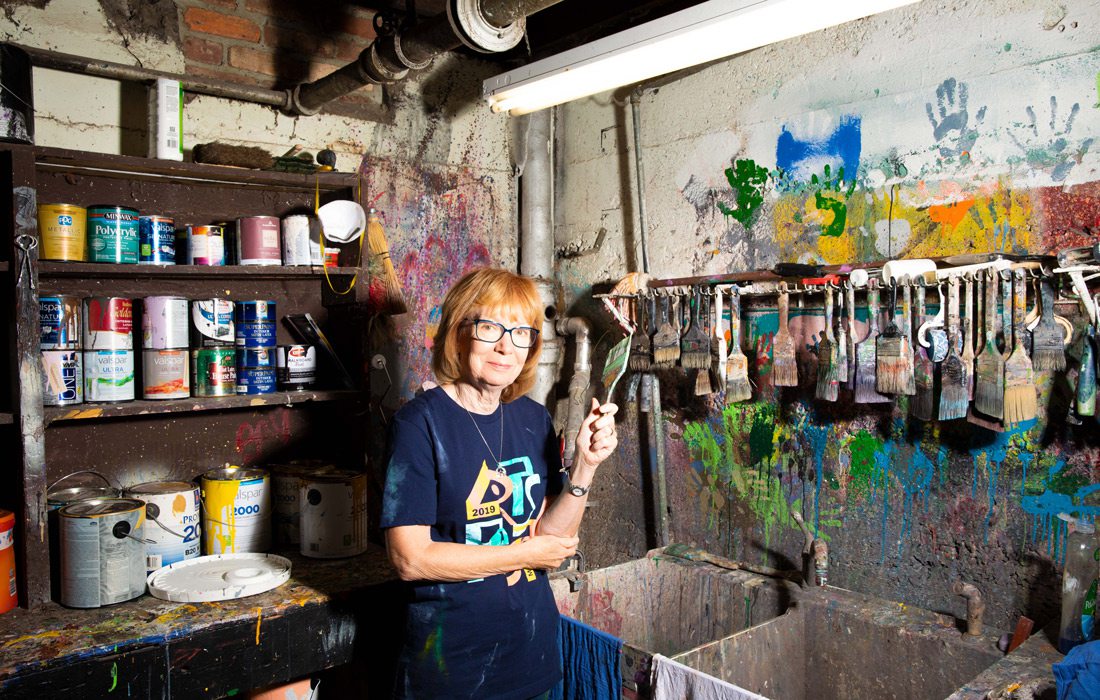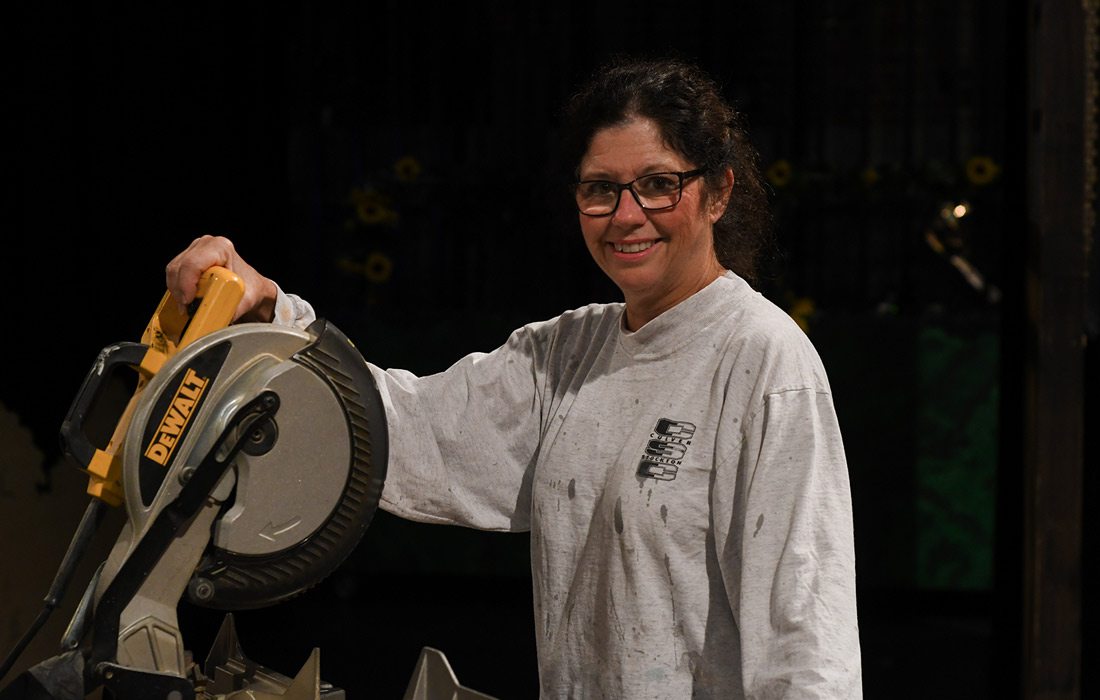 Photos courtesy Springfield Little Theatre
If you've seen a Springfield Little Theatre performance in the last decade, then you've seen Barb Parker and Celine Daniels' handiwork. The two women have been volunteering for Springfield Little Theatre for 10 years and seven years, respectively. They're part of the theater's army of volunteers who truly keep SLT up and running. Barb paints sets, and Celine builds them, but other volunteers lend a hand doing a whole slew of things. They take tickets at the door, find and buy props, make and mend costumes, move sets on and off the stage during a performance and help with lighting and sound. Even the actors you see on stage are volunteers. If you yourself are itching to join the team, email info@springfieldlittletheatre.org or call 417-869-1334. In the meantime, we met up with Barb and Celine to learn how they got involved with SLT and why they love what they do behind the scenes.
Barb Parker: I retired and moved to Springfield from Virginia where I worked for the government. I wanted something to do, so I volunteered at different places like helping at a daycare center at CoxHealth and joining the master gardeners in town. Then I tried out the theatre and liked that I could do it all year round, so I stuck with that.
Celine Daniels: Honestly, I ended up volunteering because I was going through a divorce, and I needed something to do.
B.P: I had no experience whatsoever with painting. I like to paint around the house, but I'd never done anything on a big scale. But that's okay. You don't have to know how to do it when you volunteer. You just learn by doing.
C.D.: I actually had a lot of experience with power tools, but I never thought I'd end up using them this way. My ex and I had built a few homes together, so I had a unique skill set that I could use. I knew how to run a saw, drill and jigsaw, so I called the theater, and they said come on down.
B.P.: I've been doing this for 10-something years now, and I even got my sister involved. She also helps paint sets. She didn't consider herself artistic, and she didn't even like to paint when I told her she should volunteer with me. But I convinced her to come down, and she's been doing that for two years now.
C.D.: There's a whole group of us who volunteer, and you end up meeting a lot of great people this way. It's also really satisfying. I haven't brought anyone else in to volunteer, but I do bring my friends in to see shows. We call ourselves the Cool Kids, and there are six of us who get dinner and then head to see a show.
B.P.: You really do meet wonderful people here. I've met a lot of friends through volunteering. I've met people that I probably wouldn't have met otherwise, and now we hang out a ton.
C.D.: It's true. We have a community. There's also a ton of amazing talent in Springfield including Barb. I don't know how she does it. She spends hours on these sets, and then she just paints over them for the next show. We end up saving as much material as possible… We save screws and even wood to use for future sets. So once a show is over, she just paints over her work. I was laughing because for A Chorus Line, I spent hours on a lighting rig used on stage, and then when I came to see the show, it was only on stage for about 1 minute. Oh my God! I spent hours working on that!
B.P.: We really do our best to reuse as much material as possible, and the nice thing is that anyone can use a roller. You don't need any specific skill to help out. We even have some really young volunteers who come help us paint when they have a day off from school. Some of them are just 14. We also have one lady who is in her '80s. 
C.D.: I still work full-time as a registered nurse in the operating room, but I'm here every Thursday. Sometimes I don't even know what I'm building until I see the play on stage, but it's so rewarding.