Life
Springfield, MO Oktoberfest Roundup
Here's a roundup of upcoming Oktoberfests in Springfield, MO you don't want to miss.
by Jamie Thomas
Sep 13 2019 at 8 a.m.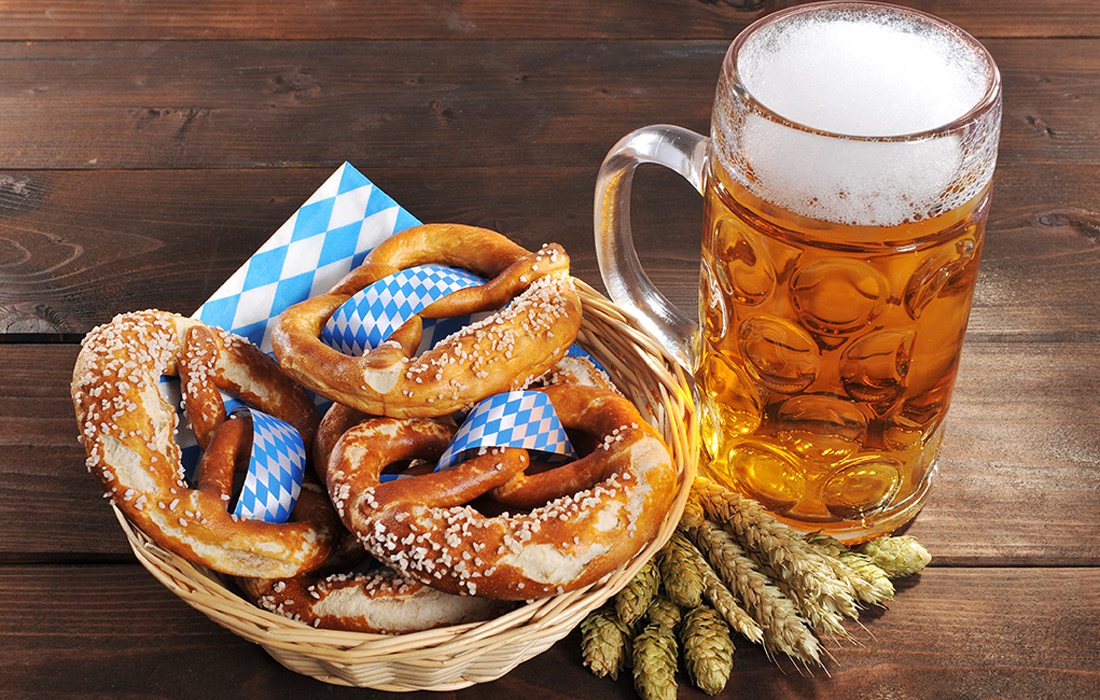 It's that time of year again! Oktoberfest is a big deal in southwest Missouri, with plenty of breweries jumping on the bandwagon to celebrate this German tradition. Beginning in Munich way back in the 19th century, the two-week beer-based folk festival has spread celebrations all over the world. With all the different cultures we celebrate here in Springfield, MO, it would have been rude not to celebrate Oktoberfest, too. So, grab your beer stein—here's a roundup of where you can join in the fun this year.
Best of Luck Beer Hall
Best of Luck Beer Hall might be one of the newer bars in town, but that's no reason to miss out on tradition. Best of Luck holds its Oktoberfest celebrations on Saturday September 21, beginning with beer specials and games at 11 a.m. This is followed by beer tasting at 4 p.m., with brews from local, regional and international breweries and several local restaurants. Keep in mind that it's 21+ after 4 p.m.
Oktoberfest Bike for Kids 2019
If you're looking to do good, there's the Oktoberfest Bike Ride for Kids 2019 on September 29. The official Sertoma Oktoberfest may be canceled this year, but you can still help by raising money through this sponsored ride. If you're not riding, you can sponsor a child from the Boys and Girls Club of Springfield who is. All the proceeds from the event benefit the Boys & Girls Clubs' Sertoma Unit.
Brown Derby Oktoberfest
Brown Derby International Wine Cellar holds its 14th annual Oktoberfest this year on October 5. This outdoor event begins at 12 p.m. with a VIP tour, followed general admission at 1 p.m. Stop by one of 417-land's best-known beer, wine and spirits stores for food, music and (of course) beer. A portion of the proceeds from this event benefits the Lost & Found Grief Center.
Great Escape Beer Works
Another of our new brew-spots is wasting no time getting involved in some enduring local traditions. Great Escape Beer Works holds their first Oktoberfest on October 5, starting at noon. German-style beers, live music, games, and even a VIP preview are on offer. 
Oktoberfest Date Night (B+B Boulangerie)
Oktoberfest doesn't have to be about beer. Well...technically it does, but there's a lot of delicious food that goes along with it, too! Try something different on date night at the bakery on October 11. B+B Boulangerie hosts an Oktoberfest-themed date night with beer-braised bratwurst with sauerkraut, Spätzle German noodles, ham and cheese-stuffed pretzel rolls and hand-stretched apple strudel. Are you hungry? I'm hungry.
More Events in Southwest Missouri
Oktoberfest isn't the only time of year you'll find a wide variety of beer in Springfield, MO. You can find plenty to drink, eat and do in Springfield and beyond year-round, so subscribe for updates or check in on our events calendar. Are there any upcoming events that we need to know about? Let us know.