Life
Springfield's Barbecue Influencer
When Tim Shelburn started posting his dinners on Instagram, he didn't know it would one day lead him to become a barbecue influencer.
by Juliana Goodwin
Aug 2022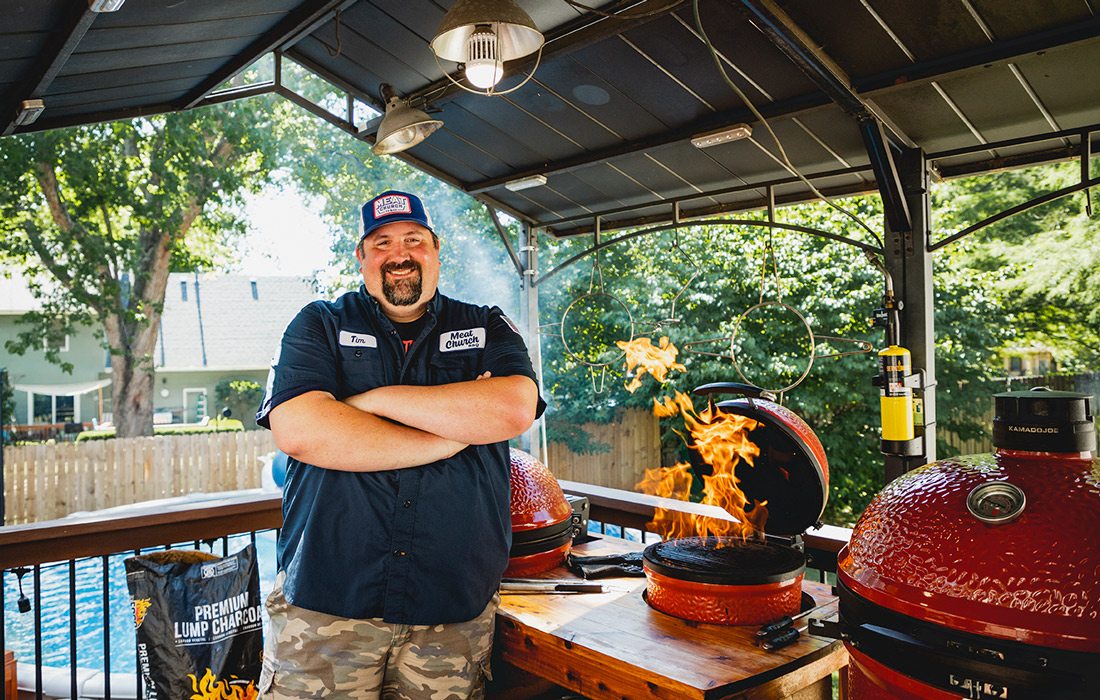 It started innocently enough when Tim Shelburn got his first Big Green Egg in 2014. Like many owners, he was obsessed and started sharing the mouth-watering meats that came off the perfect cooker on social media. "I've always loved food and photography," he says.
A stint at Noble & Associates early in his career allowed him to watch food photoshoots. Soon, other guys who loved their Big Green Eggs started following him on social media, and they formed a friendship.
One of those men lived in Atlanta and invited the group to get together at Big Green Egg Eggtoberfest. There, Shelburn mingled with competitive cooks, influencers and companies. He met Matt Pittman, who was on a barbecue show called BBQ Pitmasters, and Shelburn started promoting Pittman's brand Meat Church.
Shelburn competed on the barbecue circuit and twice landed an invite to World Food Championships, the biggest gig of his career.
Soon he got a call from Kamado Joe, which is Big Green Egg's biggest competitor. They offered him a free Kamado Joe, and before he knew it he had landed a sponsorship. Now Kamado Joe, Recteq and FOGO Charcoal are staples in his sponsorship network.
As an influencer, Shelburn has a variety of jobs and receives payment in different ways. Payment can mean a shiny new grill or smoker—he has 14—or an array of free accessories, shipments of charcoal or good old-fashioned money.
Shelburn may create a recipe for a brand, be involved in a social media takeover for their company or promote their product to his nearly 55,000 Instagram followers.
He is currently not on a barbecue team, but fills in when a team asks. Shelburn recently attended Memphis in May to blow up social media for the event."I try to attend as many events as I can," Shelburn says.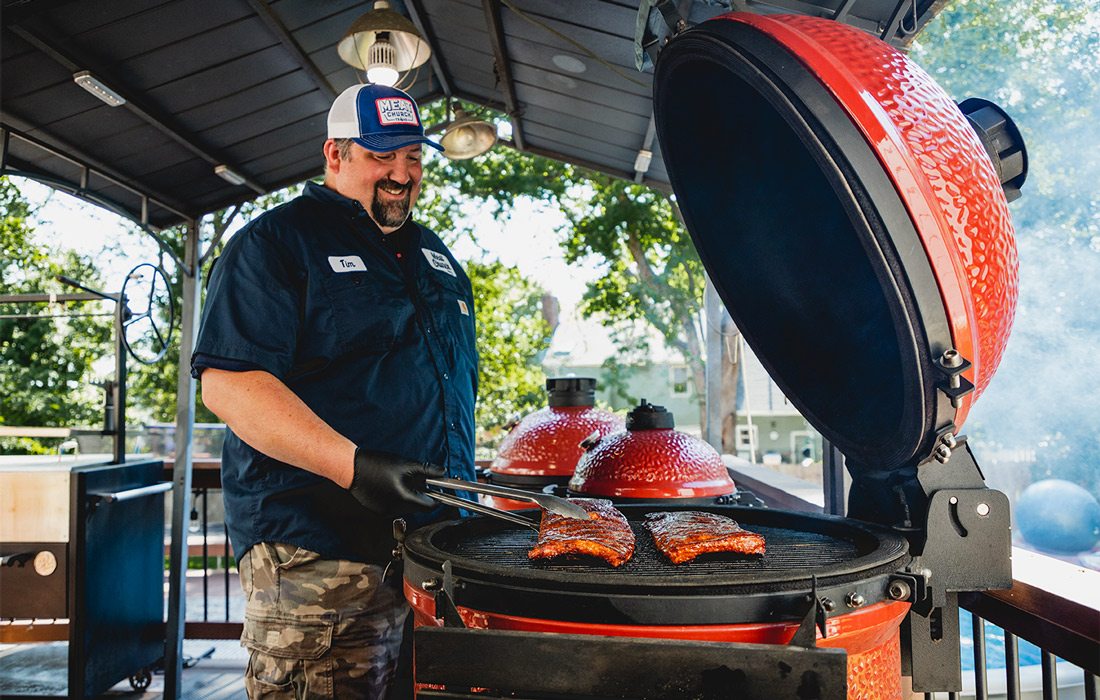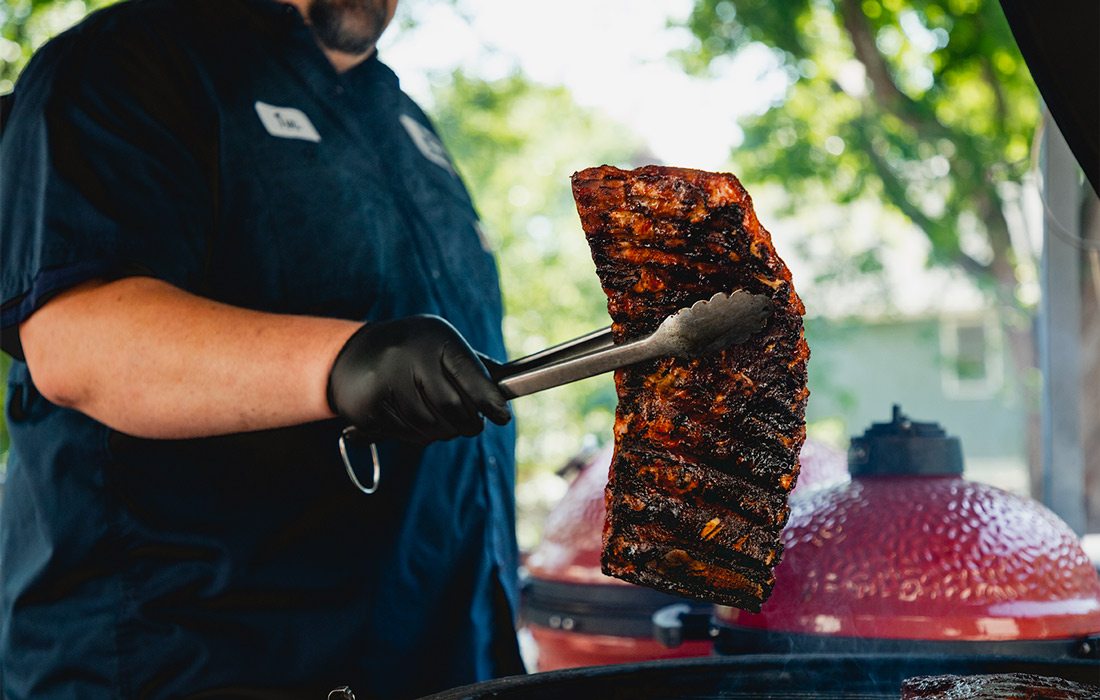 Photos by Leah Stiefermann Follow Shelburn on social media as he serves up 'cue content.
Follow Tim Shelburn on Instagram
Keep up with Tim Shelburn on Instagram, where he's always cooking up something delicious. Just don't scroll on an empty stomach.