Table Talk
Table Talk: November 30–December 6
This week: Whataburger Comes to Republic, New Italian Fare at Branson Landing and Coffee with a Twist
By Jorge Cespedes
Nov 30 2021 at 8 a.m.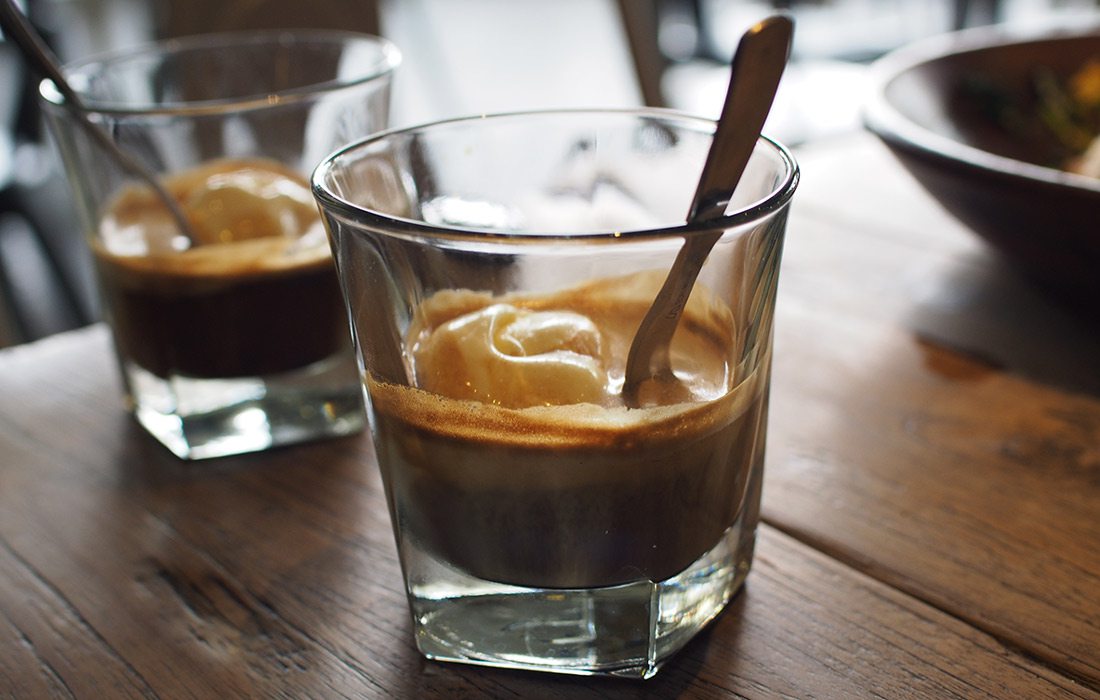 Ramata Italian Restaurant

The Branson Landing has a way of attracting unique restaurants and the latest kid on the block is Ramata Italian, a contemporary Italian fine dining restaurant right by the water. With a beautiful, elegant, modern and chic design, the restaurant has a lounge, dining room, chef's table and private dining room. The cocktails are very well designed, maybe the best on the Landing with high-end spirits and a well-educated bar staff with the knowledge to mix and blend unique Italian liqueurs. The food will certainly not disappoint, the plates are well portioned and deliver on every word you read on the menu with flavorful sauces, pasta al dente, juicy meats and much more. Did I mention that the ambiance is awesome? Besides the beautiful design, it's next to the water, has an open floor plan and even a view into the kitchen thanks to a large glass wall.
Green House Coffee Bar

Downtown Springfield has a new coffee bar, and it comes with a few unique twists. They call out that they are: a coffee and affogato bar. Remember how I talked about my love for affogato a few newsletters ago? Well, these guys are taking the classic Italian dessert and making it even more delectable. A classic affogato is just vanilla gelato and a shot of espresso, and that's already a delicious combination. But here's where these guys get playful: At Green House, you choose your ice cream flavor out of three to four rotating options; choose your pour of espresso, matcha or mocha; add a crunchy topping like cocoa nibs, toasted coconut or candied walnuts; and finally pick a sauce like chocolate, caramel, berries or marshmallow. The owner, Caleb Alwardt, explained to me how this is an inclusive, open-minded space for all to feel comfortable and safe, especially anyone from the LGBTQ+ community. He wanted a welcoming and beautiful space that made people happy and relaxed.
Whataburger in Republic

This Texas-based fast-food chain is one of the small chains—anything under 1,000 units—with a big growth trajectory. That trajectory has finally brought them to Missouri, and as of now, the city of Republic. It's known that KC Chiefs quarterback Patrick Mahomes is part of an investor group that wishes to bring the chain to our state, and with it 30 plus locations. Mahomes became a fan of the food at Whataburger during his time in school at Texas Tech and is now driving the growth in Missouri. Now, he and his group have assessed that Republic has a bright future with the development of an Amazon fulfillment center and the Convoy of Hope global headquarters and that this is a good place to start the growth of the chain in the state. There's more to come in 2022 so keep an eye out for that bright orange W sign.
Big Al's Crab Shack

You know what sounds like a fun time this weekend? A platter of big, juicy snow crab legs! Why stop there? Let's add some shrimp, sausage, corn, eggs and potatoes and turn this into a seafood boil party. Big Al's Crab Shack is a cool little corner restaurant located at 502 N. 3rd St. in Ozark and they're killing it when it comes to this style of easy-going seafood plates with delicious garlic butter. They're open from Wednesday to Saturday, which feels like the right time of the week to enjoy some delicious seafood in large quantities and chill with your favorite glass of white wine or a cold beer. Cheers!