Table Talk
Table Talk: December 1–7
Plus spicy pasta perfection, dining outdoors, clever cocktails, tasty gifts, foodie events and more.
by Katie Pollock Estes
Dec 01 2020 at 8 a.m.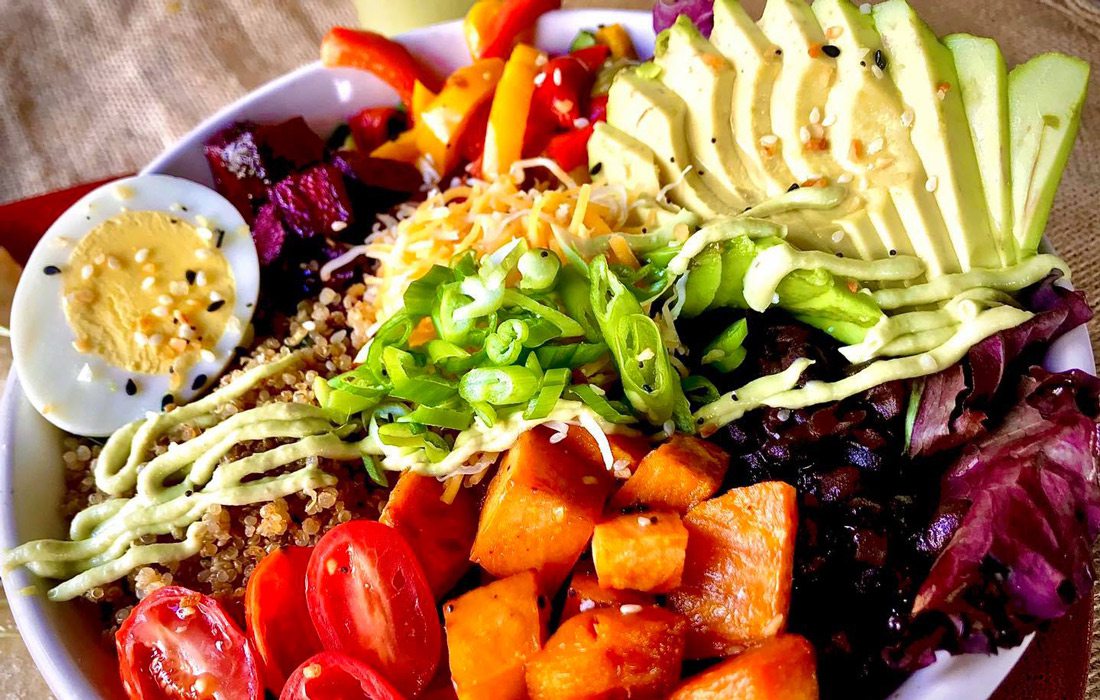 Giving Tuesday: Foodie Style
Today is Giving Tuesday, and it's the perfect opportunity to set aside your massive holiday shopping list and shift your focus to local nonprofits. 417's Jenna deJong put together a great blog to help guide you to some local organizations that have special holiday campaigns, but there are plenty more options out there as well, and some local restaurants are getting in on the giving today.
For example, Springtown Coffee is promoting their Angel Tree, which is decorated with little slips of paper that suggest ways to help Boys and Girls Clubs of Springfield. Pop in to see how you can help and grab a cup of joe for yourself while you're there.
Morning Day Cafe in Nixa is promoting a deal where you can get a free $5 gift card when you purchase a $25 gift card—but for Giving Tuesday they suggest donating the bounce-back instead. It will be used to support their non-profit of choice, the Ozark-based Least of These Food Pantry.
A Big Week for Winter Brews
We always love the seasonal releases from our local breweries, and the winter brews are some of our favorites. We rounded up a few that have popped up for this week.
First up, Tie & Timber is releasing their new Toeko Barrel Aged Coffee Amber today at 2 p.m. This flavorful beer was aged in rye whiskey barrels before spending some time resting on coffee beans from local Copper Canyon Coffee Roasters to impart those familiar coffee notes.
On Saturday, Mother's Brewing Co. is releasing a new Winter Grind Latte Series. The beers in this series are canned and offer fun flavor combos that blend your favorite tastes of both beer and coffee. The creamy, creative flavors include vanilla, peppermint mocha, and salted caramel latte. Pop in to try them, and be sure to grab a bite from City Butcher while you're there (they arrive at 4 p.m.) or stay to hear live music from David Loving from 5–7 p.m.
Hold Fast Brewing's new Autumn Brown Ale Series release this week is their vanilla brown ale, a small batch brew that also brings those lovely warm wintry flavors of sweet vanilla in a darker beer. (There's still a bit left of their previous Autumn Brown Ale Series releases too, like the bourbon brown and a maple-blueberry brown.)
Tasty Gifting: Week 1
During the month of December, I'll be offering up some ideas for locally made food gifts for your holiday shopping. We all know our local small businesses could really use the love this year, and who doesn't enjoy giving a little something tasty that represents 417-land? I'll have a different theme each week, and for the first week of December I'm starting with a (perhaps divisive) Christmas classic: fruitcake. This super-sweet, super-dense and often-boozy dessert is sometimes the butt of holiday jokes, but we're firmly on Team Fruitcake over here. When done well, it can be a delight. Here are three great places to order one for a gift or for your holiday table:
This little monastery in Ava has long had a reputation for making some of the best fruitcakes. The monks who live there hand make these fruit-laden cakes every year using a time-honored recipe and ship them all over the world. Order a 2-pound cake for $35.
These fruitcakes with a delightful amount of nuts and fruit are made in the campus bakery at College of the Ozarks, a place known for making tasty goodies by hand and sharing them with 417-land. Order a 2-pound cake for $30.
This Springfield-based business slings all things date-related, and that includes the Date Lady Fruitcake. Sold in a loaf instead of a ring, this smaller cake uses dates for the fruit and date sugar to sweeten but still has the signature nuts and rum soak. Order a 1-pound cake for $22.99.

This Week's Foodie Events
First off in this week's tasty local events is a birthday celebration for Hinode Japanese Steakhouse. They celebrate their 15th anniversary of family ownership today, and to share the love with customers they're offering 15% off hibachi meals and popular sushi rolls. Happy anniversary, Hinode!
And although it's not happening this week, you should still plan to snag your tickets ASAP to the December 13 Harvest and SRO: Curbside Dinner and an Opera event at Harvest Restaurant. The event features a luscious Harvest meal (beef bourguignon, mashed potatoes, a salad with blood orange and candied pecans and apple cider donuts for dessert) that you pick up and heat up at home—while you cozy up and watch a performance of La Serva Padrona by Springfield Regional Opera. Order your meal via Springfield Regional Opera's site (where you can pay a little extra to add a bottle of wine too).