Dishes
The Hill Opening, The Argentina Steakhouse Closing
Chef Angel Kim is opening an all-you-can-eat Italian restaurant in Springfield that also offers weekend brunch. In turn, he will close The Argentina Steakhouse after 15 years.
By Dayle Duggins
May 08 2017 at 3:37 p.m.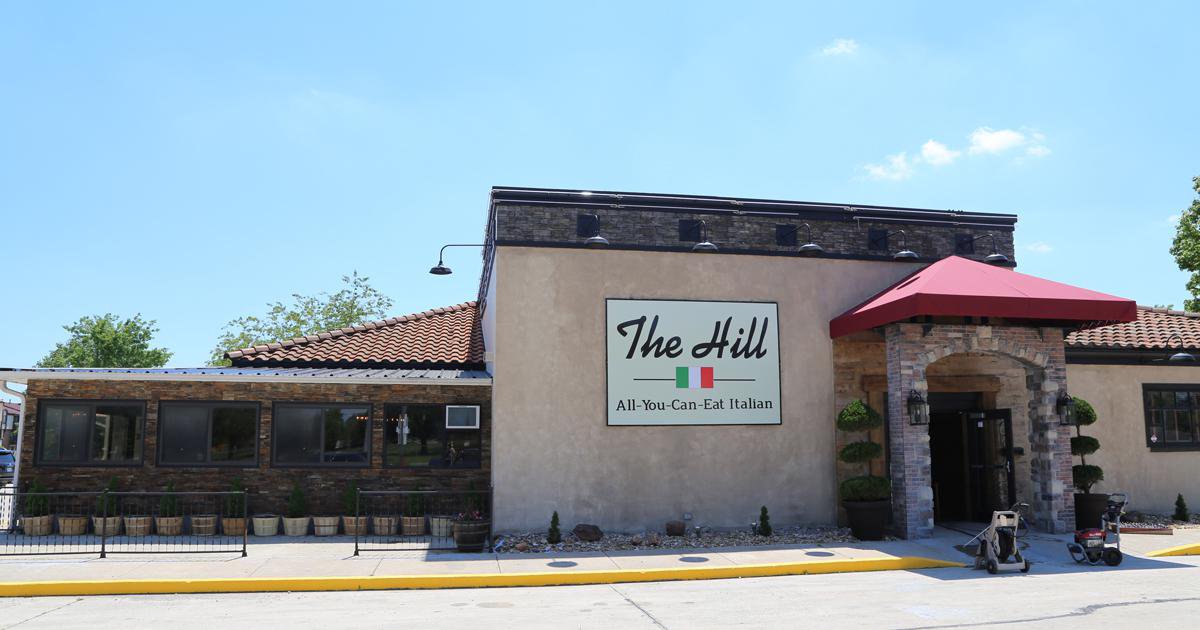 Chef Angel Kim broke onto Springfield's restaurant scene 18 years ago. Since then, he's built an impressive family of restaurants that includes The Argentina Steakhouse, ReRico Brazilian Grill and NoVo Asian Bistro. 
Born in Argentina, Kim received his culinary degree in Buenos Aires along with an additional certification in Italian cuisine. "Italian is always what I wanted to do but I could never find the right location," he says. "It was kind of always in the back of my head."
He's finally found the right location: the old Ocean Zen on East Battlefield Road in Springfield. The Hill, an all-you-can-eat Italian restaurant, will open on June 5. Inspired by The Hill in St. Louis, diners will visit stations to fill their plates with pasta, brick oven pizza, antipasto, salad, grilled dishes, dessert and more. Some stations will be serve yourself while others will be manned by cooks. 

Chicken Parmesan topped with provel cheese.
"I love going to The Hill every time I'm in St. Louis," Kim says. "I've been going for the past 16 or 17 years." To add to the authenticity, Kim will bring in sauces, sausages and cheese from The Hill including provel. 
The Hill will also offer brunch with an omelet station, breakfast burrito bar, crepe station, all-you-can-drink mimosas and a bloody mary bar. See hours and more information here.

A variety of Limoncello cocktails will be made in-house.
The first restaurant Kim opened in Springfield, The Argentina Steakhouse, will close its doors on May 20. In a partnership with friends from La Hacienda, Frida Mexican Cuisine & Bar, a modern fusion Tex-Mex grill, will open in its place on May 30. In talking with Kim, the move is essentially a way to keep The Argentina Steakhouse building so he can reopen the restaurant later down the line. 
Frida will be open Monday through Saturday from 11 a.m. to 10 p.m. and Sunday from 11 a.m. to 8 p.m. Stay tuned for more details.
ReRico Brazilian Grill and NoVo Asian Bistro will remain open.