Doctors
Ozarks Medical Center
Medical Center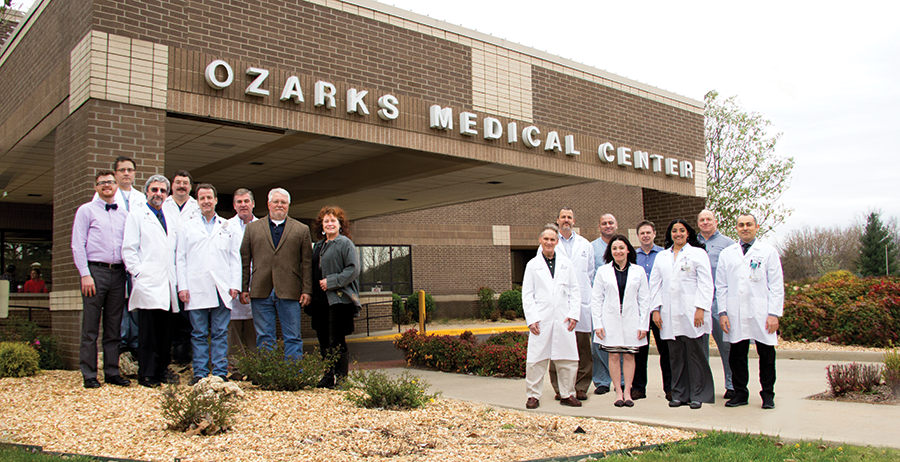 About Ozarks Medical Center
---
For 57 years, Ozarks Medical Center (OMC) has been changing the way medical care is delivered to West Plains and the surrounding area by providing the rare combination of advanced medicine and compassionate care you can only get at home. 
They are a leading expert in lung care, behavioral healthcare, cancer treatment, heart care, internal medicine, rheumatology, surgery, urology, women's healthcare and neurology. They provide a continuum of care and a breadth of services surprising to find in the rural Ozarks, 100 miles from Springfield. 
Interventional cardiac care, open-heart surgery, radiation oncology and neurosurgery are just a few of the acute services they offer so that patients can stay close to home while receiving the care they need. OMC is a not-for-profit medical referral center with more than 1,100 employees. 
They encompass a 114-bed acute care hospital, seven primary care clinics in the rural Missouri communities of Alton, Gainesville, Mountain Grove, Mountain View, Thayer, West Plains, and Winona, along with 15 specialty clinics in West Plains. Complete rehabilitation and home care services are offered in West Plains as well as the rural clinics. Just as passionate about their home as their field, OMC is active in the community by providing free health educational dinners, support groups, educational classes and health screenings. OMC's Cancer Treatment Center, headed by "Top Docs" Dr. Charles Morgan and Dr. Liana Makarian, just broke ground on the expansion of their chemotherapy suite. To help make room for treatment of over 400 new cancer patients diagnosed in 2015, the local community has donated nearly 1 million dollars to the project. 
Other new construction includes a 1.2 million dollar Orthopedic Center, which opened March 1. With two board certified orthopedic surgeons on staff, OMC is providing a variety of orthopedic procedures including knee replacement and anterior and traditional hip replacement surgeries. 
OMC delivers top-quality, compassionate medical care with less interruption to life and family when it matters most. By nurturing hope, improving health and encouraging wellness, they are changing the lives of rural Ozarks residents.