Health
Cancer Care in the Ozarks
When everything is on the line, you'd go anywhere for the care you need. But the benefits of being close to home are invaluable. These local providers offer specialized treatments and compassionate care right here in southwest Missouri.
Oct 2021
Jump to a Health Care Provider
1001 E. Primrose St., Springfield | 417-875-3625

Dr. Woodall is helping to rewrite the future of pancreatic cancer and bringing hope to the pancreatic cancer community here in 417-land.
He is the only fellowship-trained surgical oncologist to treat the disease locally and his practice is located conveniently close to home at CoxHealth. He says, "I returned to the Ozarks so patients wouldn't have to travel at a time that is already difficult and stressful enough."
Since 2014, the five-year survival rate has increased from six percent to ten percent due to improved treatment protocols and surgery techniques like the ones Dr. Woodall practices for patients here in 417-land.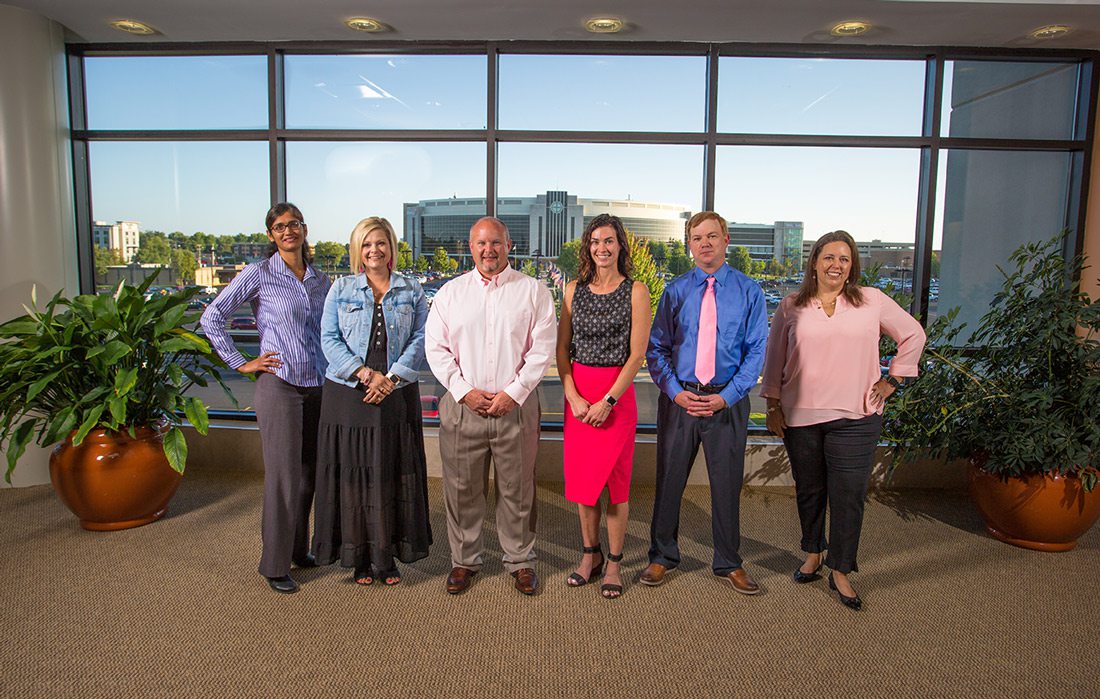 1229 E. Seminole, Suite 310 | 417-820-9340

Mercy Clinic Breast Surgery Center serves those diagnosed with or at high risk for breast cancer. The medical experts at the clinic focus on the patient's complete needs throughout treatment and into survivorship, all in one dedicated clinic location.
Their services include treatment for non-cancerous breast disease, surgical treatment for breast cancer for both men and women, high risk breast cancer management, and ongoing survivorship and surveillance following breast cancer treatment.
For women diagnosed with cancer undergoing surgical treatment, Mercy now offers SAVI SCOUT®. It's a small reflector, the size of a grain of rice, that a radiologist implants in a woman's breast to mark the exact spot of the tumor. Later, the surgeon uses the SCOUT guide, which emits infrared light and a radar signal, to detect the reflector and remove the lump.
Dr. John Bumberry along with Catherine York, APRN, and team are providing care in the new space dedicated to breast cancer treatment and survivorship. Women seeking second opinions for breast problems may also contact the medical experts at the clinic.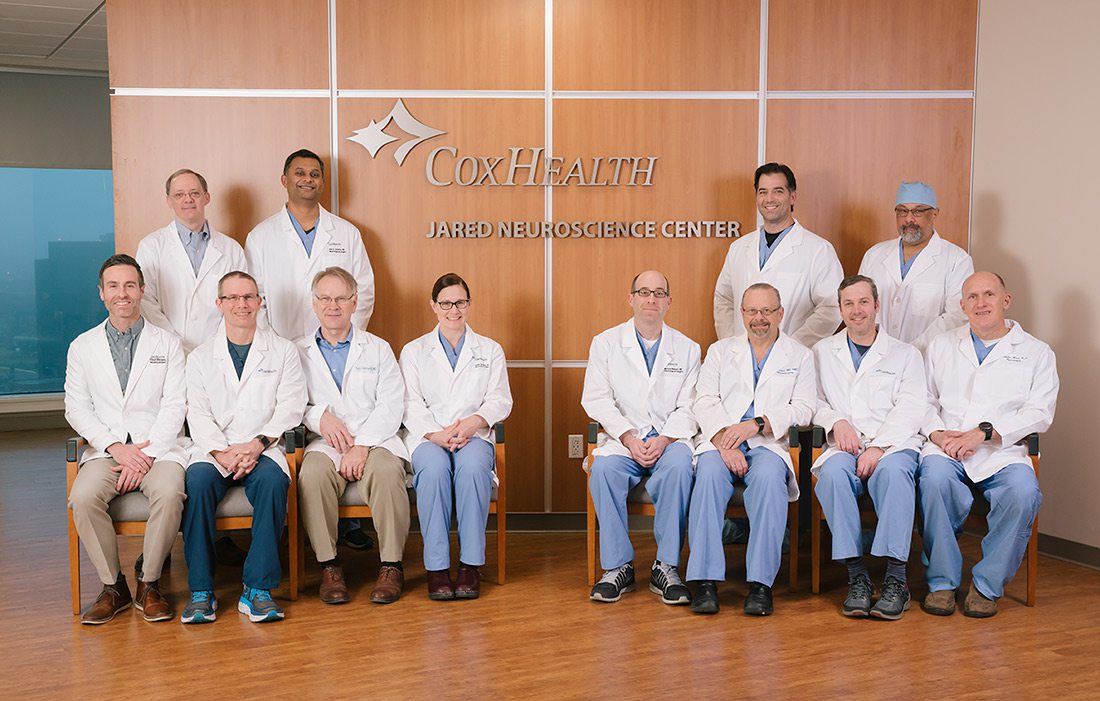 3801 S. National Ave., Springfield | 417-885-3888

Springfield Neurological and Spine Institute (SNSI) at CoxHealth specializes in the treatment of brain, spinal and peripheral nerve disorders. They are committed to providing exceptional care, and their goal is to enhance the quality of life of their patients. Their team is trained in the latest surgical and non-surgical treatments of brain and spine disorders and cancers. SNSI offers a unique combination of experience, expertise and compassion promoting patient confidence in the care they receive.
Springfield Neurological and Spine Institute is located in the Jared Neuroscience Center (JNC) at CoxHealth. The Jared Neuroscience Center is a state-of-the-art facility offering a multidisciplinary approach to treatment at the highest level of care for patients. Board certified and fellowship trained neurosurgeons, physiatrists and an interventional neuro-radiologist are teaming up with neurology, neuropsychology and the JNC Imaging Center, together in a facility that's uniquely designed for collaborative care.
With more than 240 years of combined experience, SNSI is one of the Midwest region's top neurosurgical practices. They are committed to improving the health of the communities they serve.
To schedule an appointment, call 417-885-3888 or visit their website: springfieldneurological.com. You can also follow them on Facebook and Twitter: @CoxHealthSNSI. Here today, here tomorrow, here when you need us.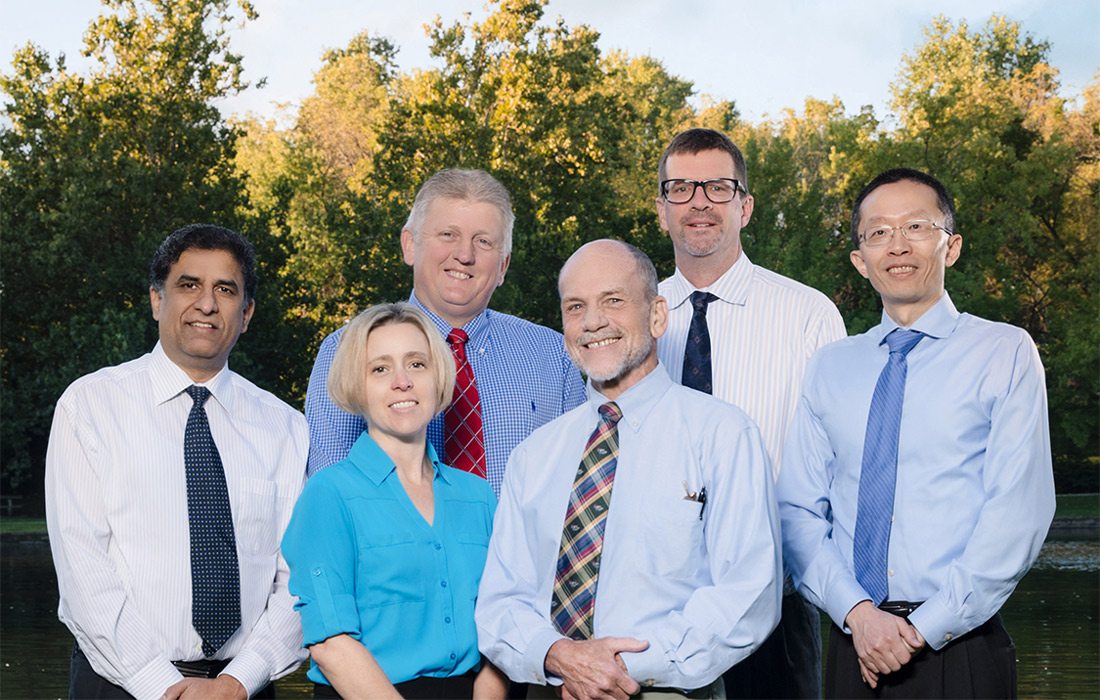 Springfield Clinic | 3850 S. National Ave., Suite 600
Monett Clinic | 802 Highway 60
417-882-4880

Oncology Hematology Associates (OHA) provides oncology care including breast cancer care using the most up-to-date treatments including hormonal-based therapies, chemotherapies, immunotherapies, targeted therapies and access to a robust list of clinical trials.
Beyond their treatment options, OHA has many support services available to patients including a dietitian, a care management team and the DigniCap Cooling System, which has been clinically proven to help prevent hair loss from certain chemotherapy treatments.
The strong support of OHA's community-based staff coupled with exciting treatment advances give breast cancer patients more hope than ever in their quest to live healthier and longer lives.