Health
Cancer Care in the Ozarks
When everything is on the line, you'd go anywhere for the care you need. But the benefits of being close to home are invaluable. These local providers offer specialized treatments and compassionate care right here in southwest Missouri.
Oct 2021
Jump to a Health Care Provider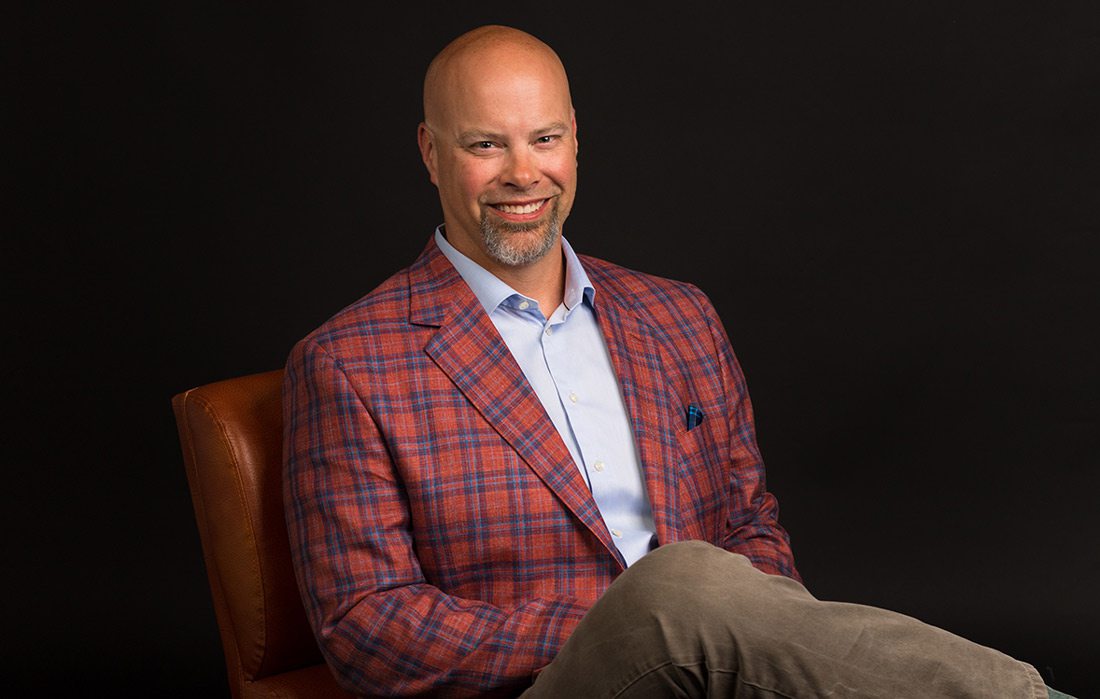 1001 E. Primrose St., Springfield | 417-875-3625
Dr. Charles Woodall understands that 417-land is known for its outdoor adventures. But before you head to the lake, the trails or the golf course, he reminds you to be sure to cover up and lather up with sunscreen. As the only fellowship-trained surgical oncologist in southwest Missouri, Dr. Woodall offers expert care to those working to overcome melanoma—one of the three most common types of skin cancer.
Unfortunately, melanoma is on the rise, with more than three million cases diagnosed in the United States each year. The numbers are especially high among males older than 50 and females 15 to 29 years old. Although a diagnosis of melanoma can be frightening, Dr. Woodall assures locals that new treatment options for all stages have been developing at a rapid pace over the past few years, resulting in substantially improved outcomes. For example, less extensive surgery has been proven safe for many patients, providing a better functional result without compromising the outcome. Treatment has also become personalized through the use of lymphatic mapping and sentinel lymph node biopsy, which allow surgery to be tailored for each specific case.
Dr. Woodall offers these advanced treatment options locally at CoxHealth and is here to be part of your recovery story.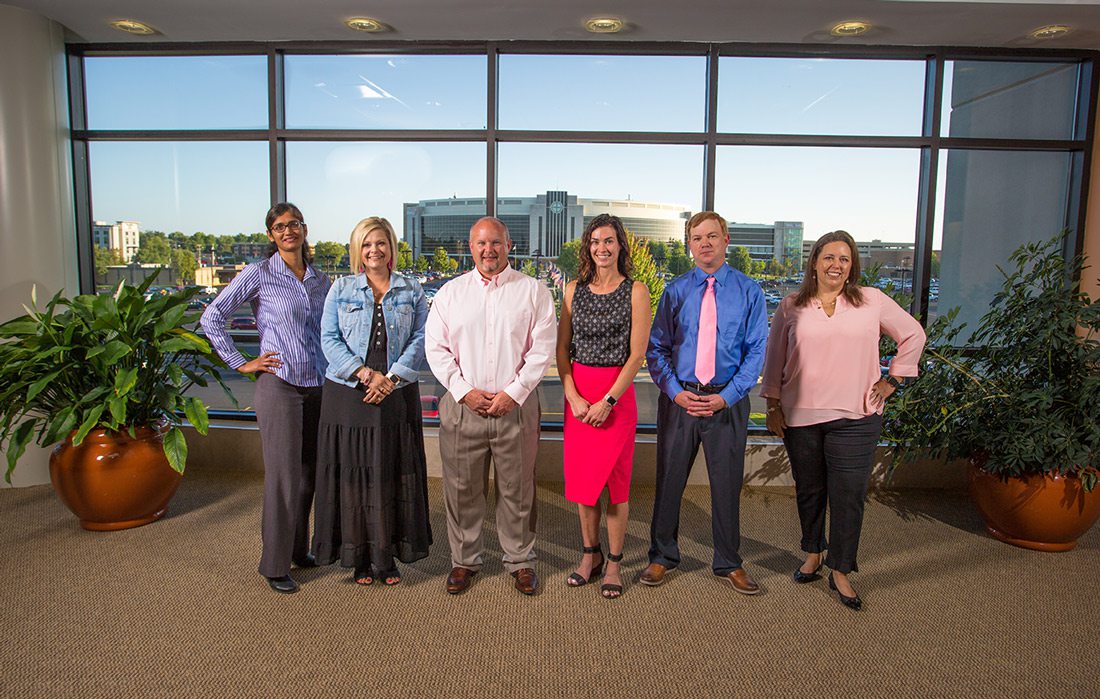 1229 E. Seminole, Suite 310 | 417-820-9340
Mercy Clinic Breast Surgery Center recently opened to serve those diagnosed with or at high risk for breast cancer. The medical experts at the clinic focus on the patient's complete needs throughout treatment and into survivorship, all in one dedicated clinic location.
Their services include treatment for non-cancerous breast disease, surgical treatment for breast cancer for both men and women, high risk breast cancer management, and ongoing survivorship and surveillance following breast cancer treatment.
For women diagnosed with cancer undergoing surgical treatment, Mercy now offers SAVI SCOUT®. It's a small reflector, the size of a grain of rice, that a radiologist implants in a woman's breast to mark the exact spot of the tumor. Later, the surgeon uses the SCOUT guide, which emits infrared light and a radar signal, to detect the reflector and remove the lump.
Dr. John Bumberry along with Catherine York, APRN, and team are providing care in the new space dedicated to breast cancer treatment and survivorship. Women seeking second opinions for breast problems may also contact the medical experts at the clinic.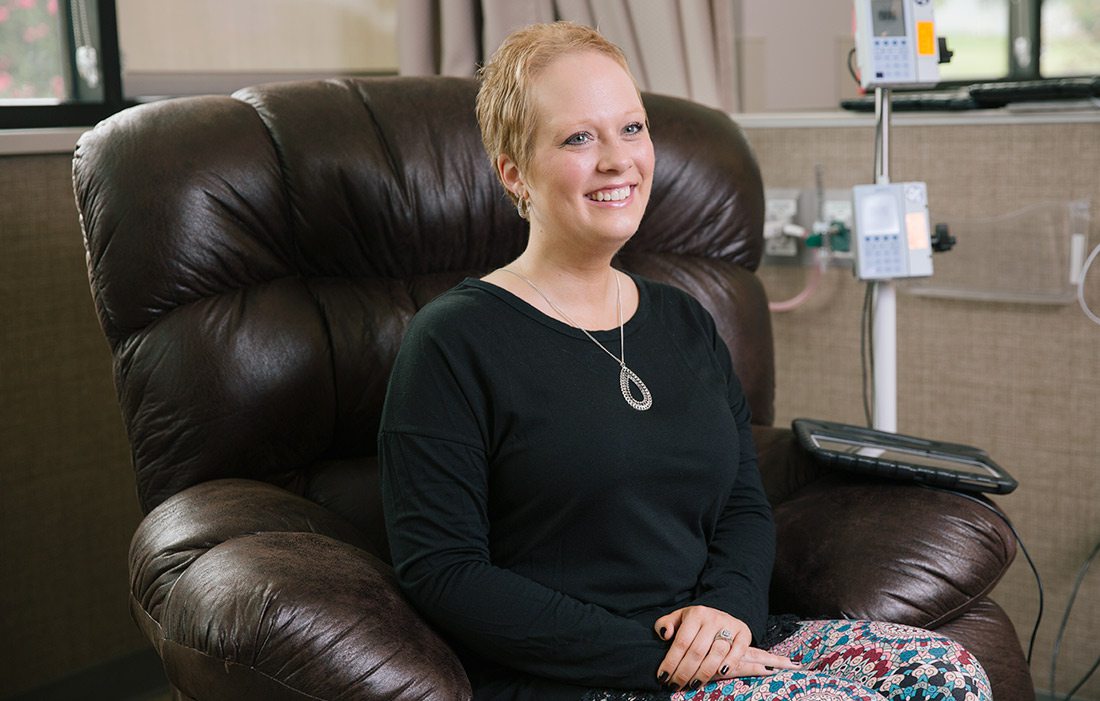 1111 Kentucky Ave., West Plains | 417-255-8337
Live here. Hope here. Fight here. Ozarks Healthcare's Cancer Treatment Center was designed with patients' comfort and safety in mind and is equipped to provide high-quality, compassionate care to patients in south-central Missouri and north-central Arkansas. Located inside the Shaw Medical Building in West Plains, they offer patients the same leading-edge cancer treatment they can receive in progressive cancer treatment centers across the country.
Focused on you: Ozarks Healthcare's collaborative cancer treatment team includes board-certified physicians in oncology, radiation oncology, cardiothoracic surgery, general surgery, radiology and pathology. Radiation therapists, immunotherapy certified nurses and a dedicated Breast Cancer Pathway Coordinator round out the care team. The Coordinator schedules patients as quickly as possible to receive the most appropriate and personalized treatment for their individual needs and follows their progress every step of the way. Staying close to home and being treated in a center that allows the healthcare team to work in symbiotic collaboration allows patients access to care with minimal interruption of their daily lives.
If you would like more information on the compassionate, personalized cancer treatment options available at Ozarks Healthcare's Cancer Treatment Center, please call 417-255-8337.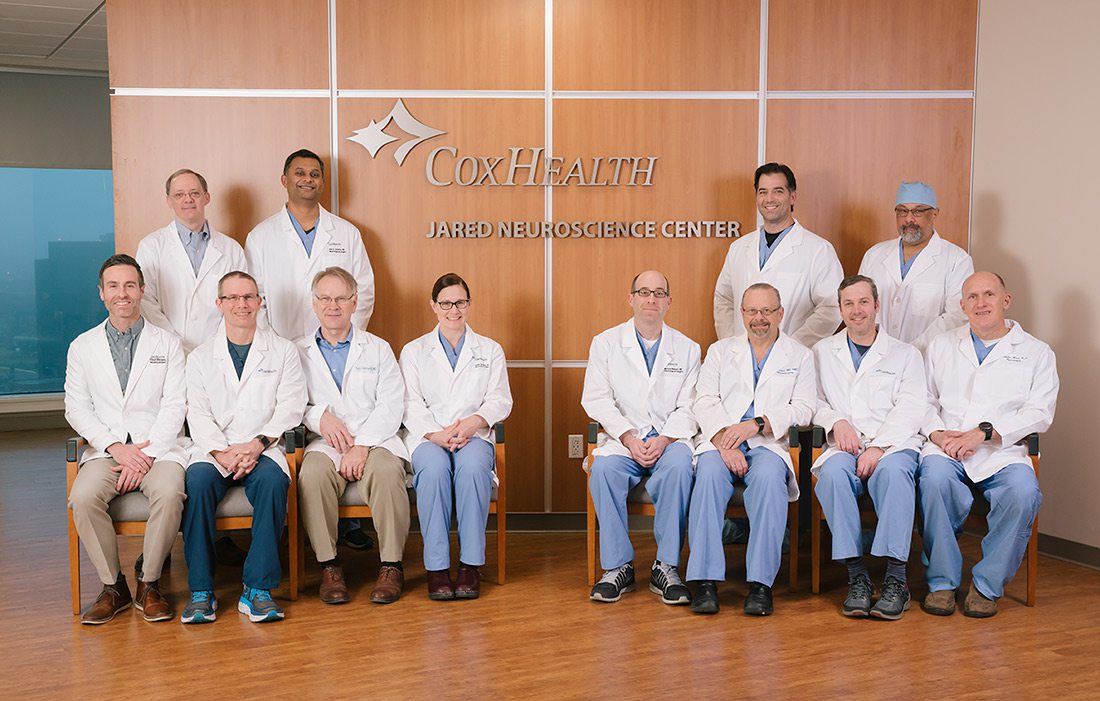 3801 S. National Ave., Springfield | 417-885-3888
Springfield Neurological and Spine Institute (SNSI) at CoxHealth specializes in the treatment of brain, spinal and peripheral nerve disorders, including cancer treatment. They are committed to providing exceptional care, and their goal is to enhance the quality of life of their patients. Their team is trained in the latest surgical and non-surgical treatments of brain and spine disorders and cancers. SNSI offers a unique combination of experience, expertise and compassion so that patients can have confidence in the care they receive.
Springfield Neurological and Spine Institute is located in the Jared Neuroscience Center (JNC) at CoxHealth. The Jared Neuroscience Center is a state-of-the-art facility offering a multidisciplinary approach to treatment at the highest level of care for patients. Board certified and fellowship trained neurosurgeons, physiatrists and an interventional neuro-radiologist are teaming up with neurology, neuropsychology and the JNC Imaging Center, together in a facility that's uniquely designed for collaborative care.
With more than 240 years of combined experience, SNSI is one of the Midwest region's top neurosurgical practices. They are committed to improving the health of the communities they serve. To schedule an appointment, call 417-885-3888 or visit their website. You can also follow them on Facebook and Twitter: @CoxHealthSNSI. Don't put your health on hold.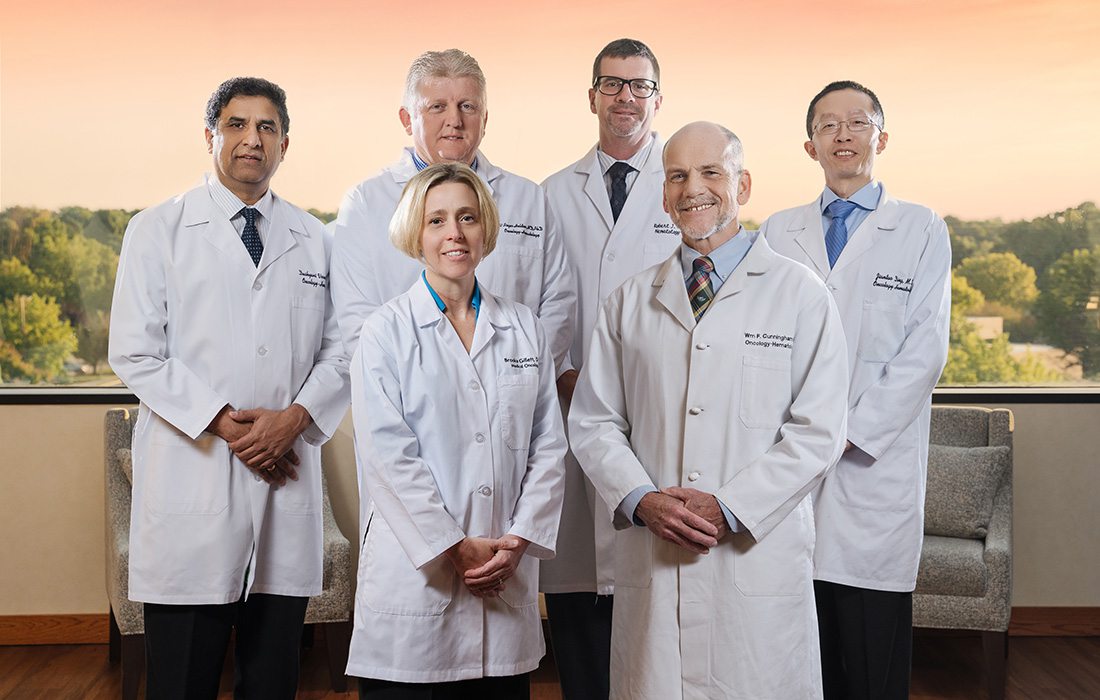 Springfield Clinic | 3850 S. National Ave., Suite 600
Monett Clinic | 802 Highway 60
417-882-4880
Oncology Hematology Associates (OHA) provides oncology care with compassion and emotional support to patients and their families. Founded in 1979 with the main goal of being patient centric and putting patients first, OHA is able to deliver an optimal patient experience during a very difficult time.
OHA embodies a patient centric philosophy through the dedicated care to patients and respect for their dignity and life choices. An entire team of world-class, expert oncologists support patients during the entire cancer journey—from the cancer diagnosis, to a personalized treatment plan and to survivorship, their needs will be first and foremost.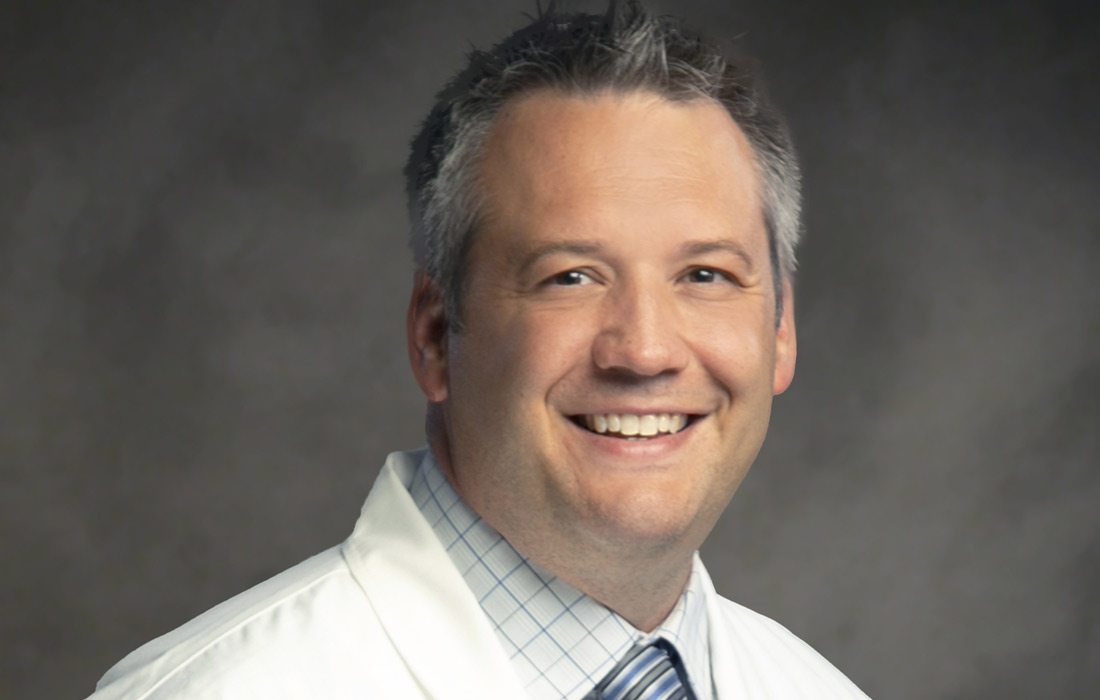 1501 N. Oakland Ave., Bolivar | 417-326-7200
Central Care Cancer Center at the Carrie J. Babb Cancer Center welcomes Dr. Edwin Watts, Radiation Oncologist, to the Bolivar team. Dr. Watts joins Dr. Leo, Medical Oncologist, in bringing world-class cancer services and technology to southwestern Missouri. With the addition of a Varian TrueBeam radiation treatment machine, Central Care continues to provide the latest in technology and personalized cancer care for patients.
Coming soon: an in-house CT simulator, where Central Care will be able to provide more accurate radiation therapy sessions, while shortening the time between planning and treatment for patients. Central Care–expert cancer care, all under one roof, that's close to home.

1001 E. Primrose St., Springfield | 417-875-3276
Dr. John Trombold with CoxHealth is a Fellow in both the American College of Surgeons and the American Society of Colorectal Surgeons. Recently, he is seeing a trend of colon and rectal cancers occurring under age 50. He assures 417-landers that there is nothing to be embarrassed about regarding their health and stresses the importance of investigating all persistent bowel symptoms, regardless of age!
Dr. Trombold provides comprehensive evaluations, straightforward discussions and all colorectal cancer procedural treatment options, including robotic surgery. He is honored to earn the trust necessary to help patients and their families through one of the biggest challenges of their lives, seeing it through until they are better.