Health
Cancer Care in the Ozarks
When everything is on the line, you'd go anywhere for the care you need. But the benefits of being close to home are invaluable. These local providers offer specialized treatments and compassionate care right here in southwest Missouri.
Oct 2020
Jump to a Health Care Provider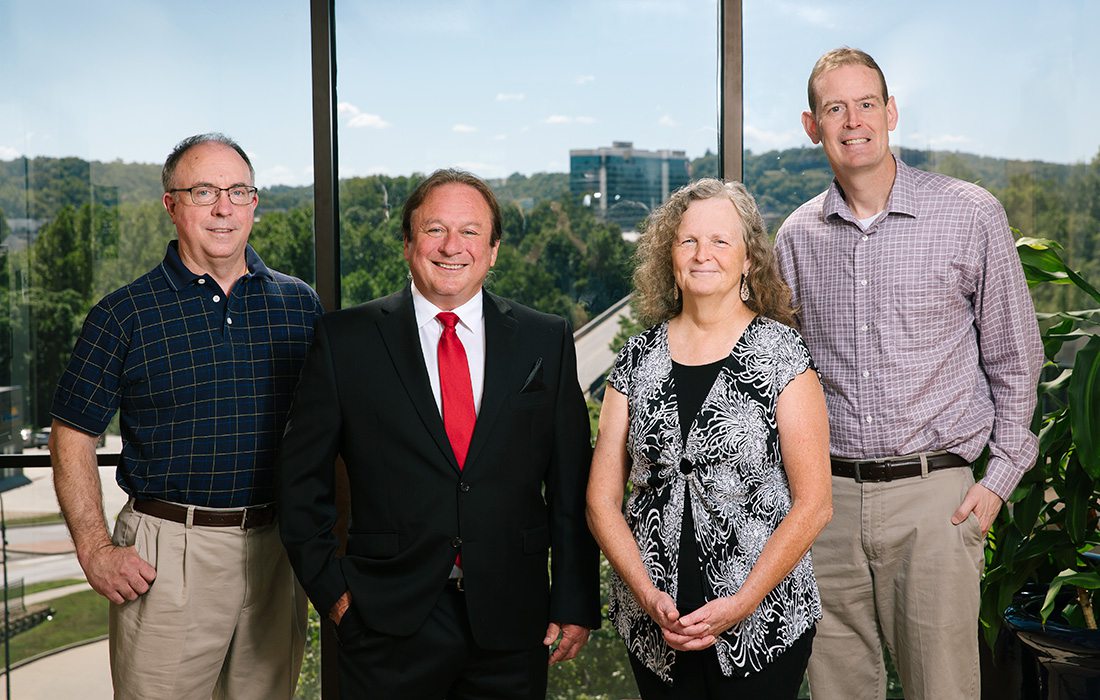 101 Skaggs Road, Suite 302, Branson | 417-334-8288
Branson Nephrology & Dialysis understands that sometimes battling kidney disease can also coincide with cancer treatment. John Martinez, MD, and Dwight Zabel, MD, are board certified nephrologists who have been treating patients in southwest Missouri and northwest Arkansas since 2002. They are able to coordinate care with your cancer care specialist. Together with Johnna Manna, PA-C, Lavonne Burrows, APRN, and Robert Muller, NP-C, their team provides a full spectrum of services, including chronic kidney disease (CKD) education and advanced care planning for patients approaching kidney failure. Their help begins in the physician's office, where they create an individualized care plan to slow the progression of kidney disease and closely manage the patient's chronic medical problems. Their office provides education and counseling about many different therapy options, including transplantation. If the patient chooses one of their many dialysis therapies, there are three outpatient dialysis facilities where providers perform weekly rounds to continue to optimize their health: Branson Dialysis, Branson West Kidney Center and Harrison Dialysis. The decision making, therapy options and collaboration for patients with kidney disease and cancer has always involved careful exploration to ensure it is consistent with the patient's personal preferences. Let Dr. Martinez and Dr. Zabel guide you with tools and resources to have success through your journey.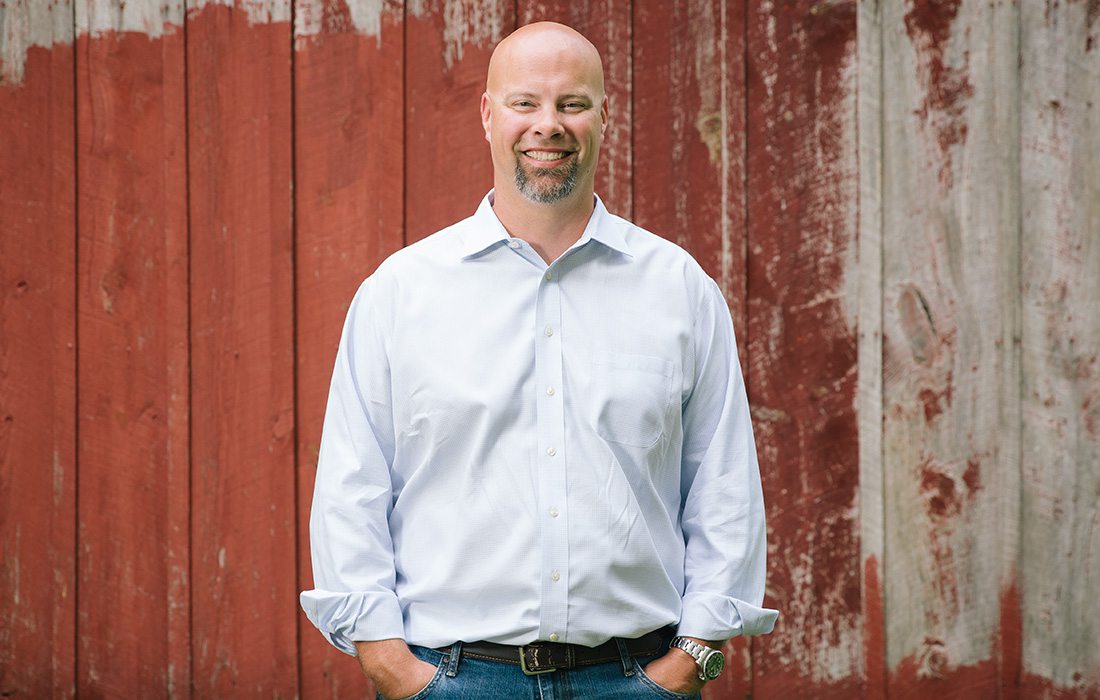 1001 E. Primrose St., Springfield | 417-875-3625

Dr. Woodall is helping to rewrite the future of pancreatic cancer. You may have seen it in the news and heard the startling statistics that those who are diagnosed with the disease are up against. Pancreatic cancer is currently the third leading cause of cancer-related death in the United States, and approximately 155 Americans are diagnosed with it every single day. Those are our family members, friends, neighbors and colleagues—people we care about and who we can't imagine having to struggle through such a devastating diagnosis.
Dr. Woodall helps bring hope to the pancreatic cancer community here in 417-land. He is the only fellowship-trained surgical oncologist to treat the disease locally. The importance of receiving specialized treatment from a physician with experience can't be stressed enough, and Dr. Woodall provides that with the added convenience of being close to home. In fact, Dr. Woodall is passionate about providing expert treatment here in Springfield. He says, "I returned to the Ozarks so patients wouldn't have to travel at a time that is already difficult and stressful enough."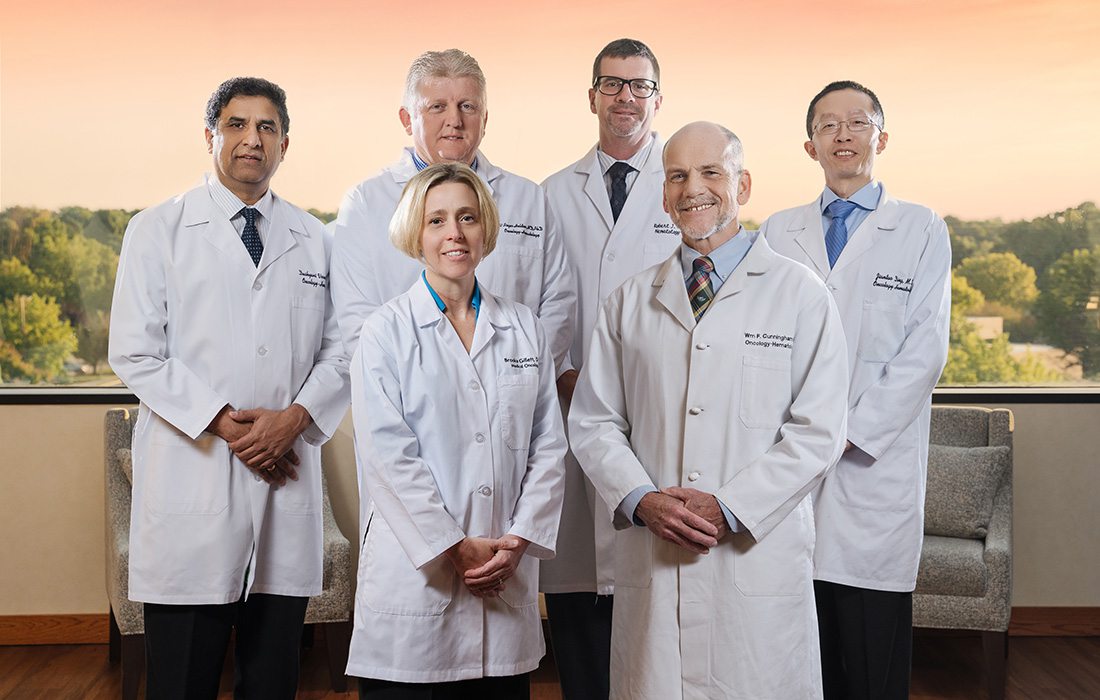 Springfield Clinic | 3850 S. National, Suite 600
Monett Clinic | 802 Highway 60
417-882-4880
Oncology Hematology Associates (OHA) recognizes that cancer is a complex disease with many appointments, treatments and questions that are all part of the journey. To meet patients' medical needs and provide emotional support during this time, OHA has an entire support staff of care managers dedicated to each patient. Care management is an extension of OHA's state-of-the-art oncology and hematology care that treats the whole person—not just their cancer.
OHA patients work with a care manager as their point person for logistics involving all aspects of treatment, as well as helping patients through the psychological and emotional stress. These cancer care professionals have a true understanding of all the matters patients encounter and will assist with genuine compassion and exceptional medical expertise.
The care management team includes oncology social workers to provide counseling, education and resources. Dietitians are also part of the team, helping patients improve recovery and reduce treatment side effects by giving guidance on eating the right foods to stay nourished during cancer treatments. Lastly, a staff of oncology certified nurses and providers are available 24/7 via phone to walk patients through any questions or concerns as they arise.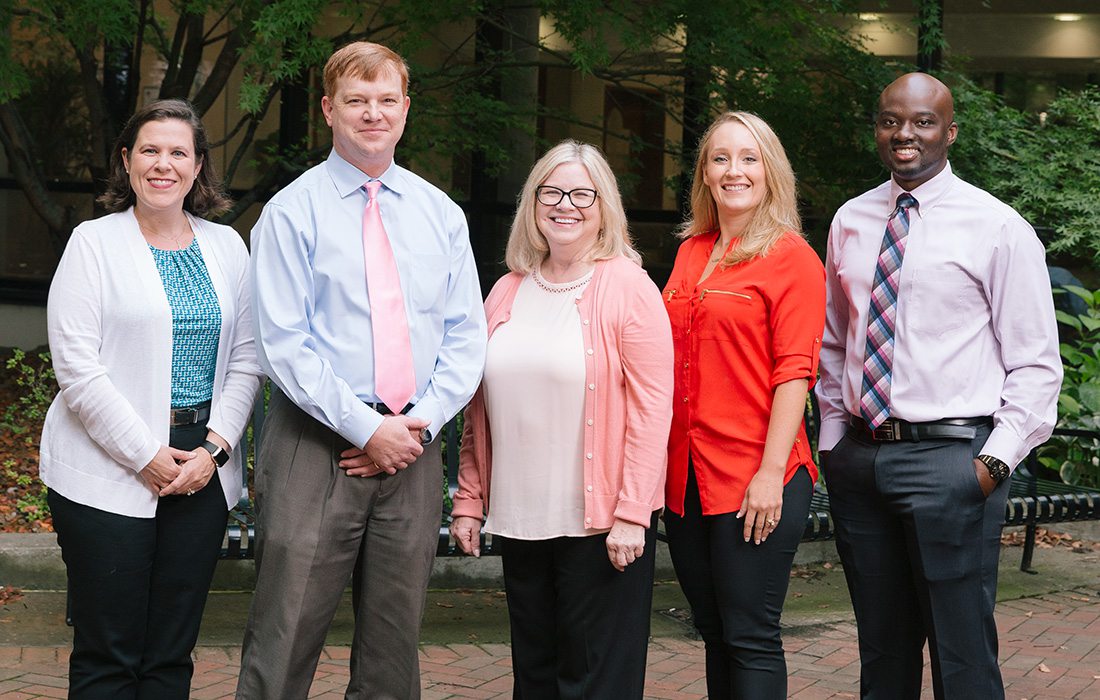 2055 S. Fremont Ave., Springfield | 417-82-PINK
For Mercy's oncology team, caring for cancer patients is not just a career — it's a calling. Although it's natural to be afraid of breast cancer, you can also feel hopeful. Mercy C.H. "Chub" O'Reilly Cancer Center has a team of over 25 providers focused on your breast health. They're working to find smarter ways to fight cancer by harnessing the power of cutting edge technology that includes all mammograms performed with 3D, genetic testing, clinical research and gene targeting therapies. Clinical expertise is coupled with educational, emotional, practical and spiritual support, all designed to support your best health.