Dishes
The 50/50 Burger at Farmer's Gastropub and 6 More Good Things
Don't sleep on the 50/50 Burger at Farmer's Gastropub, or any of these other good things that we've tasted recently.
by the Editors
May 2021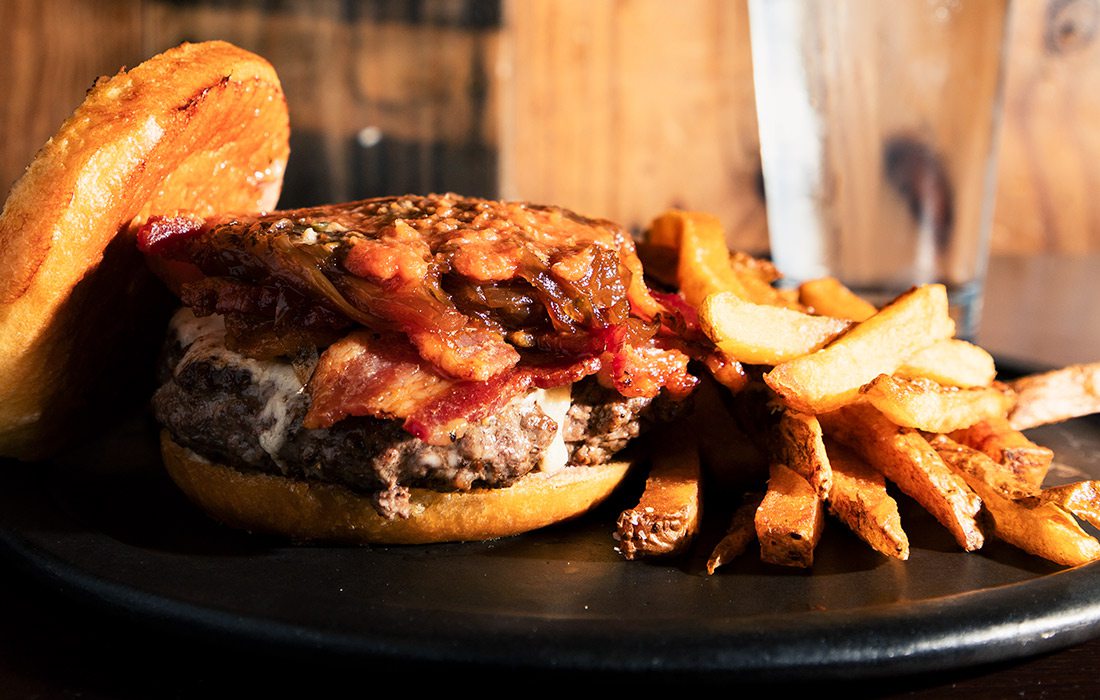 1. The 50/50 Burger from Farmers Gastropub (2620 S. Glenstone Ave., Springfield) is a delicious indulgence. Half organic beef, half local lamb the patty is tender and flavorful and comes smothered with onion jam between two halves of an English muffin.

2. The chocolate chip cookies from Prairie Pie (307 S. Jefferson Ave., Springfield) are a delight. With espresso incorporated and flaky sea salt on top, they're the perfect blend of sweet, bitter and savory.

3. Tortilleria Perches (1601 W. Sunshine St., Springfield) is a well-loved hidden gem in Springfield. Most everything they serve is wonderful, but the house-made corn tortillas are just to die for.

4. We are obsessed with the samosas from India Clay Oven (2005 W. 76 Country Blvd., Branson). These crispy little bundles are full of steamy comforting potatoes and perfect seasoning. We love dunking them in the tamarind sauce and mint chutney.

5. We talk about our love for Tacos El Champu (2322 S. Campbell Ave., Springfield) quite often and our latest fave from them is their agua frescas. Try the strawberry: muddled strawberries, plenty of sugar and water.

6. The Good Stuff is an elderberry and vinegar elixir from Eating The Ozarks. We especially love it drizzled over a fresh salad.
7. The sausage and cheddar scone from Dancing Mule Coffee Company (1945 S. Glenstone Ave., Springfield) is well loved by our staffers. It's a savory and sweet breakfast blend available via drive-thru. What's not to love?