Dishes
Campfire Cocoa and Six More Good Things
These seven dishes or drinks have passed our taste buds this month and made us rave. They are ranked by level of yumminess.
By the Editors
Jan 2022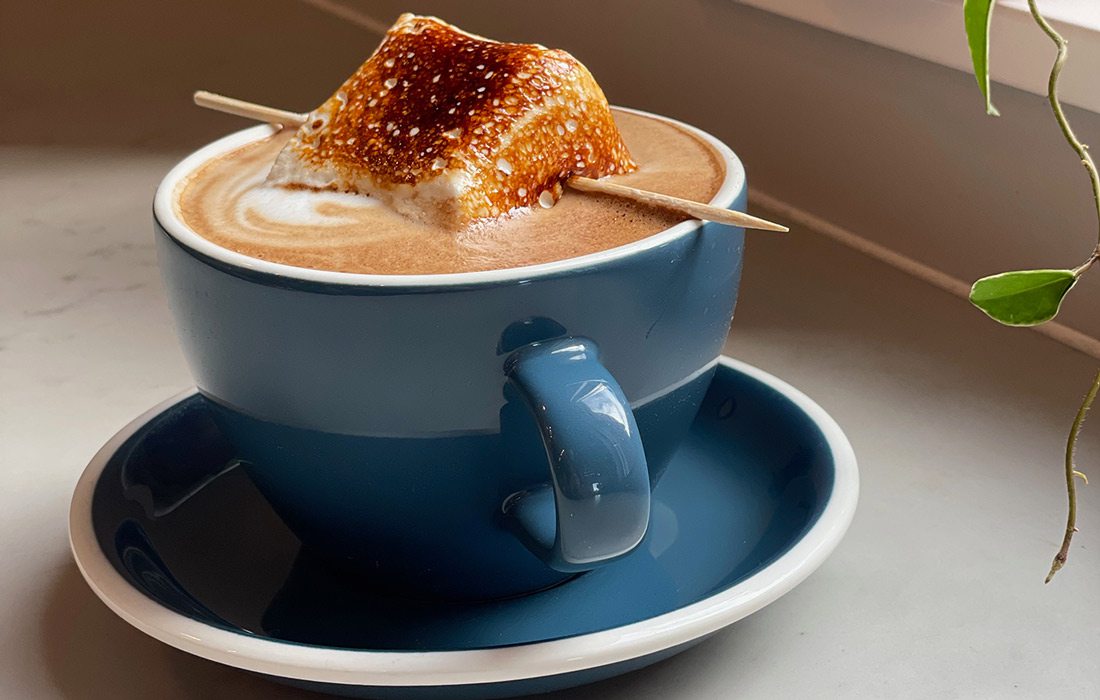 1. We're totally gaga for the Campfire Cocoa from Echelon Coffee (2407 N. Glenstone Ave., Springfield) that comes topped with a toasted homemade marshmallow. Try it with an added shot of espresso.
2. In the mood for a sweet-and-spicy fix, we tried the Mango Tango roll from Niji Sushi Bar & Grill (3938 S. Lone Pine Ave., Springfield). It's made with spicy tuna, asparagus, avocado, cucumber and lemon with mango and sweet ponzu sauce on top.
3. We recently fell in love with a new seasonal at Andy's Frozen Custard that was available in November: the S'mores Jackhammer. It's a graham crackery, chocolatey, marshmallowy indulgence.
4. Usually we go for pizza at Maso Pizza Bar (3653 E. Sunshine St., Springfield), but the appetizers are pretty awesome too. We recently had the fried green beans with a spicy aioli sauce for dipping, and it was a delight.
5. An appetizer that is always a hit at the table is the Yoakam from Metropolitan Grill (2931 E Battlefield Rd, Springfield). Apricot and balsamic vinegar glazed steak tips are served on provel cheese bread with red onions and are so delish.
6. When we want something fresh and super-simple, we reach for the Villager Salad from Greek Belly (320 E. Walnut St., Springfield). Hearty chunks of cucumber, tomato and red onion are topped with a big chunk of feta and a simple, herbaceous dressing. 
7. For a fun combination of Korean flavors in a Mexican format, we love the goji quesadilla from The Press Coffee & Juice Bar (2710 S. Glenstone Ave., Springfield). It's filled with crunchy, zippy kimchi and the protein of your choice. We like to order it with tofu.