Dishes
A Vegan Meatloaf Has Hit the Menu at Metropolitan Grill
Metropolitan Grill's ever-evolving menu features a vegan meatloaf that has us swooning.
By Katie Pollock Estes
Jun 2020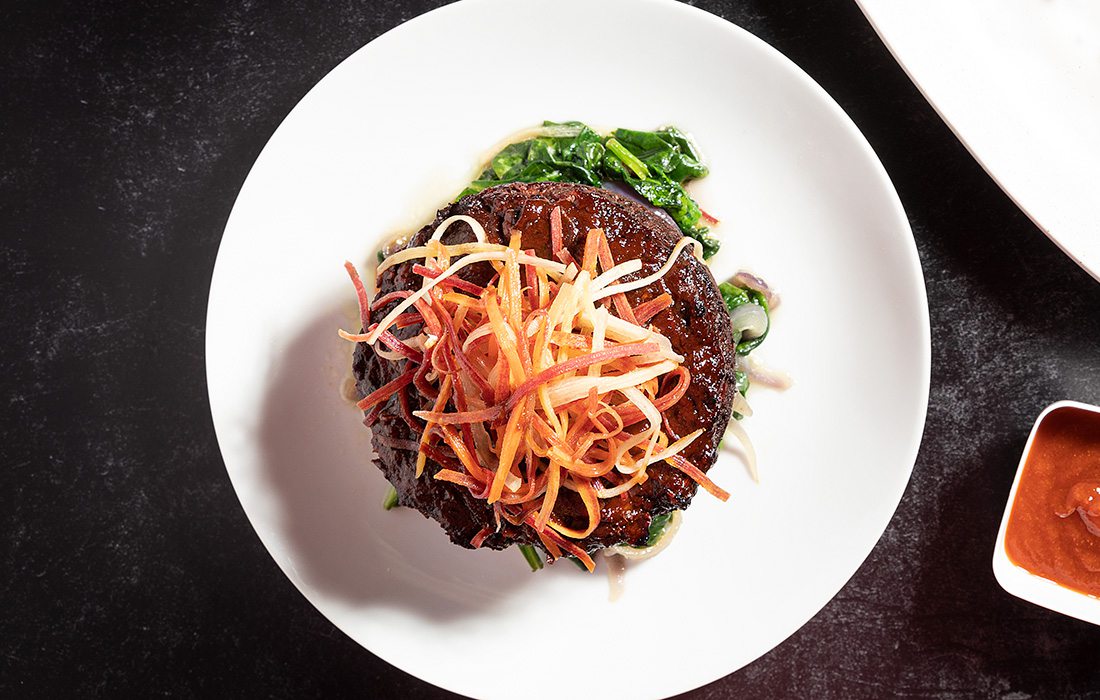 Metropolitan Grill has long been a place that offers excitement and familiarity in equal parts. If you're a regular, the restaurant has a Cheers-like "everybody knows your name" vibe. In fact, the menu is filled with dishes named after Metro Grill regulars and recognizable Springfieldians. But that menu doesn't bore, and it has featured change after change over the years as owner Pat Duran tweaks, revamps and reinvents his offerings. Earlier this year, Metro Grill released its 50th menu update. Fiftieth! Favorites including the Yoakam (flat bread with steak tips, cheese and sweet onions) and the Shah-some (a tasty combination of brie, goat cheese, sweet roasted garlic and apple butter in a puff pastry) are still on the menu. But as always some newcomers pepper the list as well. We've been excited about the Richards vegan meatloaf—which is flavorful and filling and perfect for full-time and moonlighting vegans alike. We're loving Metro's newest iteration but don't plan to get too comfortable; some fresh new tastes are always on the horizon.