Drinks
Stay Cool and Sip on the Best Frozen Drinks in Downtown Springfield
Quench your thirst in these soaring Ozarks temperatures with one of these five best frozen drinks. Downtown Springfield has plenty of options for you to choose from, whether you're just getting your day started or looking for a way to unwind.
By Krysten Muench
Jul 2020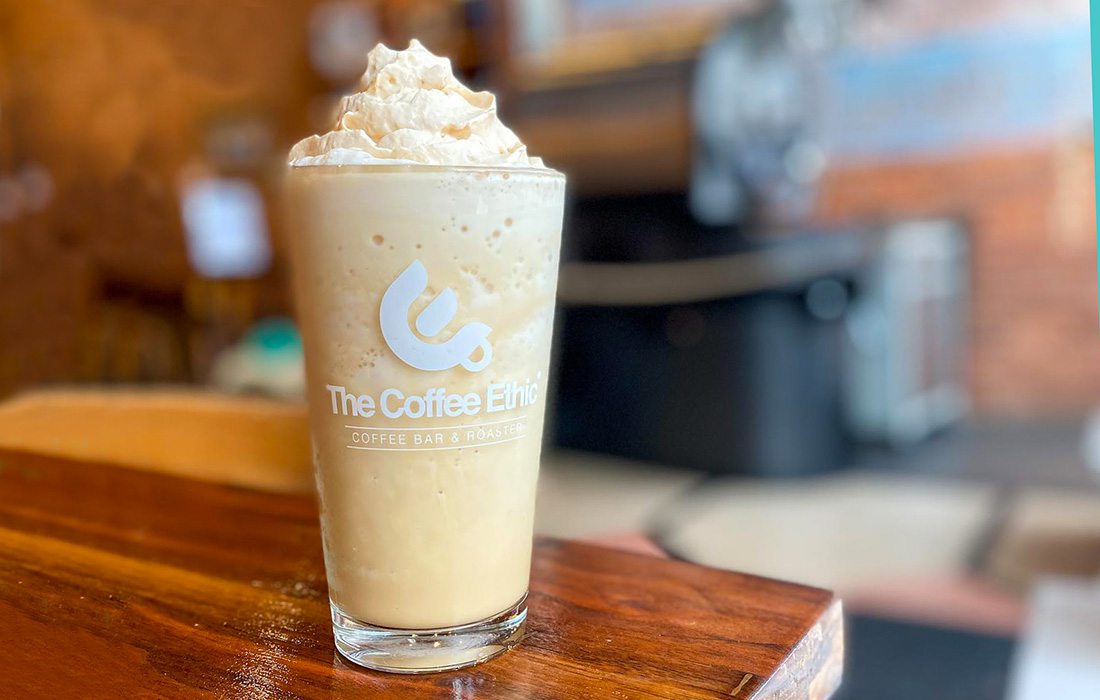 Flavored Frappés at The Coffee Ethic
124 Park Central Square, Springfield; 417-866-6645
On scorching summer days with 100% humidity, a hot cup of coffee can cause you to work up a sweat, just from lifting an arm. Get your caffeine fix and stay cool with the frappés at The Coffee Ethic. These frozen treats are available as a classic blended coffee beverage, or you can dress it up with a little added flavor and choose between vanilla, chocolate, caramel, white chocolate or hazelnut. Drinks come topped with a generous dollop of house-made espresso whipped cream, which is a treat in and of itself!
Frozen Cocktails at The Golden Girl Rum Club
137 Park Central Square, Springfield; 417-425-5162
In Springfield's little tropical oasis that is The Golden Girl Rum Club, you can find not just one, but three frozen cocktails to transport you to beaches far away from landlocked Missouri. For the next month they'll be serving up frozen piña coladas, strawberry daiquiris and fan favorite, the Miami Vice, which layers both previously stated flavors together. Keep an eye on their menu for flavor change-ups. These frozen delights are wonderful enjoyed on the patio but are also available in 32 oz containers for curbside pick-up if you'd prefer to sip at home.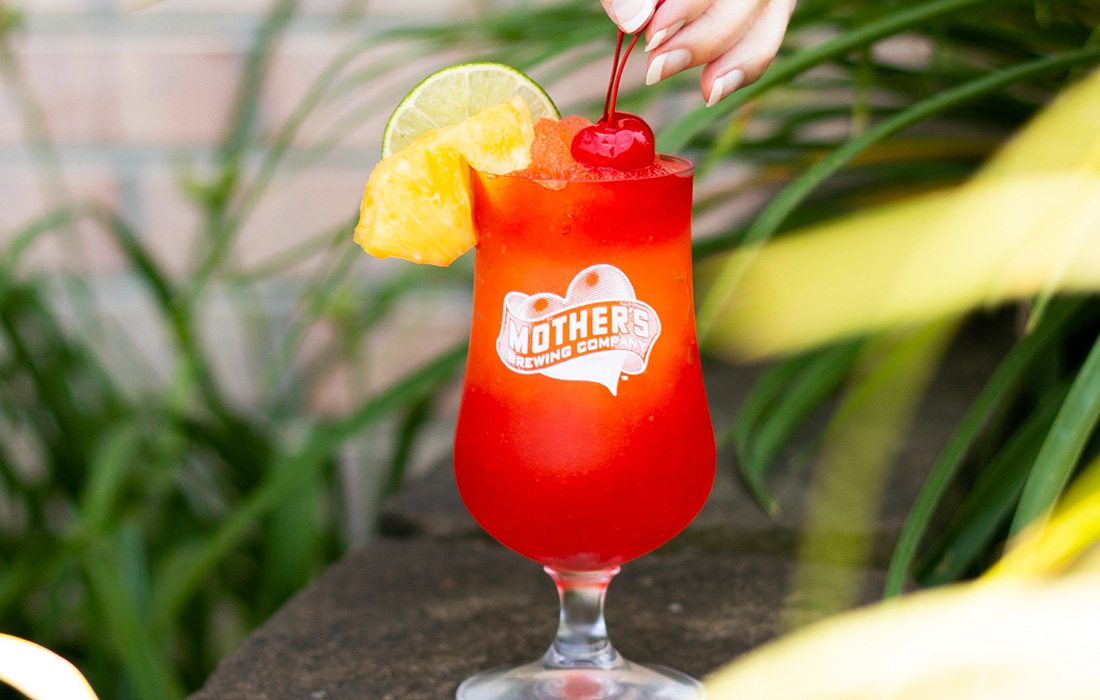 Slushie Saturdays at Mother's Brewing Company
215 S. Grant Ave., Springfield; 417-862-0423
Every Saturday during the hot summer months, Mother's Brewing Company offers up an ever changing slushie concoction. If you're familiar with the rotating beer selection at the tap room and monthly First Firkin Friday experiments, you know that Mother's doesn't shy away from creating interesting and often unique flavor combinations. While the main attraction includes alcohol, they usually have a non-alcoholic slushie option as well. Kick back and relax in a lawn chair or at one of the many picnic tables in their giant backyard.
Frozen Irish Coffee at Sweet Boy's
310 South Ave., Springfield; 417-719-4224
If you're feeling a little mischievous, stop into Sweet Boy's Neighborhood Bar, downtown's newest watering hole that's located in the former Scotch & Soda space. Order the frozen Irish Coffee by itself, or upgrade it to include one of two options: a shot of Fernet Menta or, our personal favorite, a Fat Boy Ice Cream Sandwich plopped right on top. That's right, an entire ice cream sandwich will be placed on top of your drink. Stick around and test your skills at a nostalgic game of pinball. 
Fruity Smoothies and Frozen Coffee at MudHouse Coffee
323 South Ave., Springfield; 417-832-1720
For something light and refreshing, the MudHouse offers a full menu of smoothie options that will leave your body feeling happy and well nourished. Honestly, just visiting this downtown staple leaves us feeling that way. We suggest the Happy Hippy, made with blueberries, banana, honey and soy milk, or the Nanna Berry which is a blend of pineapple juice, strawberries and bananas. If you're in need of more of a jolt, try one of their many frozen coffee drinks. The Mudpuddle, a frozen milk chocolate mocha, has been a local favorite for years!