Drinks
Cheers With a Dope Flannel at Tie & Timber Beer Co.
Stop into Tie & Timber Beer Co. in Springfield's Rountree neighborhood to sip on a Dope Flannel, a West Coast-style IPA brewed with rye.
By Jamie Thomas
Jan 2020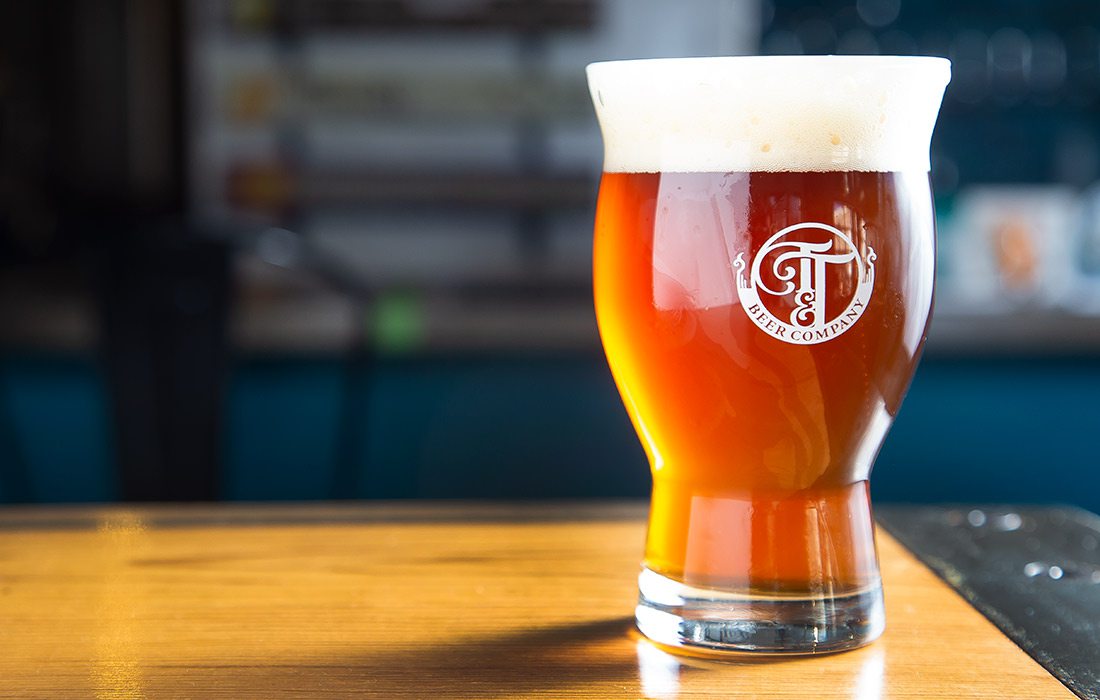 Dope Flannel is a West Coast–style IPA (typically the more bitter type of IPA) brewed with rye. It was the promise of some warmth and spice from the rye that caught my eye, and it didn't disappoint. This IPA from Tie & Timber Beer Co. (1451 E. Cherry St., Springfield, 417-429-9131) has a deep mahogany color with a red tint and is topped with a small, fluffy, off-white head. As for the taste, unless you want something aggressively hoppy, Dope Flannel is deliciously smooth. The sharp tang of hops is undercut with a hint of sweetness, accentuated by low carbonation and a heavy, almost creamy texture. This all comes together to give you the warming sensation of a stout or even whiskey, with a kick from hops keeping things fresh. The deep color, full texture and balanced flavor combine to make it perfect for sipping as you doze off on a winter evening.