Drinks
Grab a Refreshing Herb-Infused Cocktail at Top of the Rock
Grab a refreshing and herb-infused Gin Butler at Top of the Rock.
by Katie Pollock Estes
Apr 2021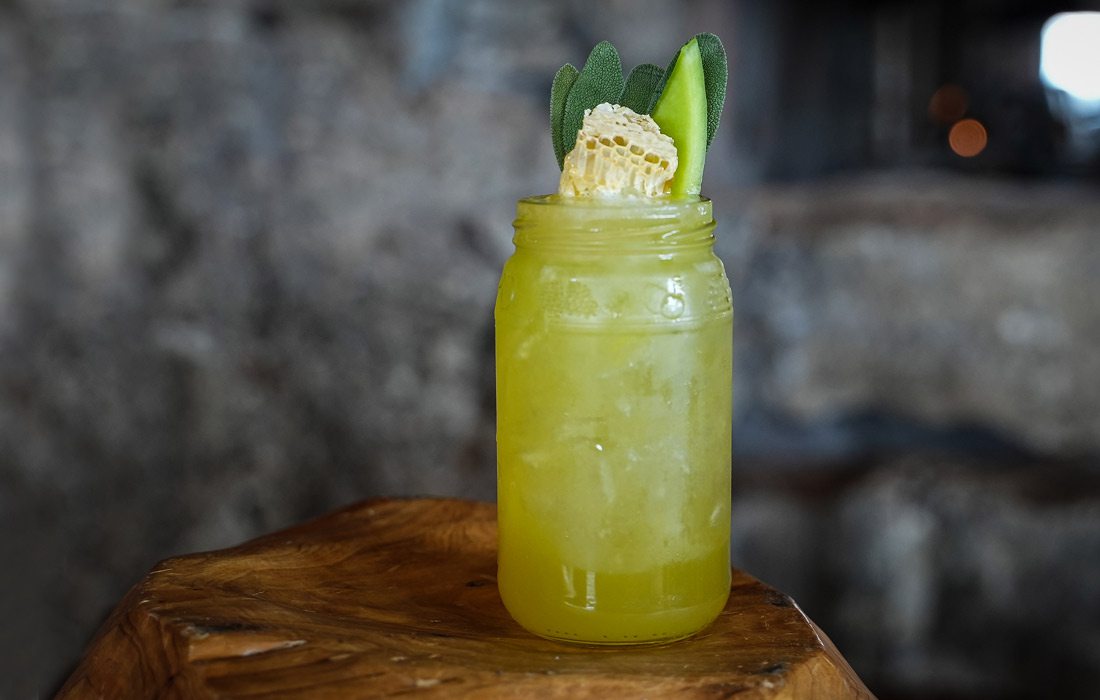 Everybody goes to Top of the Rock for breathtaking views, but good drinks are just as strong a reason to make the trip. On a recent visit, my husband, Eli, and I popped into the attraction's Buffalo Bar (150 Top of the Rock Rd., Ridgedale) and ordered the Gin Butler, a refreshing and light concoction made from gin, Chambord, fresh blackberries, honey syrup and the fragrant, herbal hint of both rosemary and juniper. It was summertime in a glass: bright, light and not too sweet. It's one of several drinks we've seen on their menu that leans on creative and often herbal flavors. There's the Ozark Mountain Welcome made with bourbon and cantaloupe juice, a Manhattan made that's barrel-aged for over a month, and a bright take on the French 75 that incorporates pear liqueur. They've stepped up the fruit-plus-herbs cocktail game, and we're big fans.