Drinks
The Coffee Ethic's Beer Flight
The Coffee Ethic doesn't just serve coffee!
By Rose Marthis | Photo by Kevin O'Riley
Apr 2015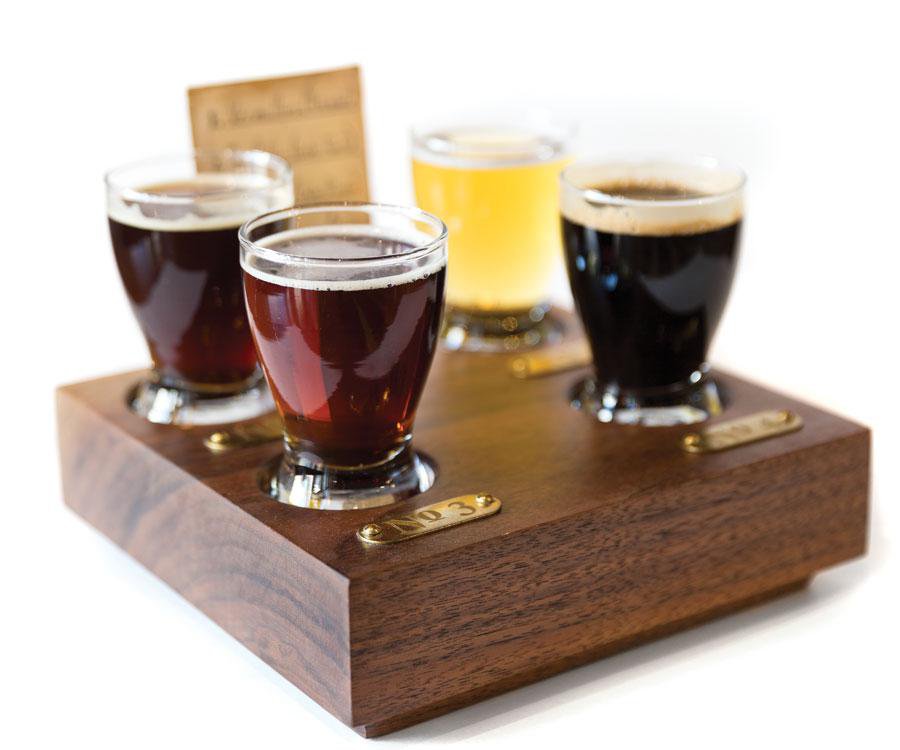 When I want to add some new brews to my repertoire, my favorite thing to do is try a new beer flight. I love being able to try new craft beers without committing to a full pint. Hidden among The Coffee Ethic's menu of roasted-in-house coffee beverages, there's an offering of craft beer that you can't find on every tap in town. I chose four of the available six to go in the cute little box housing my flight, and I wasn't disappointed in the variety. 
The Caller from Leaky Roof Meadery was immediately refreshing, and the sweet honey flavors and layers coming from being aged in a bourbon barrel masked the taste of the high alcohol content. The biggest contrast to this was Founders Brewing Company's Big Lushious, the dark chocolate and raspberry stout that coats your throat with deep roasted flavors. Also fruity and rich is the Vermilion Barleywine from Perennial Artisan Ales. The 10 percent alcohol content hides among nutty flavors of caramel and toffee. Rounding out the flight is Old Mill, an old ale style dark brew from White River Brewing Company with complex layers of caramelized rye, chocolate and toffee accents.
I left the coffee shop with a satisfied tummy and an updated list of favorite brews.