Life
Now You See Them, Now You Don't
David L. Harrison's newest work of nonfiction pairs poetry and illustration to teach nature-loving kids about the world around them.
By Katie Pollock Estes
Apr 2016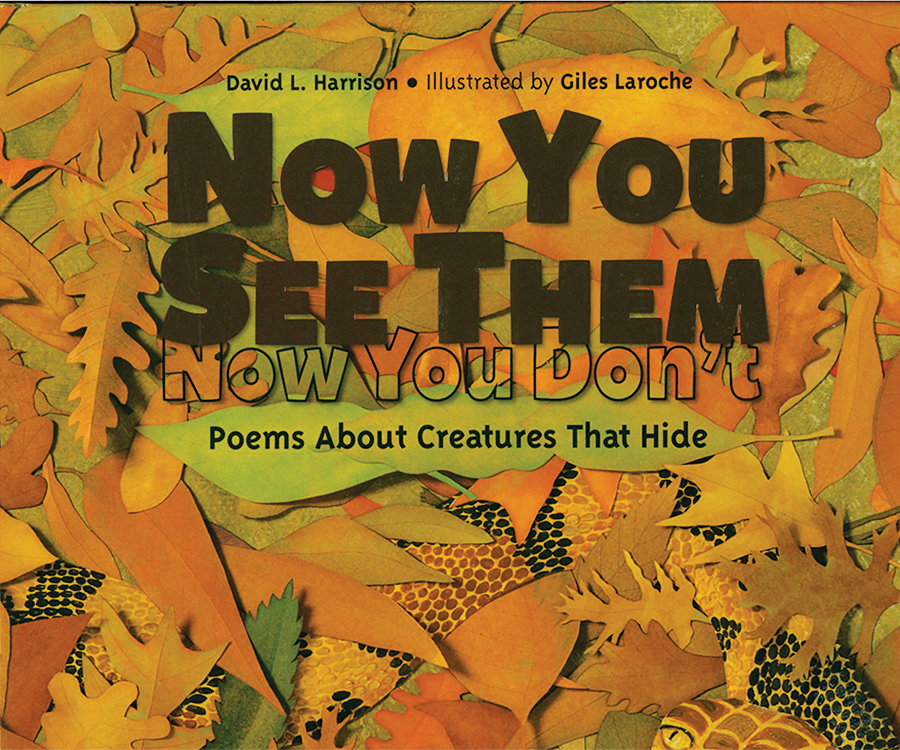 The Springfield-based author who has written dozens of books for kids has just released another educational tome packed with poetry about animals that hide in plain sight called Now You See Them, Now You Don't.
Using short and clever poems that are paired with bright and beautiful illustrations, author David L. Harrison teaches kids about nature's game of hide and seek—and how animals will blend into their surroundings and then use their camouflage to help them capture their next meal (or avoid being someone else's). At the end of the book, all of the animals are featured again, this time in little paragraphs that teach kids even more about their lives in the wild.
Kids, even little bitty ones, enjoy a bit of non-fiction, especially when it's presented in such a whimsical way. I tested this book out with my 3-year-old son, who loves things that teach him a bit about the world. He had fun pointing to details in the illustrations and learning about the animals. His favorite poem was "Gray Tree Frog," which describes the loud-voiced little singers that we hear all summer long but never get to see. We read it twice in a row. Grab a copy of the book for yourself, and see if your kids are mini David L. Harrison fans, too.

You can get your hands on Now You See Them, Now You Don't at Barnes & Noble.