Spaces
Made in 417: Pint-Size Bed Frames
These pint-size bed frames made by 417-lander Matt Grandt give bedtime an upgrade.
Written by Adrienne Donica | Photos courtesy Purveyor
Apr 2017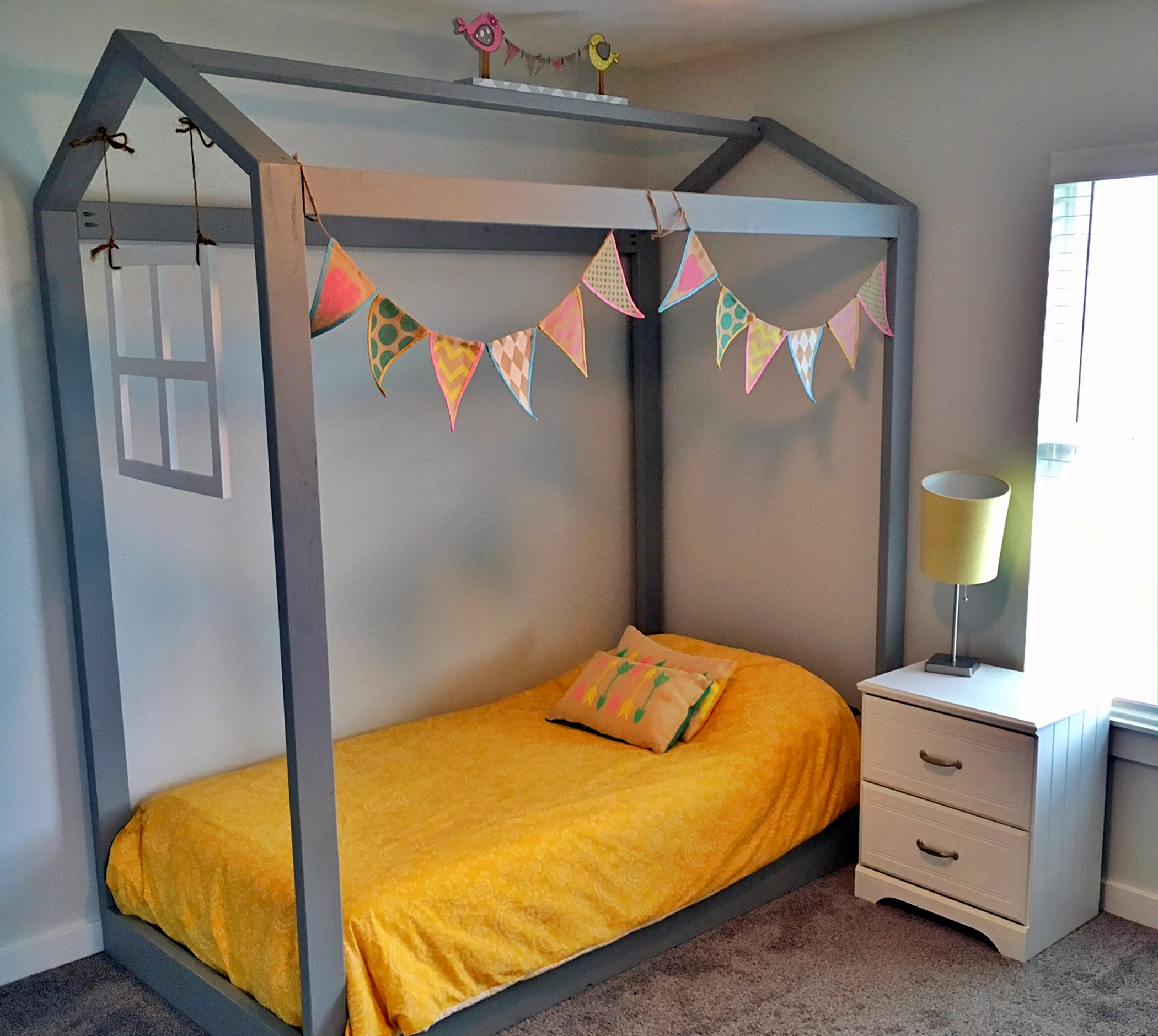 Theoretically, Pinterest is one of the most helpful tools for homeowners. Where else can you get inspiration for projects with just a click? For most people, those ideas never become realities no matter how hard they try. Matt Grandt is not one of those people.
He started making a few things for his family's house in 2011, and people noticed. They encouraged him to keep going and even sell some of his work online. He wasn't convinced people would buy his work but wanted a place where people could see his latest projects, so he started Purveyor (417-316-1131, purveyor15.com) at the end of 2015. "If you see something on Pinterest or Etsy or Facebook or your friend has it or whatever and you don't have someone that's handy or don't have the time to do it, I'll take your order and make it for you," Grandt says.
"People say you don't ever have a job if you love what you do every day. That's kind of where I wanted to be." —Matt Grandt, founder of Purveyor
The Ozark resident and father of two has made coffee tables, headboards, welcome signs, cabinets, tables and desks, Christmas decorations, chalkboards and even a porch swing. His most popular creations, however, are the children's bedframes he makes. Naturally his first customer was his 6-year-old daughter. He saw a picture of a similar bed online and decided to try it. "I posted a picture of it and had all these people freaking out over it about how good it looked," Grandt says. So he posted one to his Etsy page, and it sold the next day. Now he gets two to three orders per week and has added several variations to the simple farmhouse style. Customers can choose their mattress size and request slats. Grandt has also made the frames with a miniature picket fence, a hanging window and a small chimney feature at the top.
Thanks to the popularity of the beds, Grandt recently decided to invest in the business full time. In October, he leased a workspace in Nixa allowing him to move his tools out of his garage. In December, he sold his portion of Five Star Fence Company, a business he started with a friend in April 2010. "I had never built anything in my life before that," Grandt says of starting that company. "Learning how precise you have to be and level and accurate with building fence really taught me a lot about how important that is." He also began to realize how naturally the building process came to him. "If somebody sends me a dresser that they want, I can look at it and just kind of pick it apart in my head and know exactly what I need to get and construct it," he says.
Grandt plans to make different themed bedframes in the future such as a barn version with a silo, and he might attempt bunk beds or loft beds. One day, he might even open a storefront, but for now he's just enjoying the endless possibilities that woodworking allows. "I just kind of found something that I like to do and I can see potential in," he says. "People say you don't ever have a job if you love what you do every day. That's kind of where I wanted to be.