Profiles
Meet a Staffer: Alex Wolken
On this page, we introduce you to one of the people who make 417 Magazine happen. This month, meet Editorial Designer Alex Wolken.
Apr 2018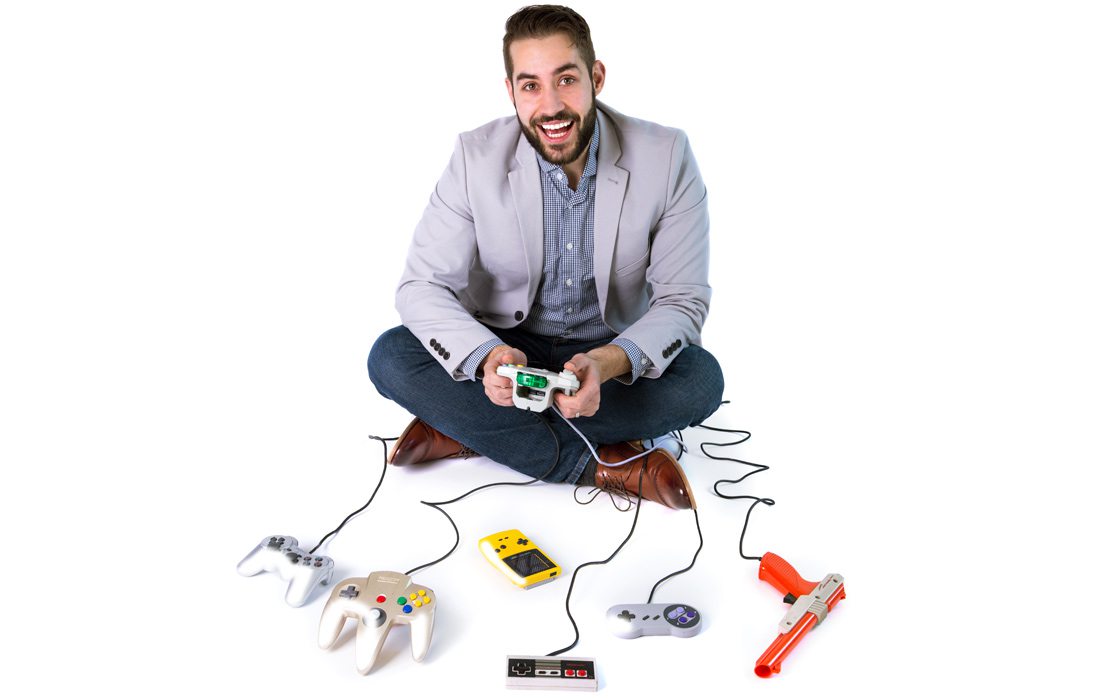 Describe what you do at work day-to-day. 
As a designer my day-to-day work is the creation, curation and production of visuals that best complement the story at hand from one of our stellar writers. Photo shoots, illustration, type and layout are par for the course. 
Describe something you worked on recently or are working on right now that you're proud of. 
Every story comes with its unique challenges and rewards. Recently I had the opportunity to oversee the photo shoot for Biz 417's "2018 Women Who Mean Business" recipients. Photo shoots require the director to act with absolute confidence both to bring assurance to the subject and to pull the best expression and life from those you're photographing. Anxiety is my Achilles heel, and crowds of three or more get the sweat going. I was in trepidation of directing such prestige professionals. However, the high-profile winners were exceptionally gracious, and with the amazing 417 crew the shoot was more than a success. It was a wonderful day all-around.
What's your favorite thing you've ever had to do for this job? 
During our holiday greetings photo shoot I spent a day throwing plastic snow at my co-workers.
What's the weirdest thing you've ever had to do for this job? 
Making the food within our shots look its very best requires quite a bit of man-handling. I'll swirl the guacamole with my finger if it means a well-coiffed guac in a shot. 
What's your favorite thing to do here in 417-land? 
Spending an evening at 1984 is always a joyful nostalgia trip for me. The closest experience to when I visited Aladdin's Castle at the Battlefield Mall. Tiny '90s Alex perched on a stool before The Simpsons Arcade machine, one hand holding a Sbarro pizza slice and the other on the joystick. 
What's your favorite magazine lingo?
Tombstone. A small icon used to denote the end of an article. It adds a sophisticated touch of style at the end of any article and has a striking name to boot.
What's your favorite thing to eat that you can only find in 417-land?
Unleash me at Taj Mahal buffet and prepare for a show.
If there were a movie about your life in 417-land, what would its title be?
Big Trouble in Little Springfield
What celebrity would you most like to have coffee and conversation with? 
I would love to sit down with David Lynch and enjoy a dark cup of coffee and a slice of cherry pie. His television and film work reflect a reality, hopeful, dark and strange all at once. 
What do you do in your free time?  
In my free time I love to dig into a good video game, whether it be an indie game from Itch.io, an NES game or the latest AAA title. Anime is another big pastime of mine with a few cartoon favorites being Pluto, Vagabond and JoJo's Bizarre Adventure. My rare non-couch activity is kickboxing and distance running. Speaking of martial arts, since high school, I've dabbled in martial arts including Tae Kwon Do, Brazilian Jiu Jitsu, Wing Chun and traditional boxing. 
What would you do if you won $10 million?
Invest in properties within the area for a steady passive income, hire a property manager and then begin to invest in student education within the area. In particular, I would love to invest time into high school and college activities aimed toward both art and science. Time to kickstart 417-land's very own Weekend Game Jams, Engineering Contests and 24 Hour design competitions.