Drinks
A Sweet Sip from MaMa Jean's Natural Market
Sip the Drink of the Month at Mama Jean's Natural Market.
By Katie Pollock Estes
Apr 2018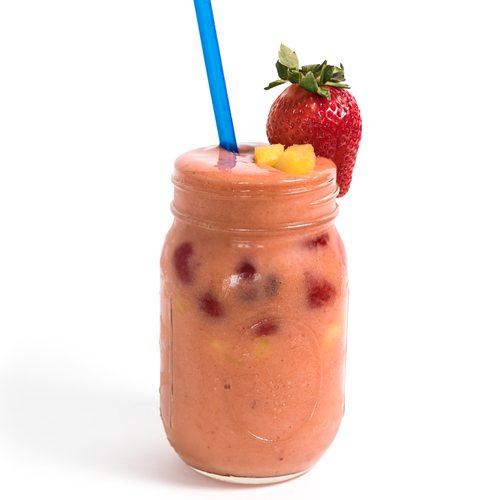 After a long and exhausting night (doing nothing exciting, I promise; I have two small kids), sometimes breakfast is the last thing I want to think about. Cereal is too boring. Sausage and eggs are too time-consuming. Fancied-up oatmeal is too fussy. On days like that, I am extra grateful that MaMa Jean's Natural Market's Sunshine Street location (mamajeansmarket.com) is just down the road from the office. I can pop in on my way to work, ask for a smoothie (an effortless indulgence because someone else makes it for me) and sip my cares away while I fuel my mind and body for the day ahead. A sweet, summery favorite is the Ambrosia Wave, a silky mixture of strawberries, mango, pineapple and banana with some apricot nectar thrown in as well. It's a bit like a dessert, but worth it because I know there has got to be some vitamin C in there somewhere. Right? Photo by Vivian Wheeler.