Dishes
Egg Salad Sandwich at The Brown Egg
Plus six other things that passed the test of our taste buds.
By The Editors
Aug 2012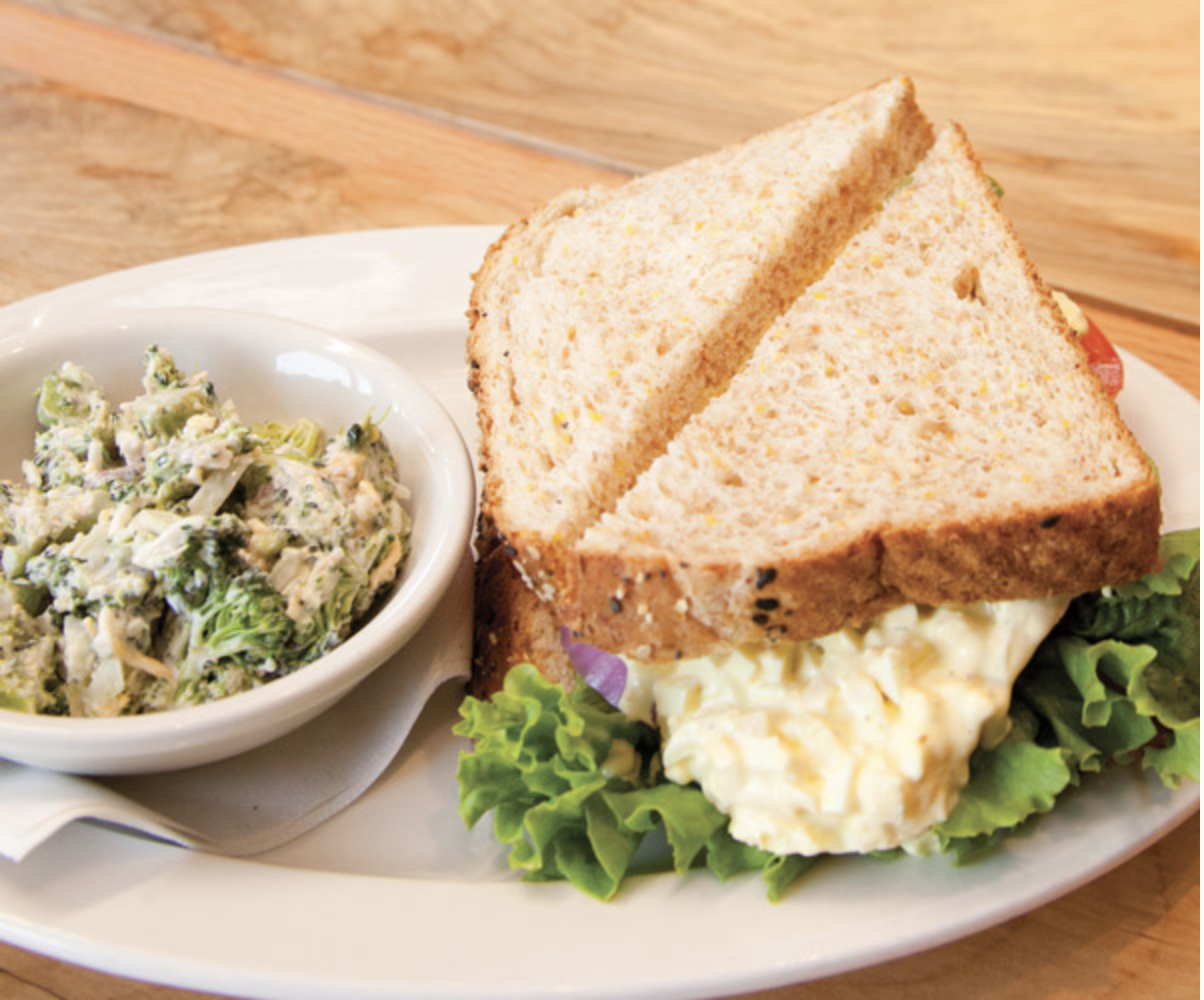 1. We love the egg salad sandwich at The Brown Egg (607 E. Madison St., Suite 112, Springfield, 417-865-3223, brown-egg.com). The cool combo of hard-boiled eggs, mayo and perfect seasonings is topped with crunchy lettuce and red onion and delicious fresh tomato.

2. For a summer treat, we like to grab a Nathan's hot dog from Galloway Ice Cream Shoppe (3521 S. Lone Pine Ave., Springfield, 417-889-3622). You can sit outside at a table in the shady yard while you enjoy a dog.
3. We love the salsa served with the Chips and Salsa appetizer at Farmers Gastropub (431 S. Jefferson Ave., Springfield, 417-864-6994). It's super-fresh and packed with flavor—a great bar snack with a cold beer.
4. The kimchi and seafood pancake at Soo's Korean Restaurant (3644 S. Campbell Ave., Springfield, 417-889-2220, sooskr.com) features tender shrimp, calamari and octopus that are cooked in an eggy pancake along with kimchi. It's not spicy, but it has a zippy kimchi tang and a delicious dipping sauce.
5. One staffer adores the chili rellano at La Mision (935 N. Glenstone Ave., Springfield, 417-832-0032). It has the perfect ratio of poblano pepper, ooey-gooey cheese and tasty breading.
6. The tuna sampler at Haruno (3044 S. Fremont Ave., Springfield, 417-887-0077) is our favorite when we want fresh sushi. It's simply five pieces of tuna nigiri, each a little bit different but all delicious.
7. The peach bellini from Table 22 (114 Main St., Branson, 417-973-0022) is perfectly fruity without being very sweet. It's made with fresh peaches muddled with some dry sparkling wine. Delicious, and perfect for a hot summer day.