Travel
West Plains Missouri
A day trip to West Plains reveals an undercurrent of art and literary talent and a historic downtown that's still going strong.
By Ettie Berneking | Photos by Mallory Prewett, Ettie Berneking
Aug 2014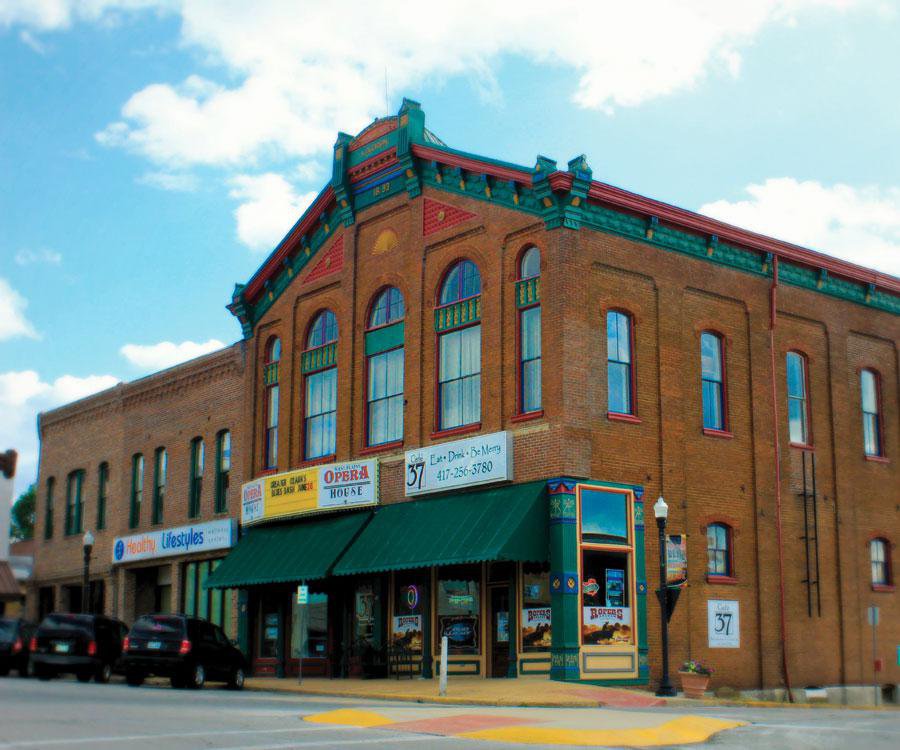 Since joining the 417 Magazine family two years ago, I've hit the road and traveled all over 417-land for our recurring Town Profile stories. I've spent afternoons in towns where the number of cows and goats outnumber the population, and where the local coffee shop doubles as the popular watering hole and lunch spot. Each town offers something intriguing no matter how big or small it might be, and the people I've met and the stories I've heard make an afternoon on the road totally worth it.
But after spending a day in West Plains, I think this might be my new favorite 417-land town. I pulled into town expecting to find a few decent coffee shops and restaurants and a semi-inhabited downtown. But what I found was a surge of activity. The square in West Plains is anything but dead. Storefronts boast bookshops, coffee houses, antique malls, art galleries, restaurants, bars and much more. 
As I wandered from one shop to the next, I met tons of West Plains residents who were eager to tell me what it is they love about this small borough. Some love the vibrant arts scene that's well stocked with poets, novelists, painters and everything in between. Others love the close proximity to numerous waterways and springs, and others are drawn to the small town atmosphere that still hangs over everything like a cozy blanket.
Each person I talked with had great stories to tell about growing up in West Plains and about their favorite Friday night activity or go-to restaurant. (Café 37 and the adjacent Roper's Saloon were two popular dining suggestions.) By the end of the day I'd enjoyed homemade peach pie, perused a great used-book store, marveled at antiques, stumbled on an old-school cigar shop tucked behind a barber shop, toured the West Plains Opera House, enjoyed a tarot card reading, filled up on pizza and met the world's cutest dog at a small art gallery. It was a terrific day, and as I pulled back on the highway, I was already making plans to return for a weekend getaway.  
 Red Apple Grill is one of the popular lunch spots on the square in West Plains.