Drinks
House Old Fashioned from The Hepburn
Get this cocktail at downtown Springfield's speakeasy-style bar.
Written by Savannah Waszczuk | Photos by Kevin O'Riley
Aug 2016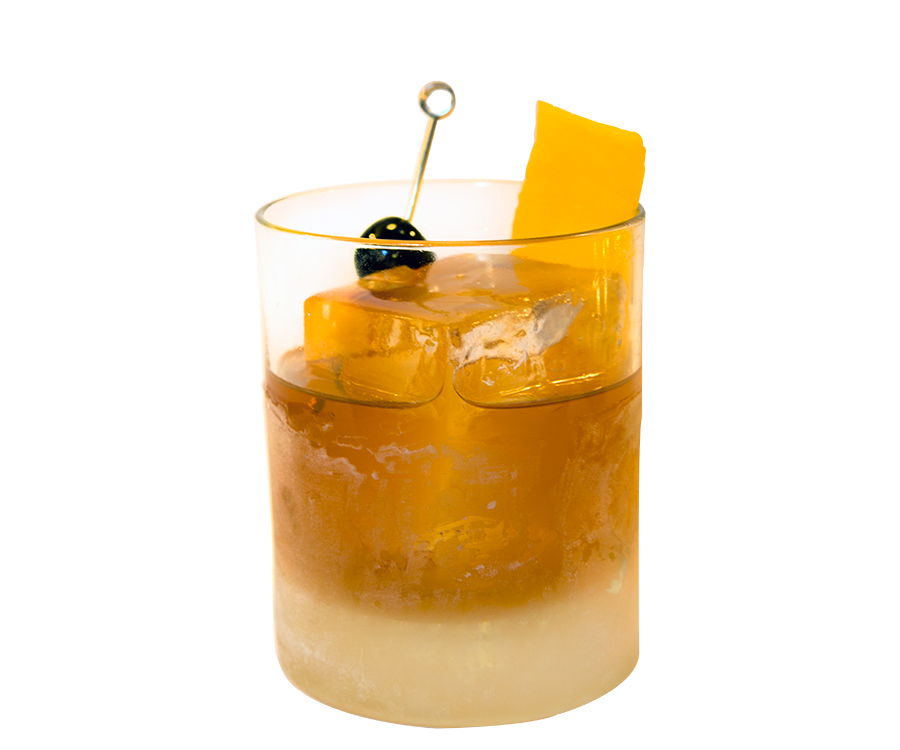 Tucked away beneath Dapper Barber you'll find The Hepburn (312 Park Central East, Springfield, 417-720-1196), downtown Springfield's newest speakeasy-style bar. Entry here is made possible with a thumbprint sensor that's hidden behind a picture at the bottom of a staircase, and the only people who make it past the revolving wall are members of the club. Walking into the dimly lit space transfers you back to the roaring '20s, with everything from the antique furniture to the hand-crafted cocktails reminiscent of the era. While the custom cocktail menu here changes every couple of months, bar manager Jay Ryan says the House Old Fashioned is a long-standing favorite and different from the usual. On a recent visit I got in touch with my inner Don Draper and ordered the classic tincture upon Ryan's recommendation, and I was secretly expecting to be served a typical variation of muddled fruit drowning in booze. But I was pleasantly surprised with the delivery, which was a small-but-mighty combination of Fee Brothers Old Fashion Bitters, Demerara syrup, Larceny Bourbon, orange peel and a Luxardo Maraschino cherry. There was no muddled fruit to be found—instead an orange peel expressed over the top awakened my senses before I even got a swig. The non-traditional bitters offered forward flavors of cinnamon and nutmeg that complemented the heavy pour of smooth wheat bourbon, and the one lone bobbing cherry added another subtle splash of bitter to the rich drink's hint of molasses. It was all served over an oversized hand-cut cube of ice, creating a cocktail that was perfect to slowly sip away at in this secret little hidden place under the bustling streets of downtown Springfield.