Reviews
Vespa Kitchen's Retro Vibes
Vespa Kitchen, created by Metropolitan Grill owner Pat Duran and chef Peter Tinson, offers up a retro diner feel with a menu that brings blue plate fare up several notches. It's a don't-miss spot for breakfast and lunch.
By Katie Pollock Estes
Aug 2017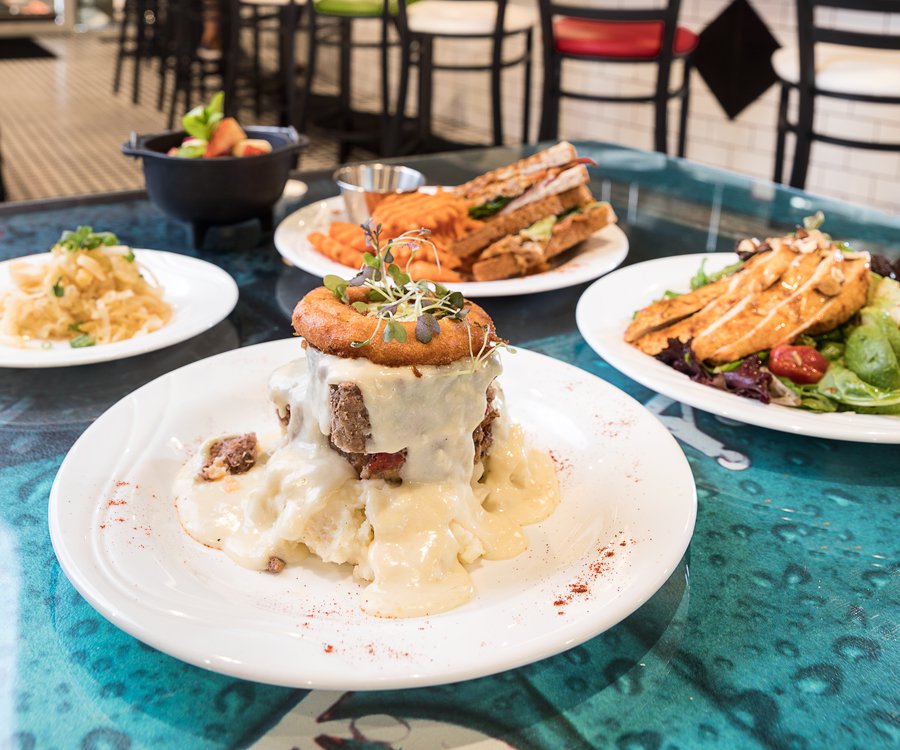 With a retro feel that leans more toward cool than kitschy, Vespa Kitchen's (2931 E. Battlefield Road, Springfield, 417-889-4951) décor features white subway tile walls, a black-and-white tiled bar and a Vespa scooter parked right inside the door. The small restaurant has a comfortable atmosphere but is tiny enough to make you feel lucky that you got a table.
The menu references a life on the road, with a drinks menu titled "Vespa Petrol" that labels alcohol-free beverages as unleaded. The alcoholic drinks are "high-octane." All the dishes are named after the Springfield-area neighborhoods you might pass through on a leisurely drive.
We were visiting around midday and opted for lunch dishes, even though the breakfast items looked awfully good. (Case in point: The Millwood B&G features an agave biscuit, pork belly gravy and a "bloody mary mix condiment shot." Yes, please.)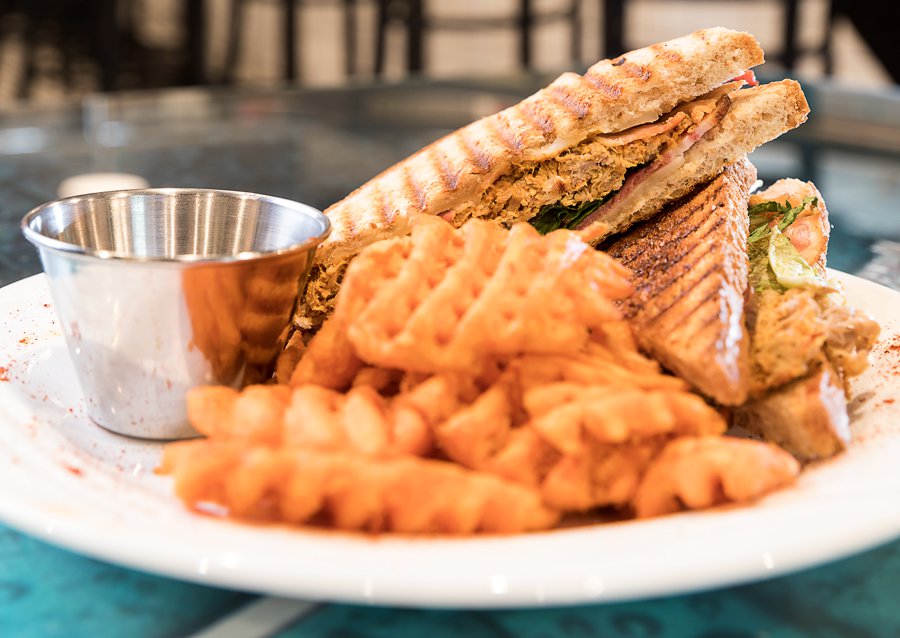 I ordered Stanhope Terrace Meatloaf and, because my eyes are bigger than my stomach, a side of the Berry Mint Banana Salad. The meatloaf was an upscale take on a hearty blue plate special. Meatloaf is food for the masses, and I love cooking it at home in huge quantities—enough for days of leftovers. The meatloaf at Vespa is a world away from the super-basic version I cook. The meat was so juicy and flavorful. It came to the table stacked tall over a mountain of rich and creamy white cheddar mashed potatoes. That's smothered in gravy with a single crispy fried onion ring on top. Digging into it was a feat, and finishing it was impossible. There's no skimping on portions here.
Even though I couldn't conquer the meatloaf, I still found a little room to gobble up the fruit salad, which highlighted my very favorite flavor combination: berries and mint. Fresh mint was stirred into a mixture of blackberries, blueberries, raspberries, strawberries and bananas. As much as I adored the meatloaf, this salad was exactly the burst of freshness I needed after that heavy entree. (You can also get house-made kimchi, which had me pretty excited. But, unfortunately, there was only so much I could eat.)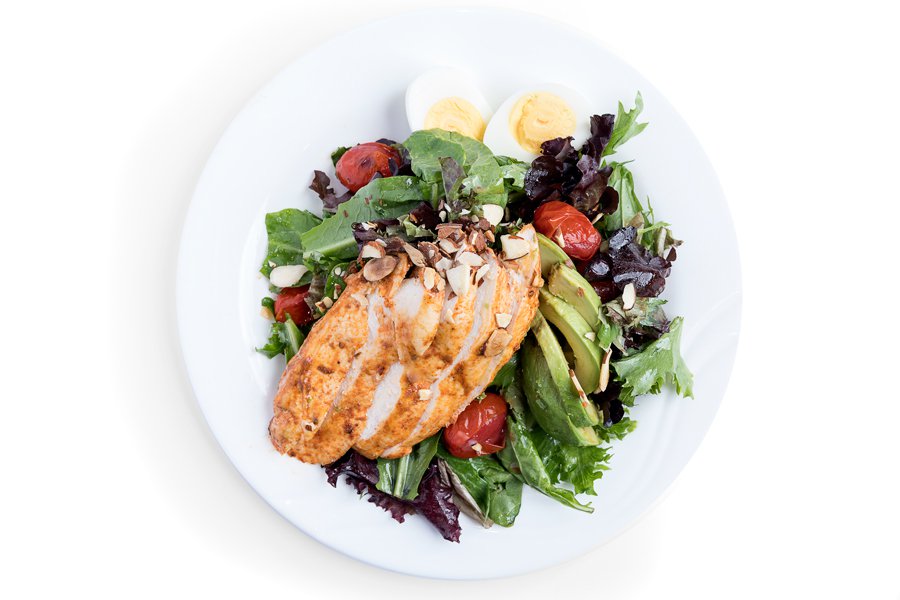 Eli enjoyed his lunch as well—enough that I didn't get a bite! He got the Olde Ivy Panini, which is Vespa's take on a Cuban sandwich. It features sweet Caribbean braised pork shoulder, pork belly and shaved ham as the meaty filling, along with greens, melty Gruyere cheese and smoked paprika mustard. It comes with seasoned crinkle cut fries or insanely decadent salted caramel sweet potato fries.
Our neighbors at the next table both ordered a giant salad that I hadn't noticed when I was reading the menu. If I had, I probably would have ordered it. The Cooper Estates Salad features mixed greens topped with blistered tomatoes, avocado, charred almonds, egg and a dressing of fire roasted onions and white balsamic vinegar. You can add a protein for a few bucks more, and the salad looked delish. It left me with some mouthwatering motivation to make a trip back to Vespa.