Travel
10 Reasons to Visit New Orleans This Winter
Does the winter chill have you wishing for a vacation somewhere a bit more lively? A recent transplant gives the scoop on exactly why the Crescent City is the perfect place for a cold-weather getaway.
By Anne Roderique-Jones | Photos courtesy the Roosevelt Hotel and Arnaud's, Rush Jagoe, Graham Blackwell, The New Orleans CVB
Dec 2015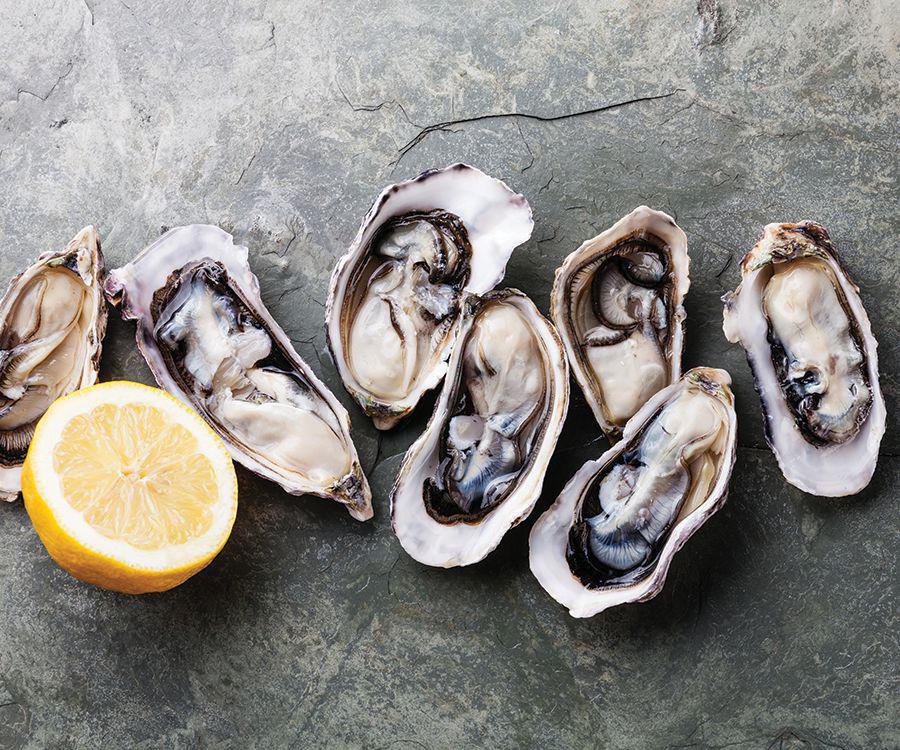 Tennessee Williams once said, "America has only three great cities: New York, San Francisco and New Orleans. Everywhere else is Cleveland." While the Ozarks will always be my home—it was where I was born and raised—I believe Mr. Williams was on to something (although he likely wasn't apprised of Cleveland's burgeoning food scene). I've had the privilege of residing in all three of his worthy cities, and I'm lucky enough to call New Orleans home these days. 
My husband and I are NOLA newbies, having fled to the steamy city that long ago captured our hearts. We came to volunteer after Hurricane Katrina and vowed to return and build a life here. For those who aren't in the know, it's less about the debauchery of Bourbon Street and more about rich culture, diverse cuisine and spirited locals—many of whom endured a great disaster—incapable of living anywhere else but New Orleans. 
2015 marked the 10th anniversary of Hurricane Katrina. It was a storm that took more than 1,800 lives and left 80 percent of the city underwater. Many felt that New Orleans didn't have the capability to rebuild and regroup, but this could be a city's ultimate Cinderella story if there ever was one. These days, the restaurant scene is booming with uptown darlings like Shaya—from a newly christened James Beard–award winning chef. Tourism is climbing, and the city is a hotbed for tech companies. In 2013, Forbes named New Orleans the third best city for tech expansion, only behind the hubs of San Jose and San Francisco, and recently ranked New Orleans as the No. 1 "Brainpower City" in the United States. Despite the fact that there's an economic and physical recovery that's unbalanced, New Orleans has come an extraordinarily long way in the past 10 years. 
Essentially, this means it's a terrific time to plan a visit—especially with such splendid winter weather. While everyone else is shivering in winter boots and puffy coats, I urge you to visit this city that we've fallen in love with. Just like Tennessee Williams, it's captured our hearts, but unlike New York or San Francisco, it's warm—literally, possibly figuratively—and just a drive away, making it ideal for your cold-weather getaway. 
Here, 10 reasons to visit New Orleans this winter:



Stop in the Roosevelt Hotel in the heart of New Orleans to get a classic cocktail from the Sazerac Bar. 
1. The Grand Hotels
Step inside downtown's dolled-up hotels during December and tour the festive lobbies like the Windsor Court: bedecked with 10 Colorado blue spruce Christmas trees, lush magnolia wreaths, more than 1,500 feet of garland, a toy train, a gingerbread house and 25,000 white lights. 
Duck in and out of the city's most charming hotels, and warm up with a drink in The Roosevelt's handsome Sazerac Bar before you call it a day. History says that in 1893, apothecary Antoine Peychaud created the classic New Orleans' sip by swirling rye, a sugar cube, Herbsaint and Peychaud's bitters. Order what's said to be the first cocktail—the bar's namesake—and snag a cozy table to take in the murals created by artist Paul Nina.

2. Oyster Season
While most New Orleanians enjoy Gulf oysters year-round, months that end in "R" are the time to celebrate the beloved bivalve. Casamento's Restaurant, an uptown staple since 1919, is known for the coldest oysters in town. This institution closes during summer months, so come fall's cooler temps, expect a line. For those who feel squeamish slurping raw oysters, the flaming hot chargrilled version at Drago's Seafood Restaurant—topped with garlic butter and a blend of Parmesan and Romano cheese—is a fine introduction to the mollusk.
3. A Crisp Magazine Street Stroll
Magazine is a 6-mile street that's chock-full of tiny boutiques, snazzy cafés, quirky shops and art galleries. Wear your comfy shoes and stroll it entirely. Pop in for impossibly chic home goods at Perch and keep an eye out for the resident porch cat. You can find gifts for the true Francophile at Aux Belle Choses. Feel free to take a go-cup. Here in New Orleans, it's perfectly legal—and acceptable—to leisurely stroll the streets with a crisp cup of white wine or an ice-cold beer.


Become part of a holiday tradition and enjoy a Reveillon Dinner at the Creole Cottage at Arnaud's Restaurant. 
4. Reveillon Dinners
A New Orleans tradition, Reveillon Dinner, dates back to the early 19th century when Creoles celebrated the start of Christmas with a large meal upon returning from midnight mass. Today, the tradition has shifted from the home table to some of the city's finest restaurants, like Muriel's Jackson Square and Arnaud's, which create lavish dinners inspired by the old recipes. Luckily for most guests, they often take place at a more civilized hour.
5. Bike Tours
Take advantage of the mild temperatures and the ultra-flat streets of New Orleans. In this city, it's not unusual to find locals pedaling to work in a natty seersucker suit or biking down Magazine Street with a basket and a beverage. Companies like Confederacy of Cruisers offer fantastic food, 9th Ward tours and cocktails tours—each allowing you to soak in colorful neighborhoods around the city.
6. Art Offerings
It's hard to get past the fine food and beverages when dreaming about New Orleans. But the Crescent City is where many artists call home, and the scene—along with a bevy of museums and galleries—provides plenty of cultural stimulation. Prospect New Orleans has attracted the attention of more than 50 artists worldwide, showing at nearly 20 venues from the fall to winter season. The National World War II Museum explores the "Road to Tokyo" exhibit beginning in December. The Southern Food & Beverage Museum plays host to "Modernist Cuisine," and New Orleans Museum of Art (noma.org) exhibits Visions of US: American Art at NOMA until January 24. Save time for a spin around the museum's newly restored sculpture garden at City Park.
7. Fall and Winter Festivals
Rarely a weekend goes by without a festival or two in New Orleans. From Jazz Fest to the Red Dress Run (think grown men jogging in red dresses), New Orleanians love to celebrate. November marked the Oak Street Po-Boy Festival along with Emeril Lagasse Foundation's Boudin, Bourbon & Beer event, while December ushers in Caroling in Jackson Square and the Celebration in the Oaks holiday lights festival.


Willa Jean bakery offers a hefty spread of homemade breads, pastries and desserts.
8. Cozy Desserts
Southerners love their sweets, so save room for dessert. Here's a grand go-to checklist for those with a serious sugar craving: the flaming bananas Foster at the newly re-opened and totally stunning Brennan's, the bread pudding soufflé with warm whiskey cream from Commander's Palace, a piping-hot beignet at Café Du Monde and finally, a warm chocolate pudding with coconut and pecans at Willa Jean.
9. Fancy Uptown Lunches
Hop on the streetcar and head uptown along St. Charles Avenue. The weather is ideal for the non-air-conditioned leisurely ride on the oldest continuously operating streetcar in the world. Take in the warm breeze while you kick back in rich mahogany seats, and take in the exposed light bulbs and brass fittings. Stop at La Petite Grocery for one of the restaurant's fancy burgers—but here, everything on the menu is marvelous. Commander's Palace offers up some of the best fine dining in the city—and a 25-cent martini, to boot. Don't forget to don your dress duds—an ornate hat is never out of place in New Orleans.


Pop into The Spotted Cat music club to hear the smooth sounds of jazz.
10. Music on Frenchmen
Just outside the French Quarter lies Frenchmen Street, where a row of music clubs lines the block. Feel free to wander in and choose whatever sweet sounds tickle your fancy. You can't go wrong with Blue Nile or The Spotted Cat, where you can cut a rug to Kristina Morales & The Bayou Shufflers, who play on Sunday evenings throughout the year.
Ready to Go? 

Getting There
If you're up for a road trip, the scenic drive from the Ozarks to New Orleans runs about 11 hours. Memphis as an easy halfway marker and a great place to stop for a side trip on your way.  
Where to Stay
Located Just four blocks from the French Quarter, the Windsor Court Hotel is a luxurious place to rest your head—261 of the 316 rooms are suites. Inspired by an English manor with antique furniture, crisp Frette linens and Molton Brown products—it's worth the splurge. Here, seek respite with a proper afternoon tea in the hotel's Le Salon or a cocktail at the Polo Lounge.