Reviews
7 Easy Ways to Use Pomegranates
Pretty pomegranate arils are winter's jewel, and they taste lovely with other seasonal ingredients like citrus and nuts. Grab one of these lovely fruits at the grocery store, then get to work making them part of your December diet.
By Katie Pollock Estes
Dec 2015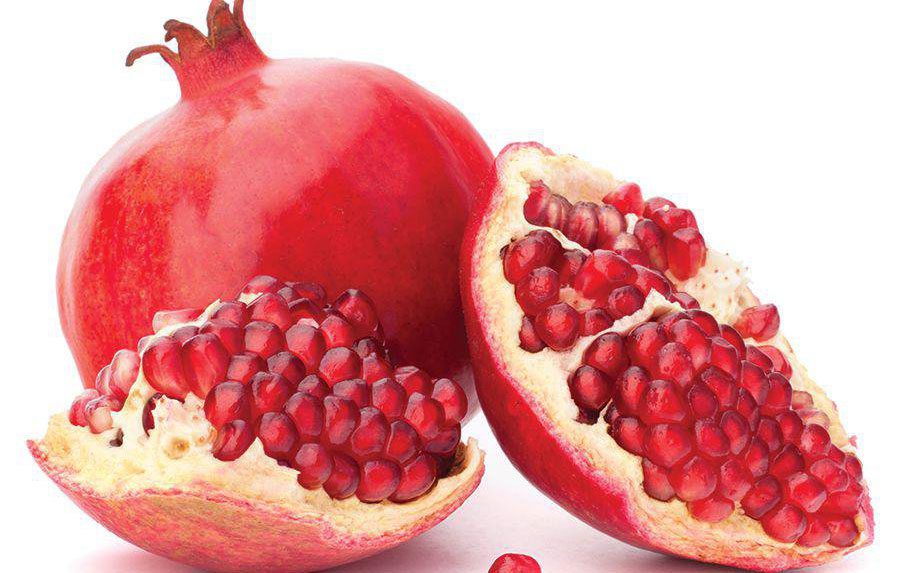 1. Sprinkle pomegranate seeds (also called arils) over a salad of baby kale, bacon crumbles, goat cheese, avocado and pecans with a little balsamic vinegar.
2. Toss some arils into a bowl of plain Greek yogurt along with a bit of shredded toasted coconut.
3. Make flatbread treats. Top naan (you can get it at the grocery store) with olive oil, cheese, wilted arugula, pomegranate seeds and crushed pistachios. Drizzle with a mixture of honey and crushed red pepper flakes after you pull it from the oven.
4. Slice sweet potatoes into ¾-inch rings, and arrange them in a casserole dish. Then drizzle butter over the potatoes and top with a sprinkling of cinnamon and brown sugar, plenty of pomegranate seeds and a handful of chopped walnuts. Bake at 350°F for 30 minutes and serve hot, sweet and steamy!
5. Whip up a wintry sangria with red wine, something fizzy, a bit of brandy, pomegranate arils, apples, orange slices and cooked fresh cranberries. Sweeten to taste.
6. Ever had roasted Brussels sprouts with cranberries? You can do the exact same thing with pomegranates instead. Use a little citrus juice when you roast the sprouts, then toss in the arils at the end. Adding bacon can only possibly make it better.
7. A great use for pomegranate juice: Popsicles! Give them a wintry twist by steeping the juice with orange peels, rosemary sprigs, cinnamon sticks, whole cloves and sugar to taste. Scoop out the hard ingredients before you pour the mixture into its molds. It's like a mulled wine pop.