Dishes
Hangover Sandwich at MO' BEEF
Plus six other things that passed the test of our taste buds.
By The Editors
Dec 2015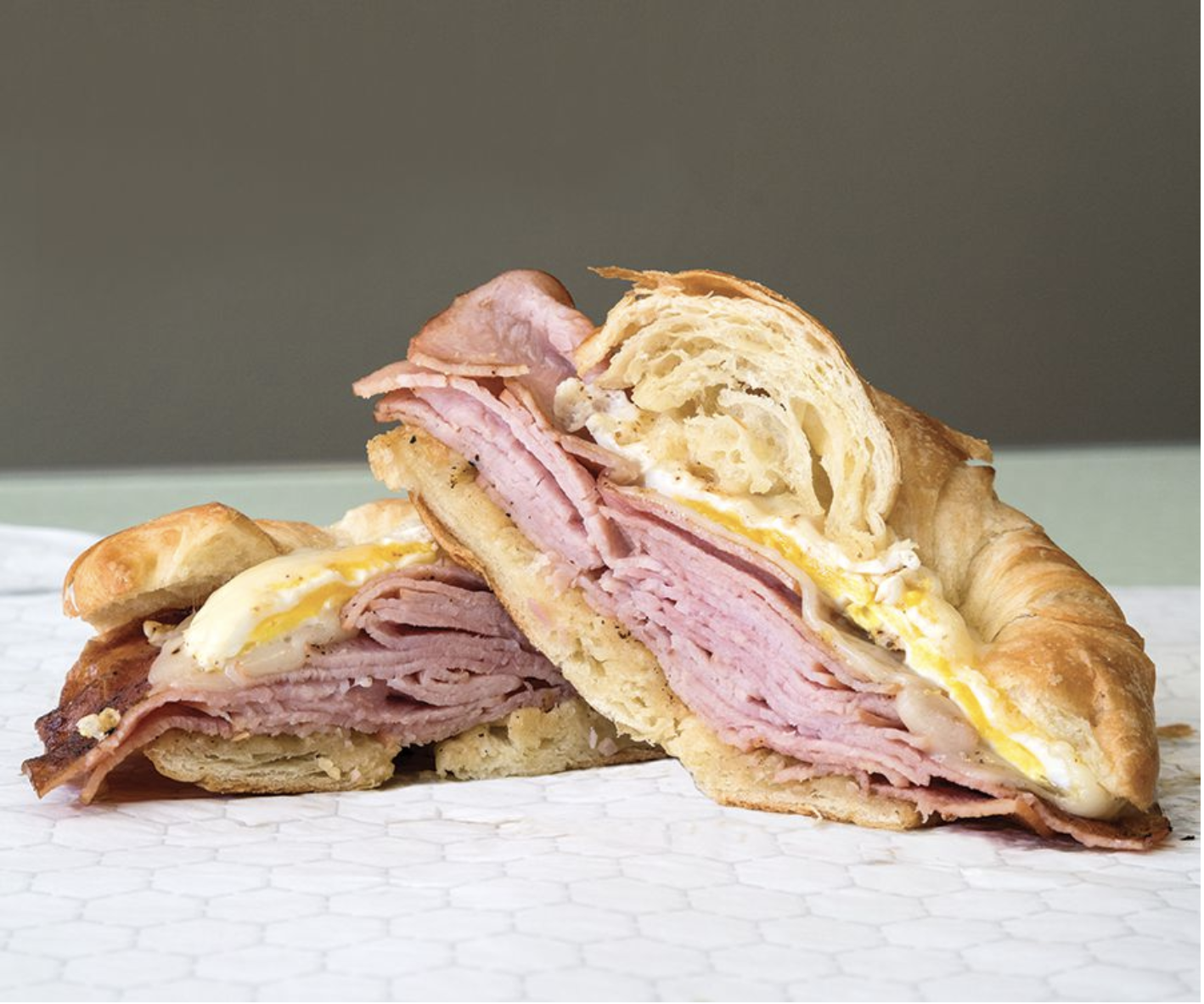 1. The Hangover Sandwich at MO' BEEF (405 W. Walnut St., Springfield, 417-771-5111) is so good it will almost make the day after a rough night out bearable. A croissant is loaded with shaved ham, a fried egg and melty provolone cheese. 
2. If you haven't already tried the balsamic rosemary salad dressing from Mama Jean's (1110 E Republic St., Springfield, 417-881-5326; 3530 E. Sunshine St., 417- 429-1800) run, don't walk, to a Mama Jean's salad bar near you.
3. We're crazy about the Turning Japanese hot dog from Instant Karma Gourmet Hot Dog (527 S. Main St., Joplin, 417-206-3647). A bacon-wrapped angus beef hot dog is topped with sauteed pineapple, green onions and house teriyaki sauce. Yum!
4. For a delicious twist on the classic Caesar salad, try the Fall Sheri from Metropolitan Grill (2931 E. Battlefield, Springfield, 417-889-4951).  Mission fig sausage, sriracha deviled egg and cola croutons kick this salad up a couple notches. 
5. The traditional margarita from Maria's Mexican Restaurant (406 South Ave., Springfield, 417-831-9339)  is made with Espolon tequila, Gran Gala orange liqueur and fresh lime juice. And it is tasty. Just pace yourself, or you'll end up needing a Hangover Sandwich the next day. 
6. When you need a break from cashew chicken, mix things up with an order of orange chicken from CreAsian (501 W. Chestnut Expy., Springfield, 417-865-8899). What the dish lacks in nutrition, it more than makes up for in flavor. 
7. On a cold winter's day we crave the slow-roasted lamb shank from Osage Restaurant (150 Top of the Rock Rd., Ridgedale, 417-335-2777) at Top of the Rock. It's served with braised leeks, celery root cream, dates, toasted hazelnuts and pickled red cabbage.