Life
Best Winter Ever in 417-Land
46 glorious ways to embrace the chill and fall in love with the season, like adventurous outdoor excursions and frosty family outings or cozy indoor activities.
By Stephanie Towne Benoit
Dec 2016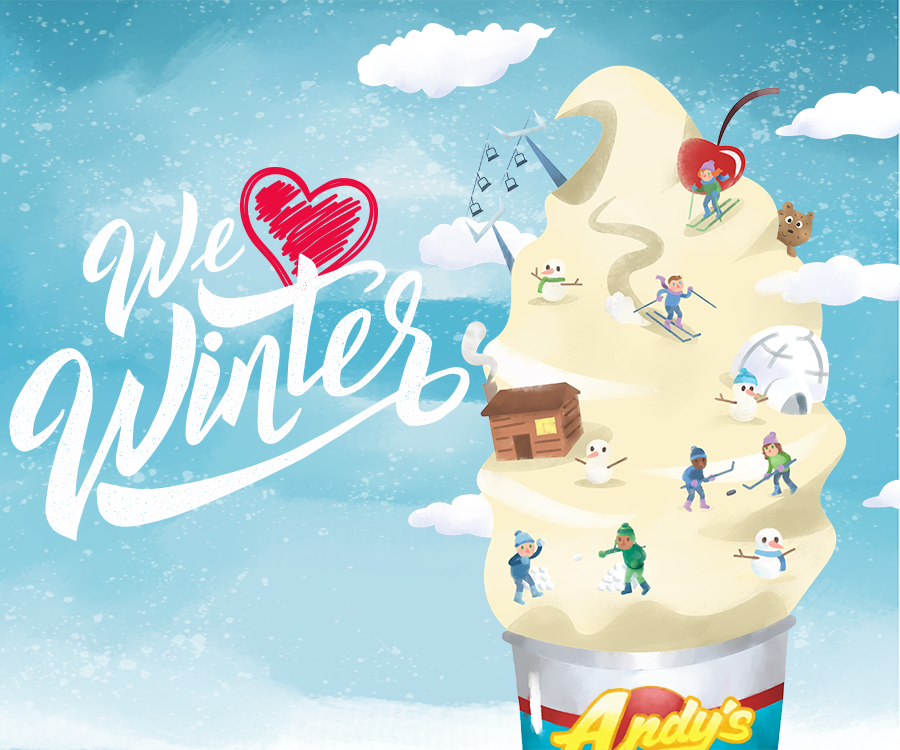 Winter's got it tough coming on the heels of autumn, whose arrival is celebrated with frenzied, pumpkin-spice-latte-fueled enthusiasm. By comparison, many greet winter with a grimace and transform into seasonal Scrooges when December rolls around. But we think it's about time winter gets some love. That's why we rounded up 46 glorious ways to embrace the chill and fall in love with the season, like adventurous outdoor excursions and frosty family outings or cozy indoor activities and Christmassy fun galore. So rather than hibernating till springtime, join us this year in reveling in all that winter has to offer. Who knows, you might even find that winter is the most wonderful time of the year in 417-land. 
1. Scan the skies for awe-inspiring eagles 
Join eagle-eyed nature lovers flocking to Ozarks waterways to spy the bald eagles that migrate to Missouri during the winter. (As many as 2,901 of the magnificent raptors were counted in the state one year!) For a great opportunity to marvel at the symbolic brown-and-white birds, head to Lake Springfield and the Springfield Conservation Nature Center for the Missouri Department of Conservation's Eagle Days, which are hosted locally with the Springfield-Greene County Park Board and Dickerson Park Zoo. Spy eagles with spotting scopes at the Lake Springfield Boathouse or head to the nature center to get up close and personal with a bald eagle from the zoo and listen to talks about the birds of prey.


Catch the wintry landscape from atop the Ferris Wheel from Chicago's Navy Pier, which now resides in Branson. Photos courtesy The Track Family Fun Parks.


2. Take In the winter landscape from new heights
Go for a spin on the towering Branson Ferris Wheel, which debuted this summer at The Track Family Fun Parks (3345 W. 76 Country Blvd., Branson, 417-334-1612, bransontracks.com) after relocating from Chicago's Navy Pier. After riding the attraction (hours vary by day; check the website for availability), stick around for Electrify, a nightly show when the more than 144,000 LED lights affixed to the wheel illuminate the sky with an array of colors and animations. 


3. Get your game on 
As for your kiddos going stir crazy this winter, it's probably not a matter of if, but when. To preempt cabin fever or to treat it once it sets in, make your way to 1984 (408 S. Jefferson Ave, Springfield, 417-831-3665, 1984arcade.com) and hang out with your little ones in the '80s-themed arcade where they can play more than 80 throwback games like Tron and Galaga. There's also a collection of nearly 20 pinball machines. If you've got a competitive bunch, time your visit with one of 1984's monthly pinball tournaments.  


4. Discover something new at the Springfield Art Museum 
Get to the art of the matter at the Springfield Art Museum (1111 E Brookside Dr., Springfield, 417-837-5700, sgfmuseum.org). Check out the new Wood-Fired Kiln: A Catalyst for Collaboration exhibit displaying intriguing ceramics by seven artists including Missouri State professor Keith Ekstam and noted international artist Priscilla Mouritzen. Plus, look for a dozen pieces from the permanent collection, like James Lavadour's large-scale lithographs, which are on view in the museum's Musgrave Wing.


5. Make your home smell amazing 
There's no place like home for the holidays, so make yours especially cheery with DIY stovetop potpourri. Start by slicing up an orange and adding it to a saucepan. Sprinkle in a tablespoon of cloves, a few cinnamon sticks, a teaspoon of nutmeg and a handful of cranberries. Fill the saucepan with water and simmer the mixture to fill your house with a delicious, festive aroma. For a relaxing scent to soothe your senses and calm your nerves after a busy day, try a combo of sliced lemons, a tablespoon of vanilla and a few sprigs of rosemary.
 
6. Combat the winter blues by laughing yourself silly
With visiting relatives, clamoring kids and crazy schedules, the holidays can be more stressful than celebratory. Unwind with a comedy show at Blue Room Comedy Club (541 E. Saint Louis St., Springfield, 417-866-4319, 417comedy.com) like the special homecoming show on December 23 featuring homegrown comedians who've made it big in major cities. You can also laugh it up at the weekly shows on Fridays and Saturdays at Springfield Improv (308 South Ave., Springfield, 417-872-2658, springfieldimprov.com) like No Strings Attached, which incorporates puppets, and Use Your Words, which features skits based on books the audience brings (both shows are held on the third Friday of every month). For a mix of interviews, music and funny sketches, check out a live taping of The Mystery Hour (themysteryhour.com). Don't sweat it if you missed a taping: You can catch the show later on FOX 5 in Springfield and FOX 14 in Joplin.


7. Indulge with bean-to-bar chocolate
Satiate your sweet tooth and your culinary curiosity at Askinosie Chocolate (514 E. Commercial St., Springfield, 417-862-9900, askinosie.com). You can find out how this favorite of Bon Appétit, The Atlantic and others makes its single-origin chocolate in weekly factory tours (Tuesdays at 3:30 all year; Saturdays at 2 p.m. through December 24), during which you'll taste samples and learn about their production process and lauded fair-trade sourcing. The tour concludes with a chance to peruse the shop; be sure to pick up a canister of their cocoa powder so you can whip up a mug of rich, soul-warming hot chocolate at home. 
 
8. Sneak away for a sumptuous spa day 
Retreat from the frenzy of the holiday season and indulge with these luxe 417-land spa treatments. 
Be enveloped in warmth and nourishment with the detoxing Marine Botanical Refining Wrap at Grove Spa (multiple locations, 417-881-8887, grovespa.com). It uses a seaweed solution, green algae and beneficial ingredients to refine and firm skin. 
Indulge with the fragrant Hot Cocoa Massage at the Cedar Creek Spa at Big Cedar (190 Top of the Rock Rd., Ridgedale, 800-225-6343, bigcedar.com) featuring cocoa butter, sweet almond oil, vitamin E and more. Plus, each treatment room has a fireplace for extra cozy comfort. 
Exfoliate a winter-ravaged complexion with a relaxing, rejuvenating Intraceuticals Rejuvenation Infusion oxygen facial at Lavaré Day Spa (1460 E. Cherry St., Suite B, Springfield, 417-576-6049, lavarespa.com).
The rich, hydrating Terra Vital Mud Wrap from Acacia Spa (4058 S. Lone Pine Ave., Springfield, 417-823-8318, acacia-spa.com) detoxes and remineralizes skin while cocooning you in warmth. The treatment also includes complimentary access to Acacia's infrared sauna, eucalyptus steam shower and more. 
Relax tight muscles with a Bamboo Fusion Massage from Nu Essence Spa (1319 E. Republic Rd., Springfield, 417-890-7378, nuessencespa.com). Like a hot stone massage, this massage soothes muscles but with warm bamboo shoots and rattan tools.  
Luxuriate with the Red Wine Massage at Spa Chateau (415 North State Highway 265, Branson, 417-243-1700, spachateau.com), which uses a warm, hydrating red wine massage oil that gives off the sweet, rich scent of vino. 


9. Get smart at the Discovery Center
A little knowledge is a delightful thing at Discovery Center of Springfield (438 E. Saint Louis St., Springfield, 417-862-9910, discoverycenter.org). Bring the family for parent-child workshops, themed crafts and activities about the science of motion.


10. Jump for joy 
Want to help your kids burn off excess energy? They can jump up, jump up and get down at Sky Zone Trampoline Park (2765 S. Kansas Expy., Springfield, 417-771-3883, skyzone.com). The nearly 20,000-square-foot indoor trampoline park offers open jump times with access to fun features like trampoline dodgeball and Sky Slam basketball. There's also a special time where little ones ages 5 and younger can bounce away, as well as high-energy GLOW nights, where lasers and black lights illuminate the darkened space. 


11. Work your way through local breweries' winter beers 
It's beginning to look a lot like Christmas, which means that local breweries are bringing out their winter brews like coffee-laced stouts and hop-heavy IPAs. 
Black IPA 
Mother's Brewing Company
Try it because: This crisp West Coast–style IPA finishes dry and has intense piney, citrusy flavors.  
Hot Date Ale
Piney River Brewing Co.
Try it because: Chipotle peppers give this amber beer a smoky finish, while Date Lady date syrup gives a subtle fruity flavor. 
Raise a Ruckus 
Piney River Brewing Co.
Try it because: As an imperial stout, this dark beer is finished with vanilla beans and Brick & Mortar Coffee, providing a rich aroma.
Mudhouse Stout
Springfield Brewing Company
Try it because: Featuring an earthy spiciness, this rich, roasty stout is made with Sumatran coffee beans from Mudhouse Coffee.
Winter Grind
Mother's Brewing Company
Try it because: A traditional English dry stout, this beer is flavored with local beans from Mudhouse Coffee.
Coconut Rye Porter
White River Brewing Company
Try it because: A semi-dark beer made with roasted coconut flakes, this porter has a subtle sweetness that's balanced by rye.
Shadow Rock Stout
White River Brewing Company
Try it because: Hints of coffee and chocolate permeate this heavy, dry stout. 


12. Slide down hillsides
Looking for an alpine adventure but don't want to trek all the way to the Rockies? Take a quick trip to Kansas City or St. Louis for a ski day at one of the two resorts operating in Missouri, which, thanks to major snowmaking systems, typically open in December. Located about 29 miles west of St. Louis, Hidden Valley (17409 Hidden Valley Drive, Eureka, 636-938-5373, hiddenvalleyski.com) boasts 60 acres of skiable terrain over two peaks, as well as the Polar Plunge Tubing Area. There's also Snow Creek (1 Snow Creek Drive, Weston, 816-640-2200, skisnowcreek.com), about 34 miles north of Kansas City. Snow Creek offers terrain for a variety of skill levels and a tubing area with 700-foot-long lanes, a bonfire pit and more. Both resorts also house terrain parks with jumps, rails and other features for the more extreme set, plus equipment rentals and ski and snowboarding lessons, whether you're starting at square one or just want to brush up on your technique. 


13. Channel your inner Michelle Kwan 
Lace up your blades of glory and head to Mediacom Ice Park (635 E Trafficway St., Springfield, 417-866-7444, parkboard.org), home to two NHL-sized ice rinks once frequented by Olympian Gracie Gold. (The open skating schedule varies; check times online.) You can also perfect your triple lutz at the outdoor ice skating rink at Big Cedar Lodge (bigcedar.com). Featuring synthetic ice making it skateable in all temps, the rink is open every evening through the first week of January from 4 to 8 p.m. as well as from 11 a.m. to 3 p.m. Friday through Sunday. If you need a break from skating, pop over to Toasty's, an Airstream trailer selling cocoa and goodies.


14. Make a splash with winter trout fishing 
Fall hook, line and sinker for winter trout fishing during the catch-and-release season at Bennett Spring State Park (26250 Highway 64A, Lebanon, 417-532-4338, mostateparks.com) and Roaring River State Park (12716 Farm Rd. 2239, Cassville, 417-847-2539, mostateparks.com). A wintertime tradition for many anglers, the trout catch-and-release season runs through February 13 and allows fishing at these spots Friday through Monday from 8 a.m. to 4 p.m. 
For those that don't know a rod from a reel, head to the spring-fed waters of Rockbridge Rainbow Trout & Game Ranch (4297 County Rd. 142, Rockbridge, 417-679-3619, rockbridgemo.com) and reserve a full or half day of hands-on fishing instruction. Whether you do catch-and-release or catch-and-keep trout fishing, the resort's guides provide pointers and help you get your technique up to speed. Be sure to stop by the gift shop at the end of the day to pick up a few packages of their famous smoked trout. 
Winter is a great time to fish Lake Taneycomo, the chilly waters of which are stocked by the Missouri Department of Conservation with more than 700,000 trout annually. One great spot along the lake to cast a line is Lilleys' Landing Resort & Marina (367 River Lane, Branson, 417-334-6380, lilleyslanding.com). Fishing is free from the dock here (just check in at the office before you get started), and boat rentals are available for half- and full-day excursions. There's also a tackle shop where you can get geared up and arrange an outing with pro guides.  


15. Huddle around a bonfire for a cozy date night 
Looking for a fun, creative outing with your sweetie? Head to Rutledge-Wilson Farm Park (3825 W. Farm Rd. 146, Springfield, 417-837-5949, parkboard.org) and reserve one of the bonfire areas there. Staff members get the fire started as well as add wood as needed. You can also use the farm's roasting sticks, so be sure to bring s'mores-making goodies. It's $40 per hour and a two-hour minimum to rent the bonfire pits, with additional fees after hours, which are 9 a.m. to 5 p.m., Tuesday through Sunday. 


16. Experience the mountains without the snow
Satisfy your itch for adventure without leaving town at Zenith Climbing Center (3534 E. Sunshine St., Suite 3, Springfield, 417-986-3869, zenithclimbing.com). Go up, up and away scaling the climbing walls filling the 12,644-square-foot facility, which is also equipped with a yoga studio and gear shop. If the thought of leaving the ground is intimidating, try the Climbing 101 class, in which ages 14 and up get an in-depth introduction to the sport. You and your youngsters can also join one of Zenith's climbing leagues for more coaching and camaraderie. 


17. Go walking in a winter wonderland 
Venture out to these Springfield parks after a snow flurry to find wondrous wintry scenes. 
Wander the 113-acre Springfield Botanical Gardens at Nathanael Greene/Close Memorial Park to admire themed areas that look lovely dusted with white, like the dwarf conifer and ornamental grass gardens. 
It's tough to beat Phelps Grove Park, one of Springfield's oldest parks, after it snows. Dotted with towering mature trees, this picturesque park is lovely around Christmas when you can marvel at surrounding homes' festive decorations or explore sculptures at the neighboring Springfield Art Museum. 
The three miles of trails at the Springfield Nature Conservation Center are just as pretty in winter. Find the Fox Bluff Trail, which has a bench with a view of Lake Springfield that's more visible when the trees are bare.


18. Shop for fancy teas to warm you up at home 
Fire up the kettle and thaw chilly fingers with a steaming mug of fragrant tea from Chabom Teas + Spices (209 E. Commercial  St., Springfield, 417-719-4311, chabomteaspice.com). Try a festively flavored cinnamon-orange tea or recover from a hefty holiday feast with a detox tea made from organic ingredients like ginger and peppermint. While you're there, keep your eyes peeled for fun gifts like the popular ingenuiTEA pot that strains tea and releases it into your cup from a bottom spout.


19. Walk on the wild side 
Even when the weather turns frosty, there are still plenty of fascinating creatures to see at the Dickerson Park Zoo (3043 N. Fort Ave., Springfield, 417-864-1800, dickersonparkzoo.org). So gather your kiddos and slither on over to the Diversity of Life building, which is kept at a comfortable 70 degrees year-round for the dozens of frogs, lizards, snakes and other cold-blooded critters and amphibians that live there. Be sure to visit Beatrice, the nearly 15-foot-long Burmese python, as well as other intriguing creatures like the endangered African pancake tortoises and colorful dart frogs. Winter hours, which run through March, are 10 a.m. to 4 p.m. daily. 


20. Marvel at natural ice sculptures

Waterfalls are magnificent throughout the year, but they display a distinct beauty when temperatures plunge and they crystallize into fascinating frosty shapes. Head to these three spots when you want to go chasing frozen waterfalls. 


Hemmed-in Hollow Falls
Getting there: The Hemmed–In Hollow Trail (a relatively challenging, steep trek) in the Upper District of the Buffalo National River
What you'll see: Ice builds up where the waterfall splashes, creating pretty stalactite-like spikes.


Glory Hole Waterfall
Getting there: A path whose trailhead is located near Highway 16/21 about 12 miles west of Deer, Arkansas 
What you'll see: This awe-inspiring waterfall in the Dismal Creek Special Interest Area develops into an icy formation where the creek trickles through a cavity in the rock above. 
 
Long Creek Falls
Getting there: From the Hercules Glades Wilderness Area's Tower Trailhead, access the Long Creek Trail, which leads to the falls. 
What you'll see: When temperatures drop, icy sheets develop along the rocky ledges that the water tumbles over. 


21. Beat winter blues
For some, winter is the hap-happiest season of all. But for others—an estimated 10 million Americans—winter's cold weather, cloudy skies and shorter days lead to a type of depression known as Seasonal Affective Disorder, or SAD. "It's a type of depression that's related to seasonal changes," says Pam Stoelzel, a licensed professional counselor at CoxHealth.
Although SAD can occur at other times of the year, it tends to coincide with winter and is more common in northern regions, leading many to believe that it is linked to decreased sunlight, as well as the increased time spent isolated and cooped up indoors. That lack of light might also alter the body's sleeping cycle and internal clock, causing imbalanced levels of serotonin, dopamine and other neurotransmitters and leading to symptoms like decreased energy, fatigue, irritability and difficulty concentrating. 
The good news is that you don't have to wait until warm weather returns to beat the winter doldrums. If you think you might be experiencing SAD, see your doctor to determine if it is indeed causing your symptoms and whether treatments such as medication or therapy are necessary. 
A mild case of the winter blues can be addressed by embracing the self-care activities that shorter days and gloomy weather inhibit. "Often we feel like we don't want to get out—we're tired, and it's yucky outside—but one of the best things we can do is exercise," Stoelzel says. Try bundling up and taking a brisk walk around the neighborhood. Or if the weather is intemperate, an at-home yoga routine or exercise video can make an impact. 
You can also improve your mood by spending quality time with friends and family, keeping your mind active and refocusing your attention outward. For example, Stoelzel recommends keeping a gratitude journal to ruminate on what you are thankful for. You can also take steps to get involved with the community by giving back, which Stoelzel says can be very beneficial. "Often I feel like it's a gift we give ourselves, so that's a really good thing to do," she says. 


22. Snuggle with your sweetie on a winter camping trip 
Imagine huddling by the campfire, snoozing in a snug tent and waking the next day to a dusting of snow. What could be more magical? 

Intimidated by the prospect? The good news is that winter camping isn't only for Bear Grylls–level outdoor enthusiasts. With the right gear, it's surprisingly doable. According to Aaron Mihalevich of Ozark Adventures (1111 E. Republic Rd., Suite 140, Springfield, 417-889-6633, ozarkadventures.com), a three-season tent and sleeping bag in the 15-to-20-degree range should be sufficient for a 417-land winter. Bring a good sleeping pad for insulation from the cold ground and dress in multiple layers in fabrics like wool and quick-drying synthetics. 
Once you're geared up, select a spot for a weekend adventure like the Redding Recreation Area campground (861 Cass Oark Rd., Ozark, Arkansas, 479-754-2864, fs.usda.gov), which is right beside the Wild and Scenic Mulberry River, or the Haw Creek Falls Recreation Area campground (479-284-3150, fs.usda.gov), which is situated about 12 miles west of Pelsor, Arkansas, and boasts a small mountain stream with lovely falls nearby. (Note: This recreation area closes after the third week of December but reopens the third week of March.) 
If winter camping still sounds too chilly, enjoy the great outdoors but sleep in cozy comfort by renting one of the weather-tight yurts at Pomme de Terre State Park's Pittsburg Campground (877-422-6766, mostateparks.com). Available year-round, the circular structures are equipped with amenities like futons and a heater to keep you comfy. 


23. Go with the flow
Baby it's cold outside, but you and your family can still enjoy a day of poolside fun away from the wintry weather at Splash Country Waterpark at Grand Country (1945 W. 76 Country Boulevard Branson, 888-505-4096, grandcountry.com). Drift along in Prospects Bend, a 250-foot-long river, while your little ones frolic in Grand's Fort, a massive three-level treehouse with waterslides, a tipping water bucket and other interactive features.


24. Admire the final frontier 
Winter can be a stellar time to see galaxies far, far away because cold high-pressure air masses often develop and clear away clouds, says Robert Patterson, Missouri State University professor of physics and astronomy and director of MSU's Baker Observatory. Bundle up and venture out in the dark of night to see fascinating features in the cosmos like the Quadrantids meteor shower, which will be visible January 3 and 4, and the dramatic Orion constellation, which is brightly visible to the southeast in December and January after 9 p.m.


25. Binge with us
There's no better way to spend a cozy snow day than to cuddle up on the couch for a Netflix binge. Not sure what to stream? These shows kept our staffers glued to the screen.

Logan Swope, Event Coordinator 
"Friday Night Lights is a feel-good show, and you fall in love with the characters (#TeamRiggins). Also, try The Walking Dead. Nothing gets your blood pumping on a chilly day like a bunch of zombie slayers. The characters are so different, so you really start to pick favorites and want to see them through to the end."
Maggie Sholes, Creative Coordinator 
"American Horror Story is suspenseful and scary, and every season is different so you don't get bored. I also love Twin Peaks. It's a classic! It puts a quirky twist on the murder-mystery genre, and the soundtrack is crazy good." 
Adrienne Donica, Biz 417 Editor 
"Madam Secretary is a great show. The first two seasons are on Netflix (the third started this fall), and it's great for people who have already made their way through Scandal and House of Cards and are looking for another political show. An added benefit is that it's not quite as over-the-top as the other two."
Alex Solomon, Creative Coordinator 
"Stranger Things is a fun mix of mystery and sci-fi, which makes it a great show to watch. Another one is Sons of Anarchy. The character development on this show is what I love most about it. It's a blast to watch!"
Dayle Duggins, Digital Director 
"Game of Thrones is the perfect winter binge show because it's entirely based around the idea that 'winter is coming.' I'm obsessed with its fantastical nature, its eccentric characters who you learn to love or hate and its production value. Season seven is going to be intense."


26. Tour the frosty forest 
On the rare day that enough snow has fallen and the weather is cold enough, intrepid adventurers have been known to strap on cross-country skis and try gliding on the Frisco Highline Trail (friscohighlinetrail.org) stretching from Springfield to Bolivar. Want to attempt the excursion but lack equipment? The pros at The Ski Shack (5539 S. Campbell Ave., Springfield, 417-882-8480, theskishack.com) can help you order cross-country gear. You can also go thumpity thump thump over the hills of snow on snowshoes, which you can order through Ozark Adventures (1111 E. Republic Rd., Ste. 140, Springfield, 417-889-6633, ozarkadventures.com). 


27. Scream for snow ice cream 
There is a silver lining to a snowstorm: snow ice cream. Surprisingly simple and definitely delicious, this frozen dessert was a special childhood treat for Robert Stricklin, executive chef of The Keeter Center at College of the Ozarks and assistant professor of culinary arts. Try his simple recipe for creating a tasty, wintry indulgence.
Ingredients
8 to 12 cups fresh fallen snow 
1 can of sweetened condensed milk
1 teaspoon vanilla
To prepare 
Scoop half of the snow into a large mixing bowl. Add the vanilla. Drizzle in sweetened condensed milk as you use a wooden spoon or rubber spatula to gently fold the mixture. The condensed milk will slowly freeze as it's incorporated into the cold snow, thus thickening the mixture. Fold in the remaining half of snow. If desired, mix in fun toppings like chocolate chips, chopped nuts or dried fruit. If the ice cream is too runny, add more snow. 


28. Play your heart out 
Competition is heating up in 417-land, so escape the cold with one of the friendly leagues and tournaments taking place around town. 


Play ball—pinball that is—in the Queen City Pinball league at Meta-Games Unlimited (3309 E. Sunshine St., Suite A, Springfield, 417-881-9390, mguinc.com). The winter league starts December 6. Don't worry if you're a newbie: the league is structured so that you'll compete against those with equivalent skill. 
Chip in five bucks to compete in the casual Skee–Ball tournament held at 7 p.m. on the first Monday of each month at 417 Taphouse (431 S. Jefferson Ave., Suite 160, Springfield, 417-942-0958, 417tap.com). Brush up on your skills beforehand and unwind with discounted beer and snacks during happy hour from 3 p.m. to 6 p.m.
Sip on vino while you play ball in the Grapes to Gutters bowling league at Andy B's Restaurant & Entertainment (1127 E. Battlefield Rd., Springfield, 417-883-1234, andybspringfield.com). If that's not how you roll, there's the 8 for 8 beginners league where you get instruction to help you up your game and a cool custom bowling ball. Andy B's winter bowling leagues begin in early January. 


29. Stretch your legs with a hike
Hit the trails this winter for ample views unveiled by the lack of foliage. Plus, you can enjoy these hikes without contending with bugs or crowds. Grab your mittens and gloves, lace up your hiking boots, grab a walking stick and walk these ways this season. 


Hercules Glades Wilderness Area 
Home to miles of gorgeous trails, this wilderness area in the Mark Twain National Forest is deservedly famous for its dramatic scenes of forest, grasslands and rocky hills. A particular gem is the trail to Coy Bald, which affords expansive views that are even more dramatic when the trees are bare.
 
Busiek State Forest and Wildlife Area 
You don't have to head far from Springfield to find awesome views worth leaving your home's cozy confines. Enter this 2,700-acre wildlife area from the southeast entrance (accessible from Highway 65 via Highway A) and head to the Silver Trail. This hilly climb definitely gets your heart pumping, but you're rewarded with sprawling vistas. 


Ozark Highlands Trail 
Winter is actually an ideal time to trek Arkansas' famous Ozark Highlands Trail (ozarkhighlandstrail.com), says Mike LeMaster, the Ozark Highlands Trail Association's hike coordinator and past president. That's because winter's chill preserves the maintenance the group does in the fall to trim back foliage. For a roughly two-day excursion, LeMaster recommends starting off at Lake Fort Smith State Park. Follow the trail about 18 miles to White Rock Mountain, where you can take in far-reaching vistas.


30. Make a great escape

If the weather's too crummy for outdoor activities, convene a group and head to one of the escape rooms popping up across 417-land, where you'll solve riddles, find clues and get creative as you participate in an exciting, competitive race against the clock.

417 Escape Artist
2147 W.  Republic Rd., Springfield, 417-887-8816, 417escapeartist.com
Coolest Room: Based on local folklore, The Ozark Howler takes place in a darkened room set up like a campsite. 
Clue Pursuit
1701 S. Campbell Ave., Springfield, 417-268-9668, cluepursuitlive.com
Coolest Room: Discover an artifact hidden in the Indiana Jones–inspired Warehouse of Jack Travis. 
Cryptex Branson
1819 W. Highway 76, Suite H, Branson, 417-320-6263, cryptexbranson.com
Coolest Room: Avert disaster and solve a puzzle in the out-of-this-world Space Travel room. 
The Escape Branson
203 S. Commercial St., Branson, 417-334-6620, theescapebranson.com
Coolest Room: Figure out what drove an alchemist mad and try to escape from his study in the Four Brothers room. 
Escape Code
4560 Gretna Rd., Branson, 417-365-7999, escapecode.tv
Coolest Room: Blindfolded and handcuffed participants race to escape the clutches of a sinister, mysterious figure in the Revenge room.
Escape Joplin
1710 E. 32nd St., Joplin, 417-319-4737, escapejoplin.com
Coolest Room: Ahoy, mateys! Enter Queen Anne's Revenge for a pirate-themed mystery. 
Race 2 Xcape
4560 S. Campbell Ave., Suite L128, Springfield, 417-719-4127, race2xcape.com
Coolest Room: In the black light–illuminated Black Out room, race to find a priceless photo taken by a photographer who has gone missing. 
Springfield Escape Room
3554 S. Campbell Ave., Springfield, 417-983-8304, springfieldescaperoom.com
Coolest Room: Dare to enter the spooky, vampire-themed LiCastro's Lair.


31. Find one-of-a-kind gifts for your loved ones
Turn Christmas shopping into a fun adventure when you spend the day looking for vintage treasures at 417-land antique shops.


Billed as Missouri's largest antique mall, Relics Antique Mall (2015 W. Battlefield Rd., Springfield, 417-885-0007, relicsantiquemall.com) is just the spot to while away the afternoon. Stop by December 2 and 3 for Relic's Kringle Holiday Gift Market, where you'll find jewelry, Amish jellies and goodies galore. 
Peruse more than 11,000 square feet of collectibles, furniture, housewares and antiques at Pickers Antique Mall (451 N. 20th St., Ozark, 417-581-0155). There's also a huge selection of Christmas decor, including ornate German glass ornaments from the 1800s. 
Home to nearly 200 booths chock-full of finds like fine European antiques, Urban Market (1315 E. Trafficway St., Springfield, 417-831-5588) is a go-to spot for unique gifts. If you haven't gotten around to putting up your tree, pick one from their selection of hundreds of festive artificial options.


32. Go to new heights 
Things are looking up at Branson Zipline Canopy Tours at Wolfe Creek Preserve (2339 Highway 65, Walnut Shade, 800-712-4654, bransonzipline.com). Open through December 31, the park is ripe for exploration in winter because the bare trees open up wide views of the surrounding hills. Try the Ozarks Xplorer Zipline Canopy Tour, which boasts seven zip lines, 10 sky bridges and a cheery rest area beside a bonfire where you can thaw out and sip hot cocoa or apple cider.


33. Have a ball
When your family is itching for an outing, hop in the car and head to a 417-land entertainment complex for activities and attractions to keep your brood amused for hours. Get bowled over by the offerings at Andy B's Restaurant & Entertainment (1127 E. Battlefield Rd., Springfield, 417-883-1234, andybspringfield.com), like underground laser tag, unique arcade games and a full-service restaurant. Of course there's also bowling; reserve a lane in the luxury VIB area featuring cool LED lighting, high-definition jumbo screens, plush seating and more for "very important bowlers."
It's all fun and games at Springfield's Incredible Pizza Company (2522 S. Campbell Ave., Springfield, 417-887-3030, springfieldincrediblepizza.com). Kids can bounce away extra energy in the Spring Town trampoline park, twirl on the topsy-turvy new Lost in Space ride, cruise in speedy indoor go-karts, play laser tag and more. 


34. Warm up with a smokin' dish 
Feel the heat with one of these toasty, on-fire dishes coming in hot from local restaurants. 


The heat is on at Kai (306 S. Campbell Ave., Springfield 417-832-0077, kaiafterdark.com). Try the trademark Hot Rocks appetizer featuring sizzling-hot lava stones on which you cook thin slices of beef (try upgrading to top-notch wagyu beef). It comes with Kai's signature Hot Rocks sauce, a Korean barbecue-style concoction.  
Haruno Sushi Bar and Grill (3044 S. Fremont Ave., Springfield, 417-887-0077, harunosushi.com) smokes the competition with its signature, smoldering Oh My God maki roll. Featuring shrimp tempura, crab, creamy avocado, spicy mayo and Sriracha, this rockin' roll is lit on fire before it's served.   
Take matters into your own hands at Coulee's Bar & Grill (5378 State Highway 265, Branson, 417-320-6029, couleesbarandgrill.com), where you can pick a protein and cook it tableside on a 650-degree hot rock. A heads up: this hot spot closes for six weeks starting in January, so plan accordingly.


35. Build the coolest snowman on the block 
A top-notch snowman requires more than a corncob pipe, a button nose and two eyes made out of coal. Employ these tips to make your family's man in white the envy of the neighborhood. 


1. It's all about location, location, location. Choose one that's flat and shady so poor Frosty stays stable and doesn't melt.
2. Use dense, heavy snow that's on the wetter side, which you can create by spritzing a little water onto snow that's too fluffy and dry. 
3. For structural integrity, stick with a bottom-heavy shape. And if attempting a classic three-tier snowman, flatten the snowballs where they stack together.
4. Bring your creation to life and give it personality with pine cones, pebbles, old clothing, food coloring and more. But beware: Using items like fruit to decorate might draw unwanted attention from birds and critters. 


36. Cozy up beside a crackling fire
With Jack Frost nipping at your nose, what better way to ward off cold temps than snuggling up to a roaring fireplace? Head to one of these 417-land spots when you want to feel the heat.

Take a break from holiday shopping and collapse into the comfy chairs and sofas surrounding the grand fireplace in the lobby at Bass Pro Shops (1935 S. Campbell Ave., Springfield, 417-887-7334, basspro.com). Be sure to also grab a hot chocolate from the coffee shop nearby. 
With tall windows and an eye-catching stone fireplace, the rustic atrium room in Osage Restaurant at Top of the Rock (190 Top of the Rock Rd., Ridgedale, 417-335-2777, topoftherock.com) is an idyllic spot to watch for falling snowflakes. 
After exploring Dogwood Canyon (2038 W. State Highway 86, Lampe, 800-225-6343, dogwoodcanyon.org), tuck into the Canyon Grill Restaurant and cozy up to the fireplace in the dining area. There's also a dramatic outdoor fireplace made from stacked stone laid by local masons. 
For a toasty hangout closer to home, recline beside the stylish, sleek fireplace at Hotel Vandivort (305 E. Walnut St., Springfield, 417-832-1515, hotelvandivort.com). Bonus: The Order typically comes up with fun holiday cocktails, so grab one of those as you relax and enjoy the lobby's buzzing, sophisticated atmosphere. 


37. Blow away your friends at your next party 
Winter's the perfect time for a get-together at home with friends and family. Try one of these 417-land cooking classes and pick up some sweet skills and new recipes to show off at your next bash. 

Midwest Living Culinary & Craft School 
Watch chefs craft cuisine from the Midwest Living test kitchens at the magazine's Silver Dollar City cooking school. Held each day that the park is open, December's offerings cover Christmas candies, a pumpkin gingerbread trifle and more. $15 with park admission; 399 Silver Dollar City Parkway, Branson; for more information, call 800-475-9370 or visit silverdollarcity.com.

Price Cutter Culinary Kitchen 
Become a happening host with all the tips and tricks, learn how to cook global cuisines and experiment with different seasonings and cooking methods. Price Cutter Culinary Kitchen, 2021 W. Republic Rd., Springfield; call 417-818-0552 or go to pricecutteronline.com/eatwell for more information. 

Vito's Kitchen 
Get a taste of la dolce vita as chef Vito Palmietto, chef-owner of Vito's Kitchen, teaches you how to make classic dishes, cocktails and more. Vito's Kitchen, 307 S. Jefferson Ave., Springfield; call 417-569-7555 or go to vitoskitchen.net for more information.



38. Marvel at a massive mammoth 
Immerse yourself in Ozarks history at Top of the Rock's Ancient Ozarks Natural History Museum (150 Top of the Rock Rd., Ridgedale, 417-335-2777, topoftherock.com). Boasting more than 35,000 square feet of space housing Native American art and artifacts—making it one of the largest collections in the country—the museum delves into the culture and legacy of the region's native inhabitants and journeys chronologically through the natural history of the regions' landscape and wildlife. There are also areas highlighting the American West and Civil War. The ancient carbon-dated remains of prehistoric creatures like a towering woolly mammoth and fearsome sabertooth cat are particularly awe-inspiring.


39. See a movie on a giant screen 
Resist the couch's gravitational pull and eschew your family's at-home movie night for a fun outing at Branson IMAX Entertainment Complex (3562 Shepherd of the Hills Expressway, Branson, 417-335-4832, bransonimax.com). Catch flicks like the Robert Redford-narrated National Parks Adventure, NASA's A Beautiful Planet documentary and much-hyped Rogue One: A Star Wars Story. All three are screened using ultra-vivid IMAX Laser technology only available at a handful of locations in the U.S. For a day that's perfect for little ones, come back on December 3, 10 and 17 for screenings of classic Christmas movies. Arrive ahead of time on those days to admire the complex's jolly decorations.


40. Warm up the house with take-and-bake goodies 
If you can't stand the cold, get some heat in the kitchen by making a delicious take-and-bake treat from a local eatery.

Nothing's more comforting than warm, gooey cinnamon rolls, and Amycakes Bakery (1108 E. Walnut St., 417-831-6095, amycakesbakery.com) makes some of 417-land's best. The rolls are frozen and pre-baked, so they are ready to be devoured with just a few steps. They need to be ordered in advance, which you can do online, over the phone or at the store. 
You can order any of the pizzas from Pizza by the Chef (18050 Business Highway 13, Unit B, Branson West, 417-272-8287, mypizzabythechef.com) as a take-and-bake pie. Try one of the creative flavors like The Ozark Bleu Pizza topped with red raspberry dressing, chicken, dried cranberries, blue cheese crumbles and other goodies. Having serious carb cravings? Order a pasta to go; just pop it in the oven to heat it through before serving.
Fill your house with the scent of fresh-baked bread. Call ahead to The Artisan's Oven (206 East Commercial St., Springfield, 417-885-5030, theartisansoven.com). They whip up fresh dough for you to make at home. Coordinate a pickup time (the clock is ticking once they prepare the dough) and talk to the bakers—follow their instructions exactly to avoid a dough disaster.


41. Plan The perfect Branson day
Soon it will be Christmas Day, so follow this family-friendly Branson itinerary to find festive fun that's sure to make your family's spirits bright. 

Morning: A Christmas tradition at Chateau on the Lake (415 N. State Highway 265, Branson, 417-334-1161, chateauonthelake.com), admire the elaborate gingerbread houses that pop up in the lobby. Consider visiting on December 17 so you and your little ones can attend the resort's annual Breakfast with Santa, where they'll make Christmas ornaments and see jolly old Saint Nick (reservations required; call the resort to reserve a spot). 
Afternoon: Oh come all ye faithful to Silver Dollar City (399 Silver Dollar City Parkway, Branson, 800-475-9370, silverdollarcity.com) for the annual Old Time Christmas festivities. Hear words of good cheer at heartfelt holiday shows like It's a Wonderful Life and take in the lighting of the five-story-tall followed by Rudolph's Holly Jolly Christmas Light Parade featuring nine musical floats illuminated with 200,000 LED lights. The parade runs twice each evening, and the Christmas tree's sound-and-light show plays every 15 minutes after the initial lighting. 
Evening: Make your way down to the Branson Landing (100 Branson Landing Boulevard, Branson, 417-239-3002, bransonlanding.com) for dinner and any last-minute holiday shopping. Look for the Landing's signature fire and water show, which is accompanied by cheery holiday tunes around Christmas, and Santa's towering Christmas Tree House.
Heading Home: 'Tis the season to be jolly, so cruise through one of Branson's drive-through displays awash with music, lights and merriment before heading home. The whimsical winter wonderland of Branson's Gift of Lights (bransonlights.com) starts at the intersection of Shepherd of the Hills Expressway and Expressway Lane.


42. Spice up your life
Local heat-seekers can find plenty of culinary ammo in 417-land offering a spicy enough kick to fend off winter's chill.


Be warned: Casa Montez Restaurant (2324 South Range Line Rd., Joplin, 417-781-3610, casamontezrestaurant.com) is not messing around with its Sizzler burrito. Diners are required to sign a waiver before diving into this ultra-spicy meal. But those who can take the heat and conquer the juggernaut get it for free.
The signature hot sauce from Mexican Villa (multiple locations, mexicanvilla.net) has earned a loyal following in 417-land and beyond thanks to its time-tested, sinus-clearing blend of jalapeño and other peppers.
Have a tall drink of water handy when you dive into the Deathstar Wings at Grad School (434 S. Jefferson Ave., Springfield, 417-866-8163). These puppies bring the heat with a blistering sauce made with habanero peppers.
Be prepared for watering eyes when you eat Cousin Miller's Ghost Pepper nuts from Redneck Nutz (2127 W. College St., Springfield, 417-612-7097, rednecknutz.com). They are so spicy that a mask and goggles are required when they're made.


43. Bring joy to the world by caroling this Christmas 
The best way to spread Christmas cheer is singing loud for all to hear, so gather a group and hit the sidewalk to sing your heart out in festive neighborhoods like Phelps Grove, where you can admire the beautiful bungalows while you croon carols, and Rountree. While at the latter, make a pit stop for treats at Elle's Patisserie (1454 E. Cherry St., 417-832-2171, ellespatisserie.com) between admiring the prettily decorated homes. You can also take your caroling crew to downtown Springfield. Be sure to grab some cocoa or craft coffee while you're making spirits bright there. If you'd rather not hit the pavement, you can still sing in the season at the holly, jolly Festival of Christmas concert at Southwest Baptist University (1600 University Ave., Bolivar, 417-328-1644, sbuniv.edu). The concert includes an audience sing-along and a finale topped off with a flurry of snow falling from the ceiling.


44. Make something warm and fuzzy
Knitting isn't just for grandmas or church ladies. Folks of all ages are learning to craft cozy creations in the fiber-focused classes and knitting groups offered at Lowlander Yarn Shop (205 N. Main St., Nixa, 417-494-5006, lowlanderyarnshop.com). Owned by Scotland native Jacqui Wright, Lowlander's School of Yarn can get you up to speed with weekly introductory knitting and crochet courses. As you develop some knitting know-how, branch out with garment-specific classes and Yarn Management, a course that fills in the gaps for those who've acquired bits of knitting knowledge over the years.  


45. Explore what lies beneath 417-land
Retreat from wintry weather by descending into Smallin Civil War Cave (3575 N. Smallin Rd., Ozark, 417-551-4545, smallincave.com). A visit to the deep cavern—which boasts a staggering 100-foot-wide, 55-foot-tall entrance—is especially worthwhile December 4 to 28, when winter solstice tours are offered. These late-morning treks take advantage of the cave's south-facing opening and the angled sunlight streaming in that time of year to illuminate cave pools, rock formations, flow stone and a sun-shaped petroglyph believed to have been carved by Native Americans. In December, regular guided tours take place Monday through Saturday from 9:30 a.m. to 1 p.m. and Sundays from 1 to 5 p.m. Weather permitting, they occur on request in January. 


46. Ride in a one-horse open sleigh 
For a magical way to explore a winter wonderland, dash through the snow in a horse-drawn carriage.


Downtown Springfield 
Throughout the holidays, carriage rides are available on Fridays and Saturdays from 6 to 9 p.m. The cost is $5 per person or $20 per carriage group, but the Downtown Springfield Community Improvement District sponsors free rides on December 10. 


Ozark Mountain Christmas Lights & Village 
Most hop in their cars to admire this drive-through light display (558 Buena Vista Rd., Branson, 417-335-8860, ozarkmountainchristmaslights.com). But you can have a holly, jolly time cruising through the cheery scenes in a horse-drawn carriage on weekends and by appointment during the week starting at 5:30 p.m.


---

A Summer-Lovers Guide to Not Hating Winter
By Vivian Wheeler
I inherited my intense love of summer from my mother. Growing up, a gentle buzz of excitement would slowly begin to bubble up inside my childhood home as the days would start to turn warmer, and the gray weariness of winter began to lift. Summer was on its way, and we couldn't wait. The inverse feeling would always come at the end of the season. Fall was encroaching, which meant winter was right around the corner. And I hated winter. 
I still hate winter. But this season, I'm trying my darndest to change that.
I'm tired of wasting precious months pining for days ahead—days that aren't guaranteed to me—instead of embracing the present. And even if the present currently looks like a cold, snowy tundra, I don't want to wish it away.
In order to revel in, instead of reviling, winter, I'm looking to adopt the Scandinavian mindset about the season. For example, Denmark sees some of the longest, harshest winters of the inhabitable world, and yet they also enjoy one of the highest levels of happiness on earth. Part of the reason Danes thrive in winter can be attributed to the concept of hygge. The word has no direct English translation, but the idea basically boils down to being cozy, happy and safe. Think long conversations in front of a fireplace with massive cups of spiked cider. Or an afternoon spent under blankets with your significant other surrounded by glowing candles with a pot of tea and a good book. 
Scandinavians live in accordance with the seasons. Summer means lots of time outdoors. Winter, on the other hand, is all about embracing life indoors and celebrating quality time spent with loved ones. Winter is a chance to slow down and take pleasure in the people around you. 
This year, I've decided I'm going to be the queen of hygge. I've already started stockpiling candles and chai tea. I'm going to have friends over for dinner more often and catch up on my long reading list. And even if I long for summer every now and then, I refuse to continue being a Grinch about winter. Life is too short.