Drinks
Whisky'd Ginger
Sip our Drink of the Month at Mane Salon & Social House.
Written by Savannah Waszczuk | Photo by Vivian Wheeler
Dec 2016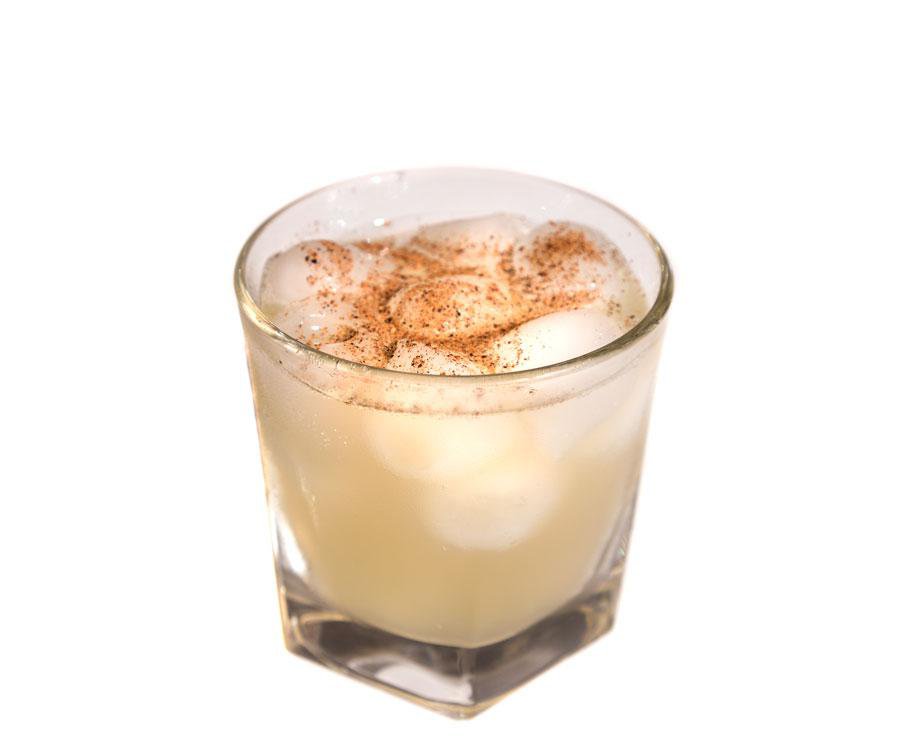 Sometimes going to the salon is as much a social outing as it is a beauty appointment. Many people have tried-and-true stylists who they've been with since they were knee high to a grasshopper, which means those regularly scheduled trims always come with some quality convos. And what better component to chitchat than a little bit of booze? Enter Mane Salon & Social House (404-A W. Walnut St., Springfield, 417-755-7681, manesalonandsocial.com). When stylist and owner Robin Daniels opened the downtown salon last May, she included a custom social area in the back. This area features bar-top seating, beer, wine, liquor and drink-making supplies, plus a bartender ready and waiting to serve you (from 4 p.m. to close Tuesday through Friday). On a recent Thursday, I went in, bypassed the beauty chairs and headed straight for the spirits. Wine and beer were up for grabs, but it was the custom cocktail menu that caught my eye. I decided on the Whisky'd Ginger, a drink made with Redemption Rye whiskey and ginger beer and finished with a sprinkle of nutmeg. It had just debuted on the new seasonal menu, which replaced a summer menu that included cocktails made with fresh herbs grown right out the back door. Impressive. But the nutmeg-topped creation was perfect on that particularly chilly afternoon, with the Redemption Rye warming me up on its way down and the ginger beer adding that bit of fizzy freshness. Once it was time to tab out, I noticed the well-crafted cocktail only set me back $7, and I saw visions of highlights and highballs in my near future.