Style
Hat Hair No More
Have your hat and wear it, too.
Written by Sydni Moore
Dec 2016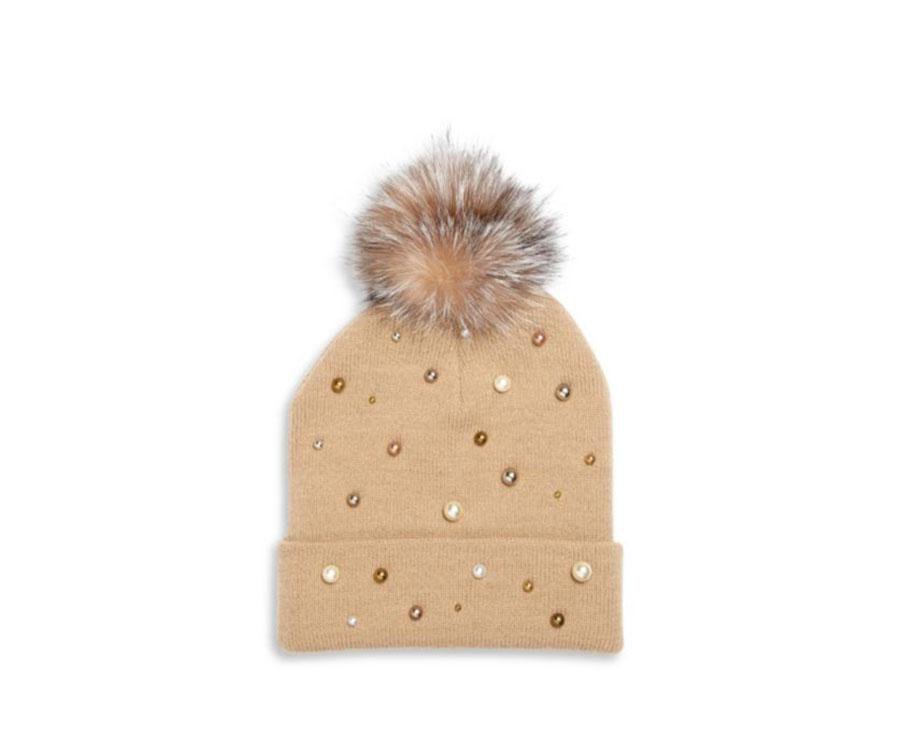 You wake up, and you get ready. You spend at least a half hour on your hair. Ready to leave, you bundle up in your coat and yank on your gloves, but as you put on your hat, your hands freeze over your head. You think of your hair. You think of the brushing and the curling—the spraying. You count the hours you've spent on your hair in this life, and you let out a long sigh.  
Tammy Kirks of Harem & Company says hats are a must-have for winter wear. "Hats have made a really big comeback, especially over the last two years," she says. "Beanie styles and the beret are really big for winter."
According to Kirks, navy shades are really in this year, and when it comes time to hunt down the coziest hats, look out for knit and fur fabrics. "Fur is huge," Kirks says. Plus, it looks awesome paired with almost all other clothing materials. Additionally, softer textures or chunkier knits can keep your hair from getting too messy underneath, Kirks says.
Amy Oberbeck, owner of Grace Place Beauty Salon, admits that nothing totally banishes hat hair, but there are hair products that can help. "There are three products I would recommend," Oberbeck says. "One is called Colorproof Wicked Good Weightless Shine Spray." Oberbeck explains this is perfect for taming flyaways, while Davines OI/OIL conditions hair while providing a medium hold.
"Lastly, DOO.OVER by Kevin Murphy is a powder spray," she says. "It has more hold than the other two and will keep your hair in place without making it too hard to get your fingers through."
As it turns out, pretty hats and pretty hair can go together. Go on. Have your hat and wear it, too.