Style
How to Wear Velvet
Local fashionistas share their tips on how to rock velvet this winter.
By Karen Bliss | Styled by Jewel Perkins | Photos by Brandon Alms
Dec 2017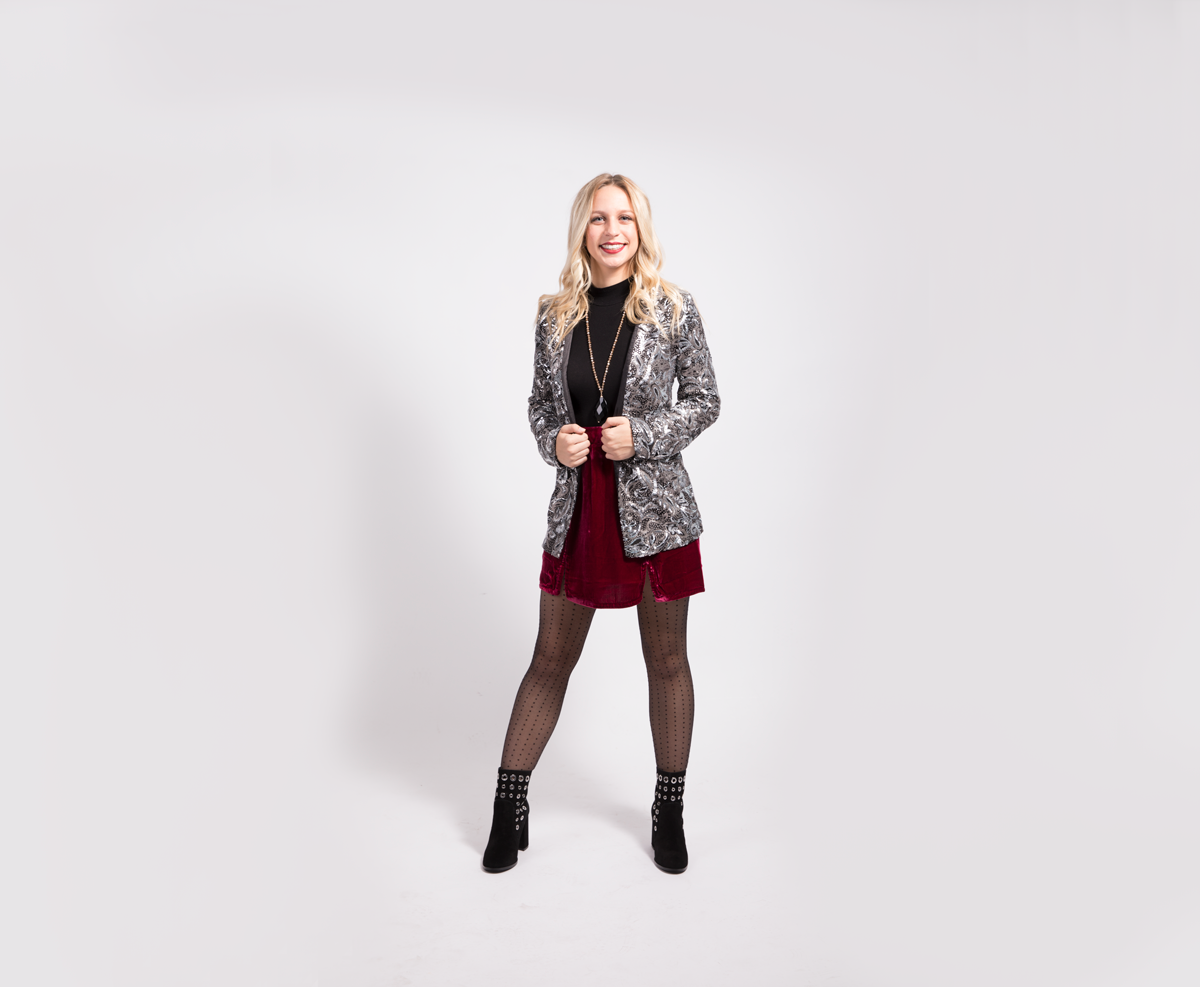 DO: Layer
"You can still wear that velvet cami in the winter. Just layer it over a long-sleeve mesh layering piece or a classic fitted tee. If you want to add a touch of elegance to any outfit, wear velvet."—Tara Hamilton, STAXX  
DO: Make a good color choice
"Choose a velvet in a rich jewel tone or black —cobalt blue, purple, black, maroon, etc."—Andrea Pena, MODERN Society 
DO: Know how to take care of it 
"It's a lush texture, so be sure to leave the cleaning to the professionals for this fabric."—Sarah Schaeffer, Uptown Boutique
DON'T: Only limit it to the evening
"You can wear velvet in the daytime, too. Try out a more muted color during the weekdays. Blush, taupe, periwinkle, etc. These are an easier approach to pulling it off in the daytime."—T.H. 
DO: Wear it to work
"You can keep it professional by adding a lush jewel-toned or black velvet blazer to your business attire. Pair it over a classic cami or v-neck and you'll be set."—T.H.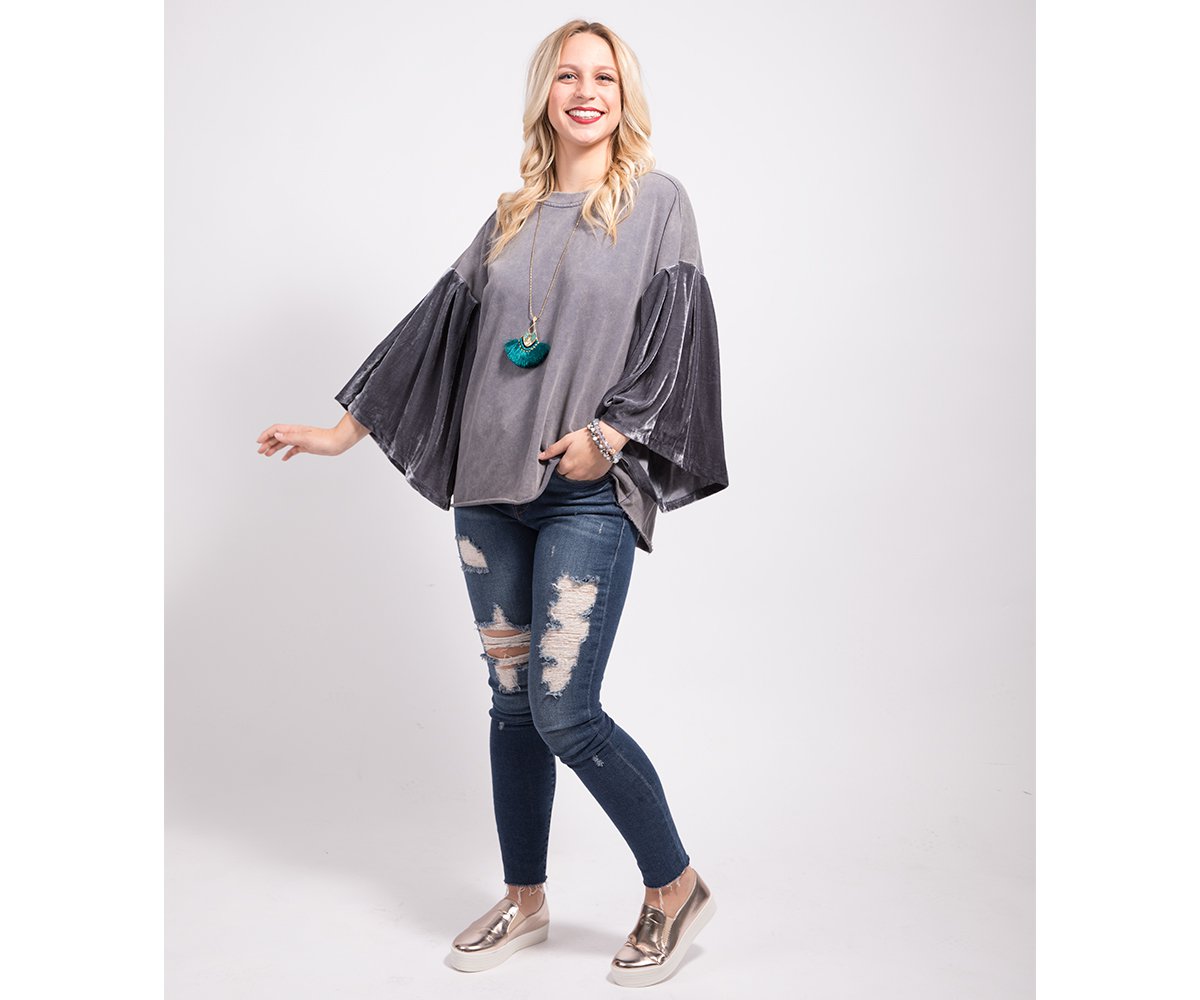 DON'T: Be afraid to venture away from wearing the color black
"I get it, black looks great on everyone, especially black velvet. However, all jewel tone shades of velvet are super rich looking and are perfect for fall and winter. Think ruby reds, emerald greens, rose pinks and sapphire blues."—S.S. 
DON'T: Be inconsistent with your fabrics
"Don't mix too many textures—meaning a velvet, a leather and a suede all together."—A.P 
DO: Wear velvet for various opportunities and occasions
"Do use velvet on all occasions—a slouchy velvet pullover, distressed denim and a pair of sneakers or glam it up in a velvet dress and heels—either way is right on trend."—A.P.
DON'T: Worry about your use of velvet being too feminine or girly
"If you have a velvet dress or skirt and you want to add some edge, pair it with a leather jacket or a khaki maxi coat to give it a more utilitarian vibe. There are so many colors available...you can choose a deep rust or navy vs pale pink if you want a deeper, more mature feel."—T.H. 
DO: Start with accessories, if you're intimidated by velvet
"I've seen velvet chokers, handbags, hats and shoes this season and it's the perfect way to incorporate this fabric trend into your wardrobe in subtle, yet stylish ways."—S.S. 
DON'T: Go overboard
"Keep it to one or two velvet items max. You could wear a velvet set, dress, jacket or boots—but do not wear them all at once. Until you feel comfortable with mixing and matching fabrics and textures, stick to one article of clothing or accessory being velvet."—T.H. 
DO: Play with textures 
"If you are trying out a velvet mini dress, even out the textures with a suede over-the-knee boot and a chunky sweater maxi cardigan. Give your outfit depth and layers."—T.H. 
DON'T: Give up on trying velvet
"Don't be afraid to jump on the bandwagon and wear velvet—it's right on trend and anyone can do it!"—A.P.