Health
Dieticians For All
From free services offered at local grocery stores to private dietitians offering individualized programs, there's a way for every 417-lander to learn how to eat for their health.
By Julie Sedenko Davis | Illustration by Morgan Church
Jan 2016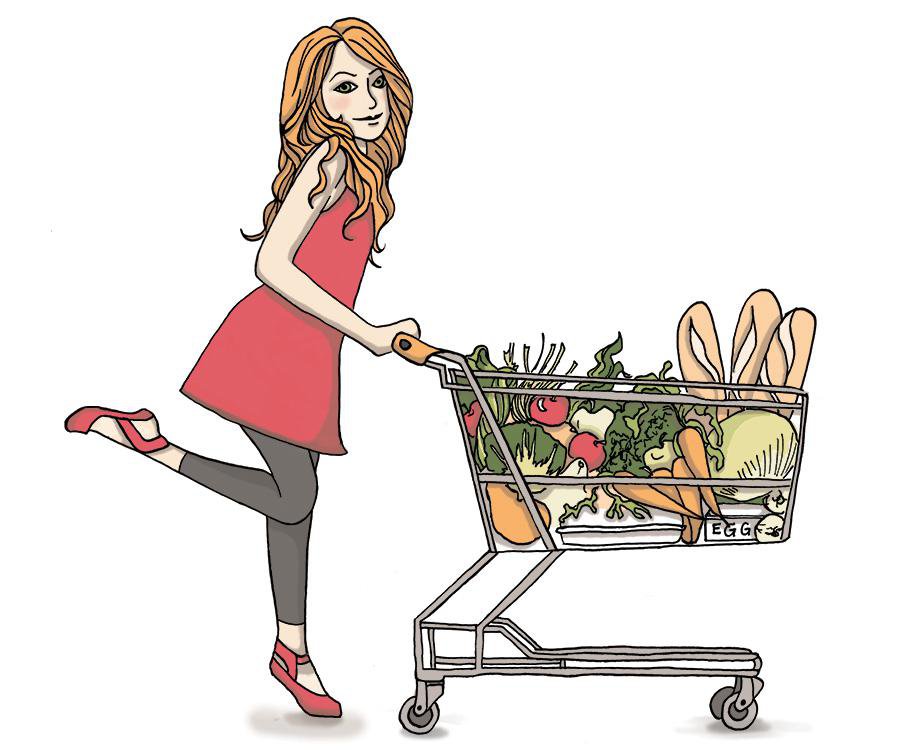 If you've just binged on cookies and candy, it's time to pitch all that yumminess and take a good look at yourself in the mirror. Naked. 
After having a good cry, tell yourself there's hope. Promise yourself this won't be like last year when you tried that extreme trampoline exercise class. Now that the cast is off, it's time to rethink your strategy.  The good news: 417-land is loaded with registered dietitians to help come up with a plan that fits your lifestyle and, well, your abilities.
Despite an active lifestyle, Teresa Wise couldn't lose weight and was having health complications. It was time for a change. "I was pre-diabetic… the seriousness of it became a life and death situation for me," she says. 
Cassie Dimmick, who is a dietitian and owner of Achieving Your Best as well as a personal trainer, worked with Wise to change her nutrition and set up a better exercise routine. Among other changes, Wise added whole fats into her diet. She saw an immediate difference. "The third or fourth day, the mental clarity was just phenomenal, like a window shade came up," she says. 
Dietitians don't want to just take away your Twinkies. Priscilla Bloom, a dietitian for Hy-Vee, replaces processed foods with whole foods, and she believes her biggest impact is teaching people how to cook. "Everyone knows they need more vegetables, but nobody knows how to cook them," she says. In addition to private consultations, Bloom offers cooking classes and free educational grocery store tours. 
Price Cutter dietitians Jessica Miller and Rebekah Allen offer cooking classes and monthly support groups for seniors, diabetics and those wanting to lose weight. Individual consultations are helpful for people with allergies or other food sensitivities.  
The cost to see a dietitian varies depending on your needs. Usually, initial consultations are more expensive since they're more detailed. They'll review your history, health assessments, even medical labs and tailor a specific plan for your body. 
Some dietitians offer round-the-clock access to advice. Dimmick's clients text her for guidance when eating out. "That's how they learn… my goal is to teach them, and then they can make those choices next time," she says. Dimmick  specializes in working with athletes in addition to those with unique health issues and those wanting to lose weight. "I help people change their lives," she says. "It's not the same for everyone."
It's important to start small. "Sometimes in January people change everything and get burned out quickly," Miller says. "Focus on one behavior change." Try skipping the bedtime snack, drinking one soda instead of four, or walking more. 
Bloom recommends focusing on a balanced plate instead of calorie counting. "Half of it needs to be a non-starchy vegetable, and divide the other half with protein and starch," she says.
Ultimately, seeing a dietitian does more than help you feel better when looking in a mirror. Naked. Wise, who is no longer pre-diabetic, believes Dimmick helped save her life. "If you want to be around for your kids and grandkids, I would definitely check into a dietitian, because they know what they're talking about," she says.