Reviews
Good Flavors Organic Spices
Now headquartered in Republic, Red Monkey Foods is blending and bottling spices and seasonings that are sold all across the country. Read about the company, then learn how you can use their products to have some fun in the kitchen.
By Savannah Waszczuk | Photo by Abby Gust
Jan 2016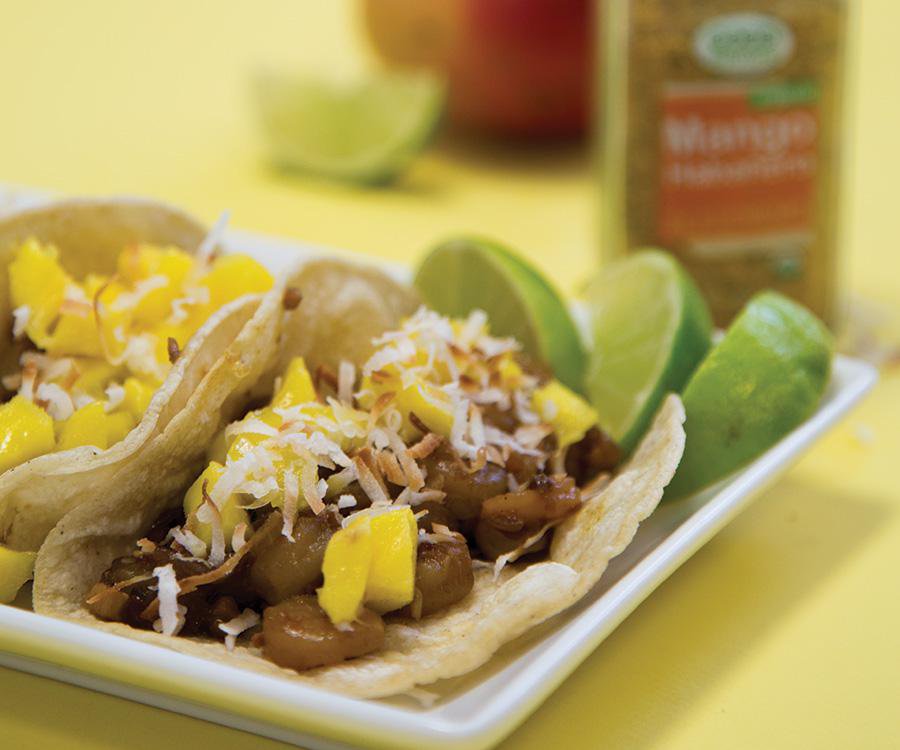 Thirteen years ago, Jeff Brinkhoff began experimenting with spices in his father's milk barn in Golden City. But at 27 years old, the business-minded Brinkhoff didn't just see himself tossing around herbs and seasonings. Instead he saw himself at the helm of an opportunity. "I saw trends coming up in the spice industry that we could jump into," he says. "I knew things were moving toward the world of healthier and organic, as well as more adventurous. "
Brinkoff's intuition led him to start Red Monkey Spices, a company that is now known as Red Monkey Foods. Since those humble days in the barn in 2002, Red Monkey has grown rapidly, regularly earning a spot on Inc. Magazine's "500" list of the nation's fastest growing companies and recently moving to a $3.2 million manufacturing facility and headquarters in Republic. And while Red Monkey Foods still makes a line of organic seasonings and spices under its brand Good Flavors that are sold locally at places like Hy-Vee, Harter House and Price Cutter Plus, they're also doing something much bigger. "I'd say about 99 percent of what we do is private label now," Brinkhoff says. The 120 employees at Red Monkey keep busy mixing and bottling seasonings and spice blends for private label brands of major retailers located all across the country, including Walmart, Target and Hy-Vee, to name a few. "We package for 18 of the top 25 supermarkets in the national market," Brinkhoff says. 
But despite the rapid growth and success, Red Monkey has kept its commitment to quality and innovation. In addition to continuing the creation of new blends of spices and seasonings, the company has expanded its reach and now creates organic quinoa blends, organic ancient grains blends and a Shakers product made with panko breadcrumbs. They're also experimenting with starches, like risottos. "We're still focused on the organic arena, but these products are a little higher end," Brinkhoff says. "They're fancier. They're sexier. They're more for the millennial's palate."  
As far as variety goes, Red Monkey Foods has it covered. The company's Good Flavors brand offers nearly any organic spice you'll ever need. And the organic seasonings are where they really have fun: You can find blends like spicy cheddar, buttery garlic & herb, orange chili cilantro, cracked pepper citrus and Brinkhoff's favorite, mango habanero. "We're simply taking mundane commodities and putting some flare behind them," Brinkhoff says.