Profiles
Meet a Staffer: Janelle Haik
Meet 417's Marketing Director, Janelle Haik.
Photo by Kevin O'Riley
Jan 2016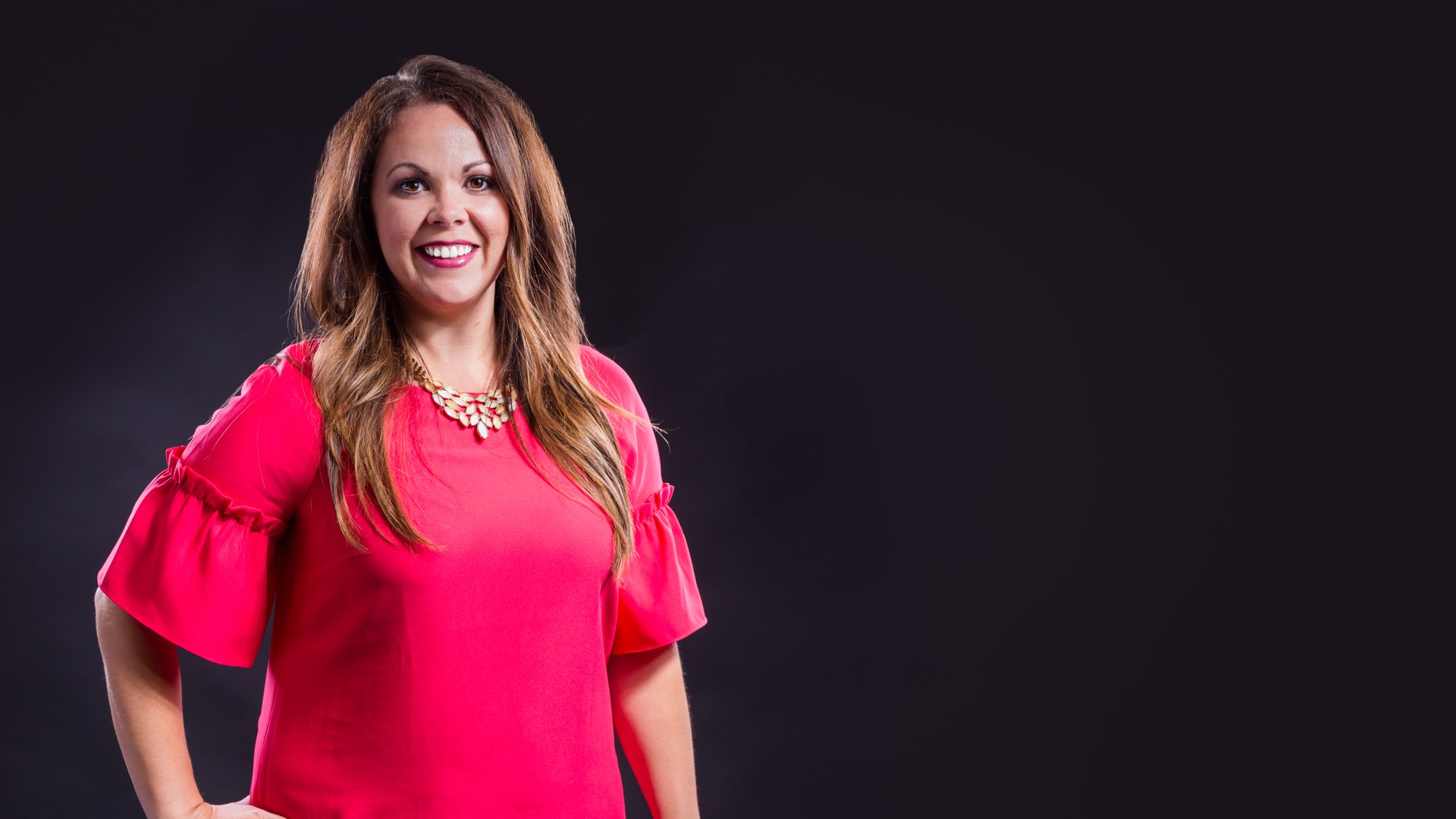 Describe what you do at work day-to-day:
I am responsible for growing the 417 brand in an impactful way that evokes our editorial voice. I coordinate the 417 events while developing strategic partnerships in the community. 
Describe something you worked on recently that you're proud of.
I have enjoyed networking and marketing the magazine to build subscriptions and excitement for the first issue. I am most proud of planning the Biz 417 launch party. I was in shock at the number of people who attended. 
What's your favorite thing you've ever had to do for this job? 
My favorite has been attending networking events, meeting new people and representing Biz 417. 
What's the weirdest thing you've ever had to do for this job? 
I don't know if this is weird but I had to play tour guide for several of the City and Regional Magazine Association board members when they flew into Springfield and stayed at Big Cedar Lodge. I knew more about Springfield and Branson than I thought.
What's your favorite thing to do in 417-land?
I love visiting Big Cedar.
What's your favorite piece of magazine lingo?
Illo. It's short for illustration. Not sure why I like it. I just do!  
What celebrity would you most like to have coffee and conversation with? Why?
Bradley Cooper. He's my celebrity crush! 
If there were a movie about your life in 417-land, what would its title be?
The Purple Icon. It plays into how I met my husband and the reason why I live in 417-land. I met my husband, James, at Icon Nightclub after graduating college. My friend and I decided to have a contest to see who could get the most shots bought for them. I approached this guy wearing a purple shirt by saying, "Nice purple shirt, would you like to buy me a shot?" Classy, I know. The rest is history! 
What's your favorite thing to eat that you can only find in 417-land?
I know you can eat sushi anywhere, but nothing compares to the amazing sushi we have in Springfield. 
Do you have a nickname in the 417 Magazine office?
JaNeNea. Whenever there is a new employee they have to play the name game at our Monday morning meeting. The new employee stands at the front of the room, and everyone says their name and job title. The new employee then has to go around the room and repeat everyone's name. It's pretty funny. When Alex Solomon started he guessed my name was Janea, and from there everyone started calling me JaNeNea. It cracks me up every time Gary Whitaker says "JaNeNea." 
What do you do in your free time? 
I enjoy shopping at local stores, spending time with my family and visiting new places. 
What would you do if you won $1 million?
Buy a vacation house in Key West, travel and save enough money so that my kids won't have student loans.
What is your Facebook status right now?
Happy #catday! #chiefskingdom (with a photo of a guy wearing a red spandex catsuit) 
What would your co-workers say is your most distinguishing feature at work? 
They wouldn't get to say JaNeNea if I weren't here! Also, if I weren't here the marketing team would have to add the marketing and event planning for Biz 417 to their job responsibilities.
What restaurant do you wish was located in 417-land? 
Gram & Dun. It is a restaurant on the Plaza in Kansas City. They have an awesome patio, and the food is fresh and delicious. I love the atmosphere.  
What talent would you most like to have? 
Playing either the piano or guitar.  
What is your favorite thing about working at 417 Magazine?
How everyone works together as a team to make great publications and events. And the work culture is amazing! 
How would you spend a perfect day in 417-land?
I would start my morning at Big Cedar Spa, followed by boating on Table Rock Lake.