Health
Eat Healthy at Restaurants
When you dine out, you can also eat healthy. Several restaurants in Springfield offer healthy options, but product knowledge is power.
By Karen Bliss | Illustration by Ryan Saunders
Jan 2017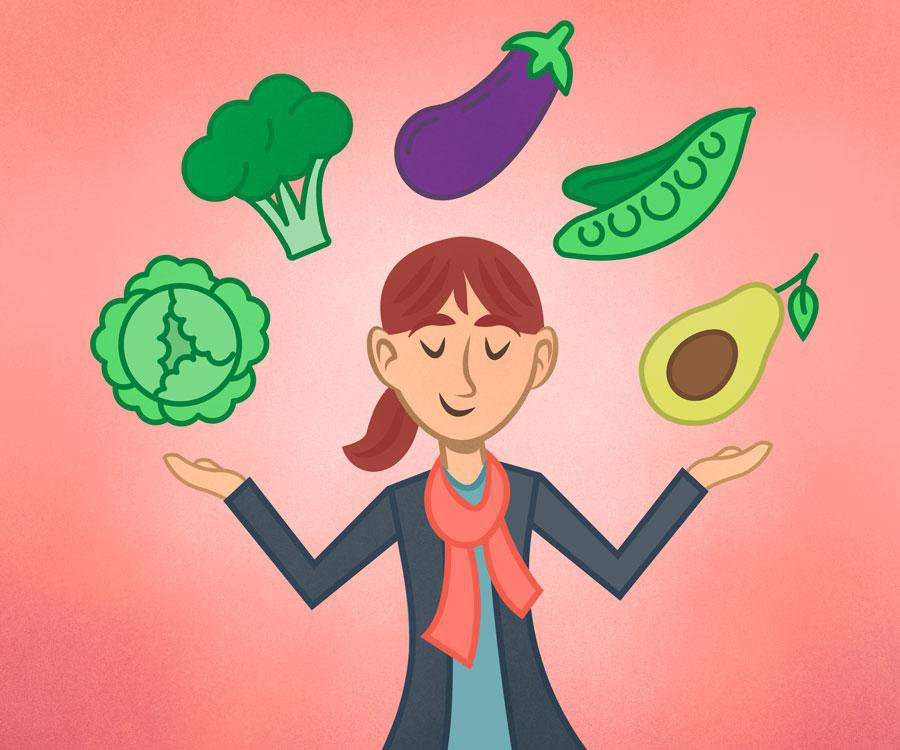 It's a new year, and everybody has weight loss on the mind. Eating healthy can be a challenge, but dining out and good health can co-exist in the same diet, if you know what to look for.
Mike Jalili, owner of Flame Steakhouse and Touch Restaurant & Oyster House, says it's all about looking over the menu at a restaurant and making the best choices possible. 
"It's very important to monitor what you are putting in your body," he says. "It's all about product knowledge and not necessarily about the restaurant itself. You can eat healthy at many different restaurants."
Healthy entree choices at Flame include a filet mignon and Alaskan king crab legs. Additionally, the Scottish salmon Oscar is a favorite at Flame, Jalili says. The salmon is served medium-rare with crab meat, asparagus and hollandaise sauce, but ask the waiter to leave off the hollandaise.
Jarrett Bland, general manager at Haruno, a Japanese sushi bar and grill, says the healthy choices in regards to sushi are endless. "You can get healthier choices with fish and vegetables and no added sauce," he says. One option is the Haruno Roll, basically a California Roll with crab, avocado and cucumber, but it also has tuna and avocado on top.
Bland says Haruno also has healthy entrees such as the grilled salmon. The filet is fresh Atlantic salmon with or without teriyaki sauce and a side of grilled vegetables.
Salads are a usually a nutritious choice at restaurants. You can often ask for an ingredient to be left out, and salads are one of the easiest places to cut off the extra calories and fats. 
For those who might have allergies or aversions to gluten, Smith also says all Bambino's pastas can be made with gluten-free noodles.
Delaney Smith, Front of House Manager at Bambino's Café, says all Bambino's salads offer lettuce and mixed greens tossed with house dressing, peppers, cucumbers and tomatoes. The antipasto salad also includes Parmesan, mushrooms and provel cheese. In addition to the salad base, the Greek salad also includes red onion, Kalamata olives and feta cheese. "All the salads have cheese, but, they are a lot better for you than heavy pastas," she says. "Or you can even ask to not have any cheese." Even though the house dressing comes with each salad, you can ask for a lighter dressing such as the red wine vinaigrette, Smith says. For those who might have allergies or aversions to gluten, Smith also says all Bambino's pastas can be made with gluten-free noodles. 
Mexican restaurants like Cesar's Old Mexico have many options, but as far as healthy options go, Owner Sandra Gonzalez says Cesar's Chef's Favorite and the Fire Shrimp Salad are good choices. "All our salads are made with romaine lettuce, not the bagged salad mixes," she says. The Chef's Favorite combines steak or chicken, romaine, fresh spinach, croutons and cheese. The Fire Shrimp Salad sounds spicy, but Gonzalez says it isn't. The salad has shrimp, romaine, tomatoes, green peppers and onions. A non-salad option is the Tequila Lime Chicken, which is a healthier menu favorite. The restaurant also offers black beans in lieu of refried beans as a side option. 
Springfield provides lots of healthy dining out options, but reading over the menu and finding the best option with the best food products is key.