Health
New Year, New Fitness Goals
The new year's arrival is a perfect time to focus on fitness with help from local gyms and fitness centers with programs tailor-fit for creating a new you.
Written by Mike Cullinan | Photos by Brandon Alms, Kevin O'Riley
Jan 2017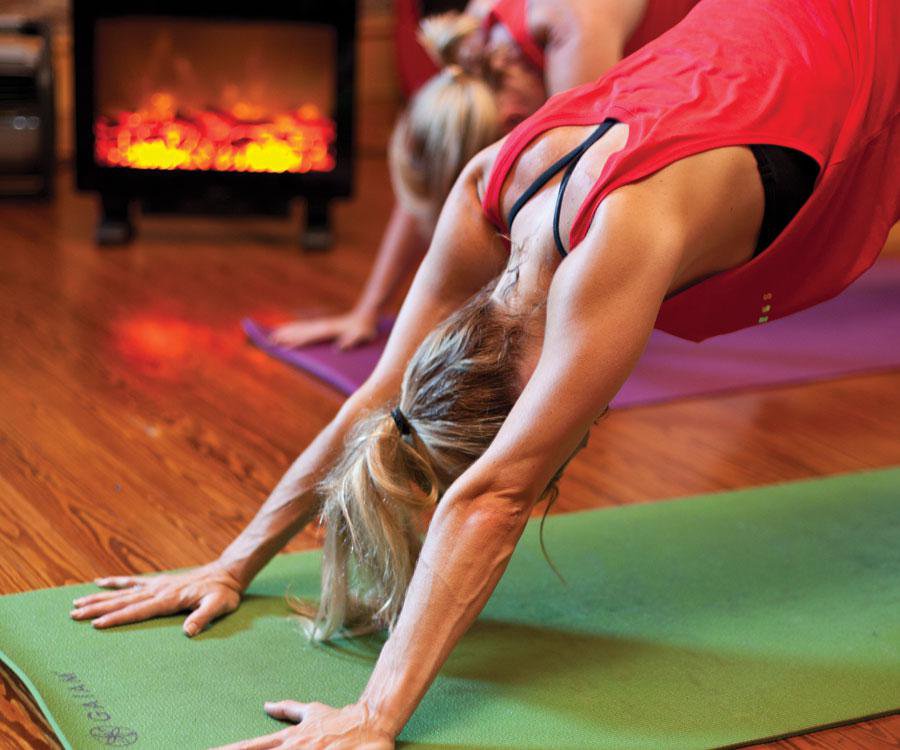 Whether it's a bit of overindulgence at those oh-so-many holiday meal gatherings or just a desire to make good on a resolution, lots of people have fitness on their mind as the new year arrives. Some might need a little motivation to shape up—and there are plenty of gyms and fitness centers in 417-land ready to lend a helping hand through special challenges or classes.
Physique Fitness
Four challenges are offered at Physique Fitness every year, with the next one set to begin in January. Each challenge has three options so that everyone, regardless of different life schedules, routines or desires, may participate. The goal is to take either 13, 21 or 31 classes—such as barre, hot barre, Body Boom, Dance to Feel (DTF) and more—in a 30-day period. Those who successfully complete the challenge earn Physique Fitness gift cards of $10 for 13 classes, $20 for 21 and $30 for 31.
Membership fees for unlimited classes vary from $95 per month for three-month commitment to $79 per month for one-year commitment. Physique offers childcare, class and day passes and $6.50 happy hour classes. 326 N. Boonville Ave., Suite 101, Springfield. Visit physiquedowntown.com or call 417-831-0661 for more info.
Bar Cardio
In January, an unlimited number of classes — which include yoga, full-body toning, Pound fitness and more—are provided to participants in Bar Cardio's "30 Days to a Better You," a challenge offered quarterly for a $150 fee. They are also given 30-day exercise challenges at home and a personal chart to track nutritional choices. The program includes a daily meal plan designed with staff consultation specifically for individual health needs. Monetary rewards (up to $1 per day) are also included as an incentive. Register online at barcardio.com or call 417-268-8771.
Drop-in fee of $15 and class cards available for purchase, beginning at $60 for any five classes. 1730 E. Republic Road, Suite Q, Springfield
FitLife Weight Loss Class, an eight-week class beginning January 9, provides tools needed for success, with a team by your side to help you achieve your goals. The class has a medically supervised meal plan including weekly goal-setting for permanent behavior change, fitness TheraBand for exercise sessions class time and home workout suggestions. Registered dietitians help develop new, rewarding habits to replace old patterns, and a program manual with tracking tools, nutrition plan and exercise education is provided. 
Classes are 6 p.m. Mondays, with a cost of $125 for Meyer Center members and CoxHealth employees, and $195 for others. Register by calling 417-269-3282.
The Meyer Center is one of four fitness centers in the CoxHealth system, with a large assortment of classes, including aquacise, spinning and yoga, along with access to basketball and racquetball courts, a six-lane lap pool, rubberized track, massage therapy and more. Membership includes a $100 joining fee ($25 for age 65 and older) and variable rates for individuals and families. However, the fee is waived for January. Corporate, employee and student rates are also offered. 3545 S. National Ave., Springfield. 417-269-3282