Style
'Gram-worthy Fashions at Clothe Boutique
Midwestern coziness meets L.A. edge at Clothe Boutique, the Brentwood Shopping Center's stylish new addition.
By Lillian Stone | Photos by Vivian Wheeler
Jan 2018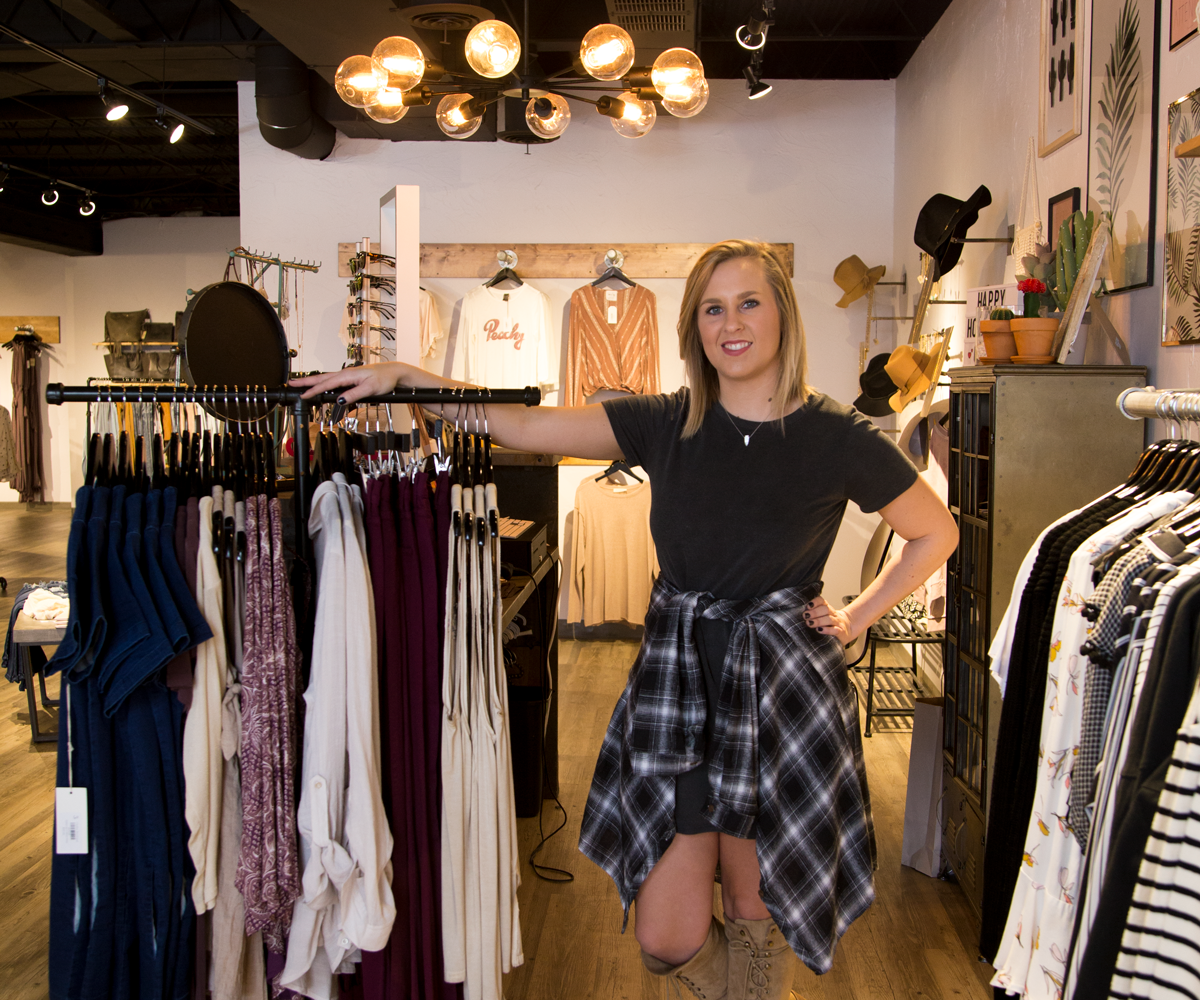 I am not a minimalist. There, I said it. Minimalism is everywhere, from sleek IKEA-centric bedrooms to the 12-piece wardrobe challenge circulating the internet. Curiosity led me to the KonMari Method, an organizing method popularized in Marie Kondo's book The Life-Changing Magic of Tidying Up. I bought the audiobook and surveyed my belongings, tossing them into piles with the intent of purging items that didn't bring me joy. Eight months later, I have more stuff than ever before. After each KonMari purge, nonessential items would creep back into my life. A vintage velvet chair. A handful of enamel pins. I acknowledged that resistance was futile. So, after accepting my maximalist fate, I went on a hunt for more stuff. That led me to Clothe Boutique (2644 S. Glenstone Ave., Springfield, 417-593-2513), one of the newest members of 417-land's retail scene.

Clothe opened in July of 2017. Since then, the boutique's strong Instagram presence has captured the attention of local fashion fiends. Clothe's large showroom in the Brentwood Shopping Center is full of trendy apparel, accessories, home goods and gifts. Clothe's fashionable offerings might not help you achieve your minimalistic goals; they will, however, inject some serious style energy into your wardrobe. 

Owner Jenny Baker opened Clothe after spending years in the retail industry. "I've always been interested in buying for all different kinds of people," says Baker, who pulls inspiration from fashion blogs. At first glance, the vibe at Clothe is noticeably youthful with plenty of distressed jeans and t-shirts featuring one-liners like "Rosé Is My Spirit Animal." A few turns around the boutique reveal more versatile options with lush fabrics, bohemian patterns and the occasional sleek silhouette for date night.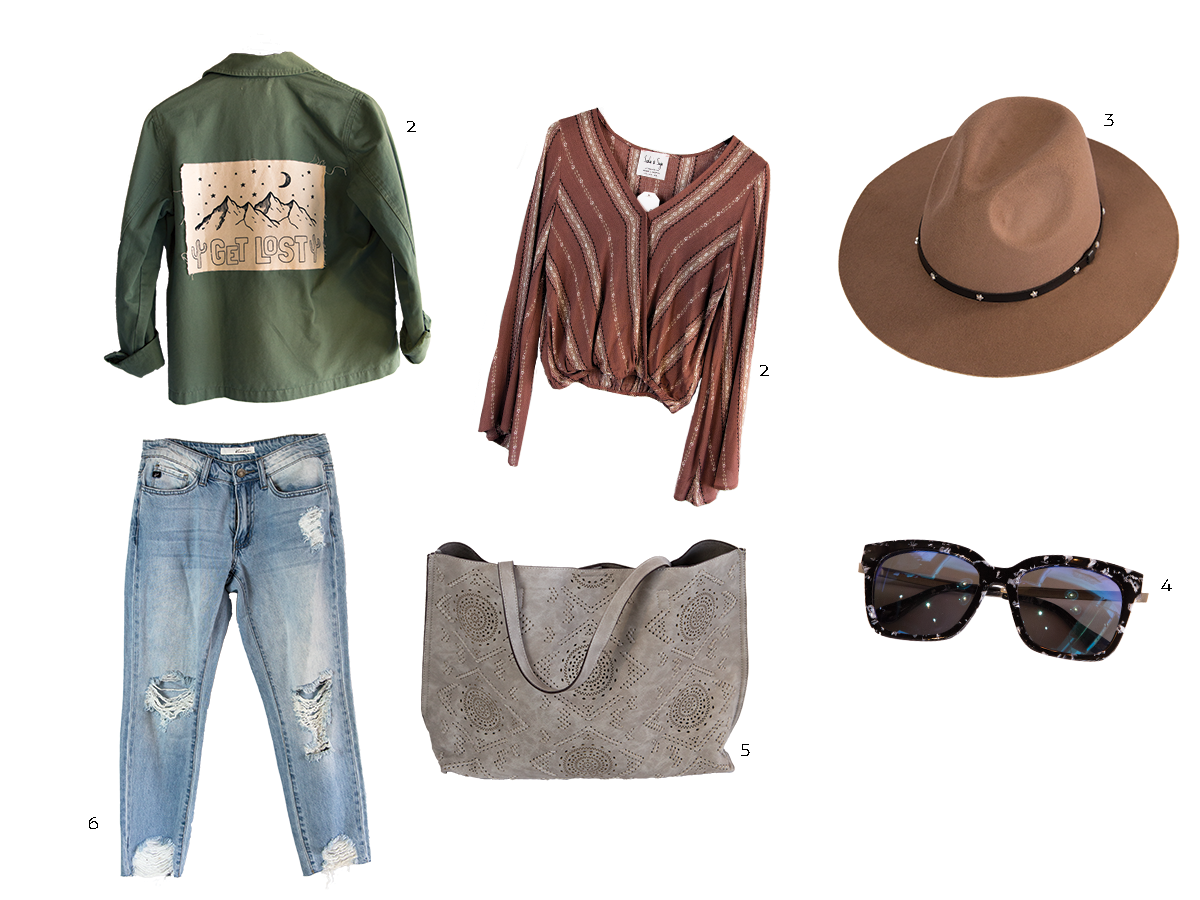 Clothe's contemporary labels—Sage the Label, Lush Clothing and Honey Punch to name a few—lend the boutique a vibe that falls somewhere between Midwest coziness and L.A. edge. Clothe also boasts a solid shoe selection—a rare find at many women's boutiques—featuring brands like Rebels Footwear, a favorite of Baker's. The prices at the boutique are just as varied as the merchandise, ranging from $6 pairs of earrings to higher-end clothing near the $100 mark. The home goods and gifts are also notably tempting; I came dangerously close to leaving with a pair of cactus-printed pillows and a new jewelry dish.


Yes, there's something satisfying about a KonMari-inspired sweep of your belongings. But there's a special kind of joy that comes from pawing through stylish threads, especially at a boutique as well-curated as Clothe. So, while others are finding joy in tossing out old college T-shirts, I'll be on the hunt for more stuff—hopefully at Clothe.
---
Q&A with Owner Jenny Baker
417 Magazine: What inspired you to open your own boutique?
Jenny Baker: I've been in retail ever since I could work. I worked at Francesca's [in the Battlefield Mall] throughout high school and then at another boutique for five years where I served as the manager. It's always been my dream to own my own business. This year, the timing was right and it all just worked out perfectly.

417: Clothe's apparel seems pretty youthful. Who is Clothe's ideal customer?
J.B.: Our target audience is definitely more fashion-conscious, but we do sell to a variety of ages. I've seen anywhere from teens to women in their late 50s and 60s. It's really just whoever is looking for the newest trends.

417: What's one thing you want customers to know about Clothe?
J.B.: I really just want to make sure people know we're very friendly and approachable. We even have a store phone so customers can text us with any questions if they see things on our Instagram page. Even if you don't feel like picking up the phone to call us, you should be able to get in touch.