Reviews
PaPPo's Southside Location Brings the 'Za
PaPPo's Pizzeria and Pub's latest southside location brings all that pizza-pie goodness to those who don't feel like heading downtown for their cheesy fix.
By Claire Porter | Photos by Brandon Alms
Jan 2018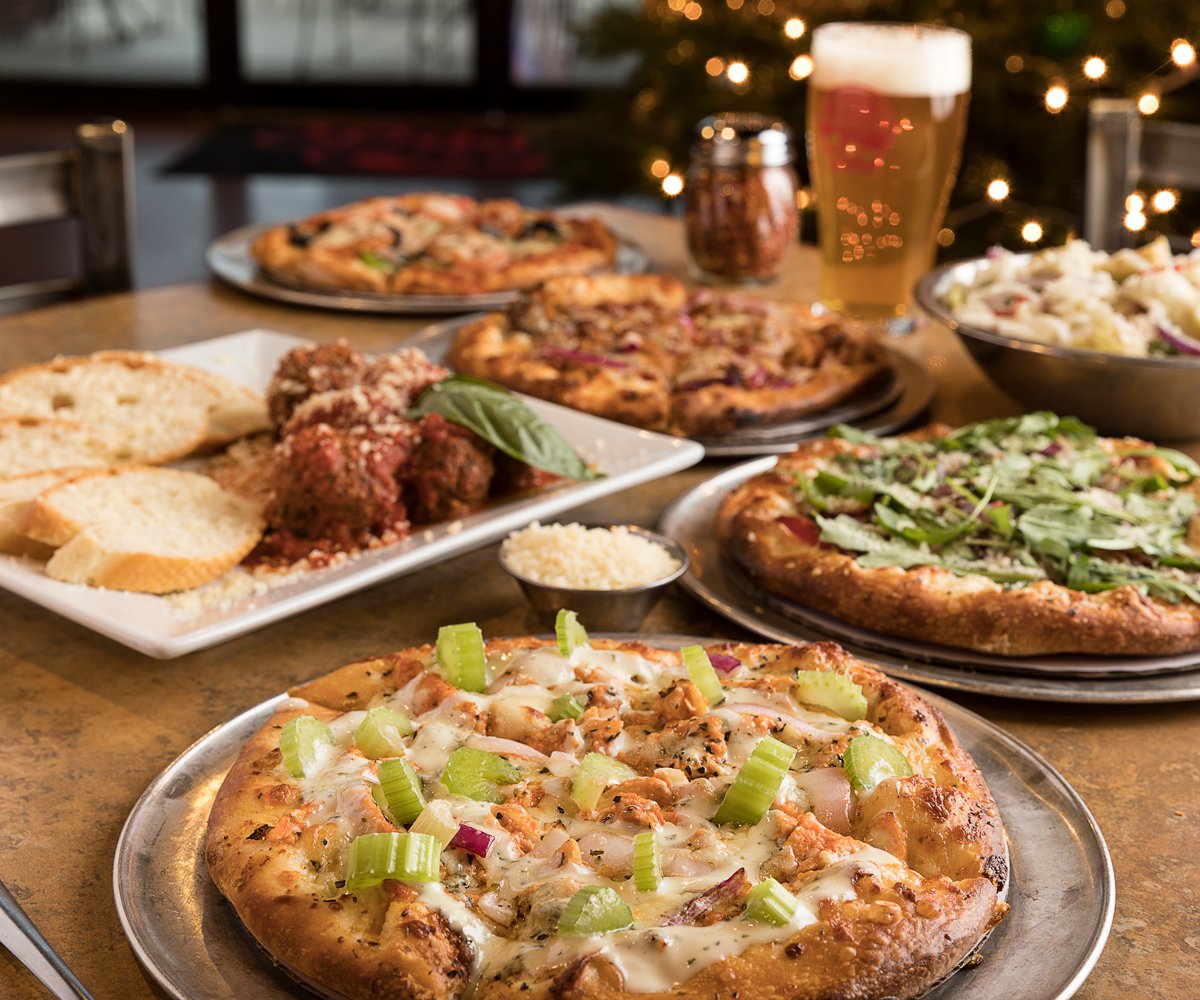 Pizza is a unifying food. It's a circle, the most inclusive of shapes. Its slices are easily shared among hungry groups. It welcomes any sauce, cheese or topping. It's a veritable crowd-pleaser. So, when a co-worker wanted to gather the troops for one of our own's farewell lunch, pizza was the obvious choice. 

We headed to the southside PaPPo's Pizzeria and Pub (900 E. Battlefield Road, Springfield, 417-306-9091), somewhat newly opened in the Battlefield Market Place shopping center in the space formerly held by Gusano's Chicago Style Pizzeria. The new location has all the classic PaPPo's favorites we know and love from the downtown location, just situated a little closer to the office.

A wall of windows brightens the space and keeps it from feeling too much like a pizza cave—not that I'd complain about a pizza cave. A long banquette bench easily accommodated our party of 10, and we immediately jumped into the expansive lunch menu. 

The best thing about dining with a such a large group is the opportunity to taste a vast array of menu offerings, and arguably the best thing about pizza is its shareability (it's already cut into pieces, and it's totally okay to pass it with your hands), so I knew I was going to get a generous sampling of all that PaPPo's offers.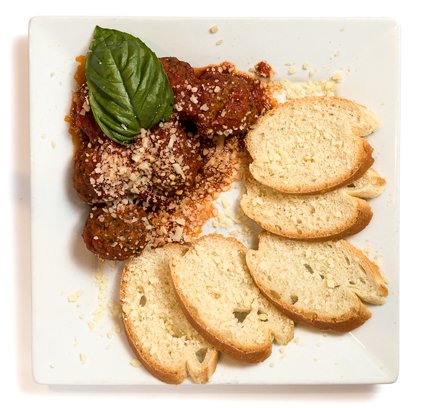 We started out with some appetizers. Seeing that we were at an Italian joint, I couldn't resist trying Joans Meatballs. These bad boys were huge and came served with bread for scooping up the house-made marinara. The difficulty with most meatballs is nailing the texture. Some are so soggy they fall apart, others are dry and hard and still others end up with creepy bits of gristle throughout. Joans Meatballs were perfectly juicy and lusciously smooth, quite a feat for something that large. If they had been seasoned a little bit more, they would have been a home run. 

I'm a St. Louis girl born and raised, so naturally I also had to order the toasted ravioli. However, also being a native St. Louisan, I'm pretty picky about my fried stuffed pastas, and these were not quite to my liking. I prefer a tender mix of beef, veal and sausage—cheese toasted ravioli are a travesty—and I like my pasta to be shaped like a perfect pillow, no edge or ridge in sight. PaPPo's ravioli were healthily sized and came with a velvety smooth marinara for dipping. The generous ridge and the beef-only filling mean they weren't my favorite, but my Springfield-native co-workers gobbled them up. 

After the apps, we were ready to dive into the main event. Everyone in our party opted for the lunch special, a combination of an 8-inch pizza—specialty pizzas included—and a salad. To be quite honest, the salads were take-it-or-leave-it for me; I was here for one thing and one thing only: 'za.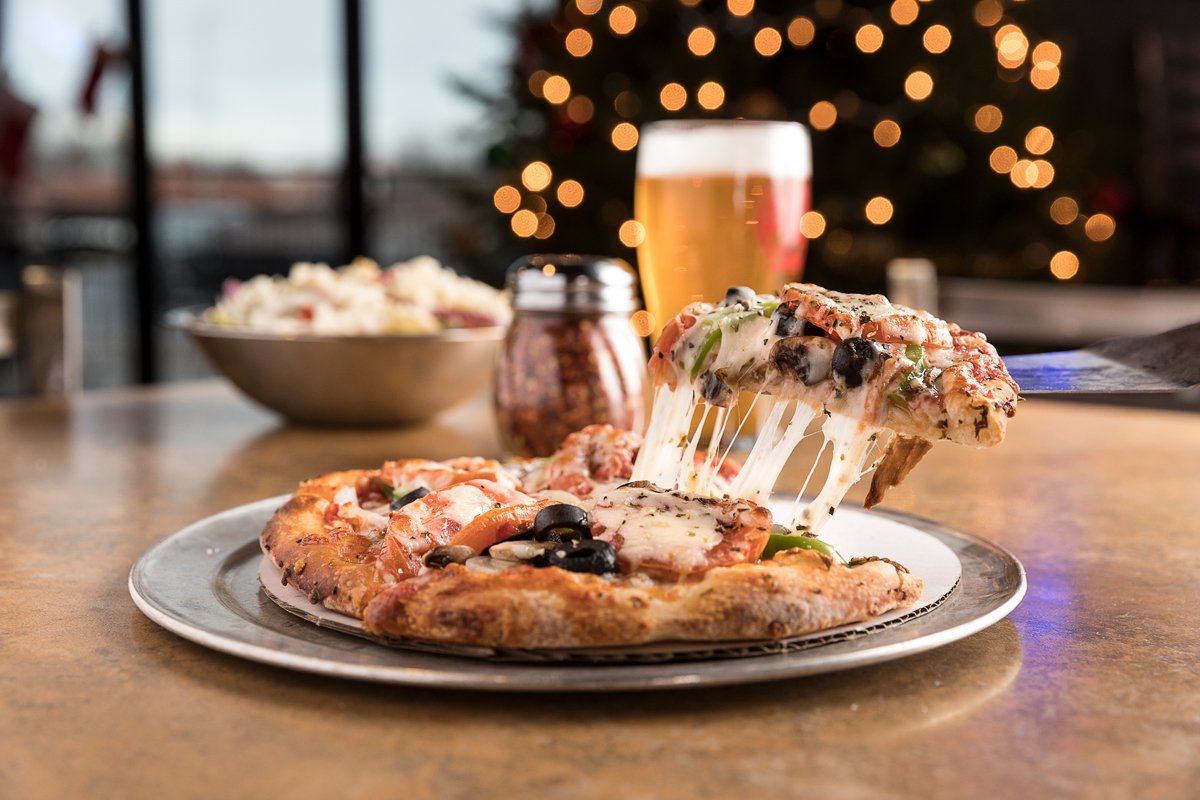 When I try a new pizza place, I tend to stick to a somewhat basic pie, just to see how each stacks up without the trappings of specialty ingredients clouding my judgment. While my co-workers ordered pizzas topped with pulled pork, sauerkraut or prosciutto with thin, crispy crusts, I couldn't wait to sink my teeth into the fresh veggie hand-tossed pizza. It had the perfect combo of topping veggies: mushrooms, green peppers, onions, black olives and tomato—basically a deluxe pizza without the meat. And before you dismiss me, yes, black olives belong on pizzas. Full stop. 

The crust was toothsome, and each slice had my preferred cheese-to-sauce ratio (more cheese than sauce). I was concerned about the tomato slices making each bite soggy, but the heat from the oven slightly dehydrated them, eliminating any excess moisture. As much as I liked my pizza that day, it was even better for lunch the day after. I found that the thicker crust maintained its chewiness and developed a nice snap on the bottom after spending a few minutes roasting in the office toaster oven.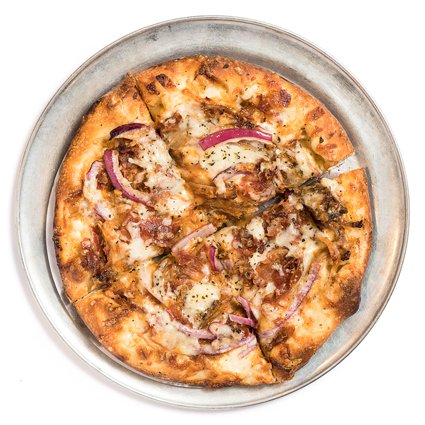 If you consider yourself a more adventurous omnivore, the specialty pizzas are where it's at. Ancillaries & Projects Editor Rose Marthis is a known tomato sauce–detester, so she appreciates pizzas with alternative sauces. Her apple bourbon pulled pork pizza was topped with a hearty helping of pork and barbecue sauce, mozzarella and Asiago cheeses, bacon and an olive oil glaze for a little sweet heat action. Editorial Art Coordinator Vivian Wheeler gave The Wild Buffalo a try because who doesn't love Gorgonzola cheese and buffalo sauce? She wished for a little less celery and a little more ranch, but overall the components of each topping were on point. A few people in our party went full Italian and ordered the Prosciutto di Parma pizza, topped with prosciutto, caramelized onions and Parmesan cheese and finished off with spicy arugula. It was peppery, nutty and delicious. 

Next time you want to release your inner Teenage Mutant Ninja Turtle and satisfy your insatiable appetite for 'za, shake up your routine and take a little drive to the southside. With a menu including sandwiches, salads and pastas, PaPPo's Pizzeria and Pub has something for every appetite. The huge space also has a stage for live music at night. Sounds like a pizza party to me.