Dishes
Pork Carnitas Pizza at The Grotto
Plus six other things that passed the test of our taste buds.
By The Editors
Jul 2013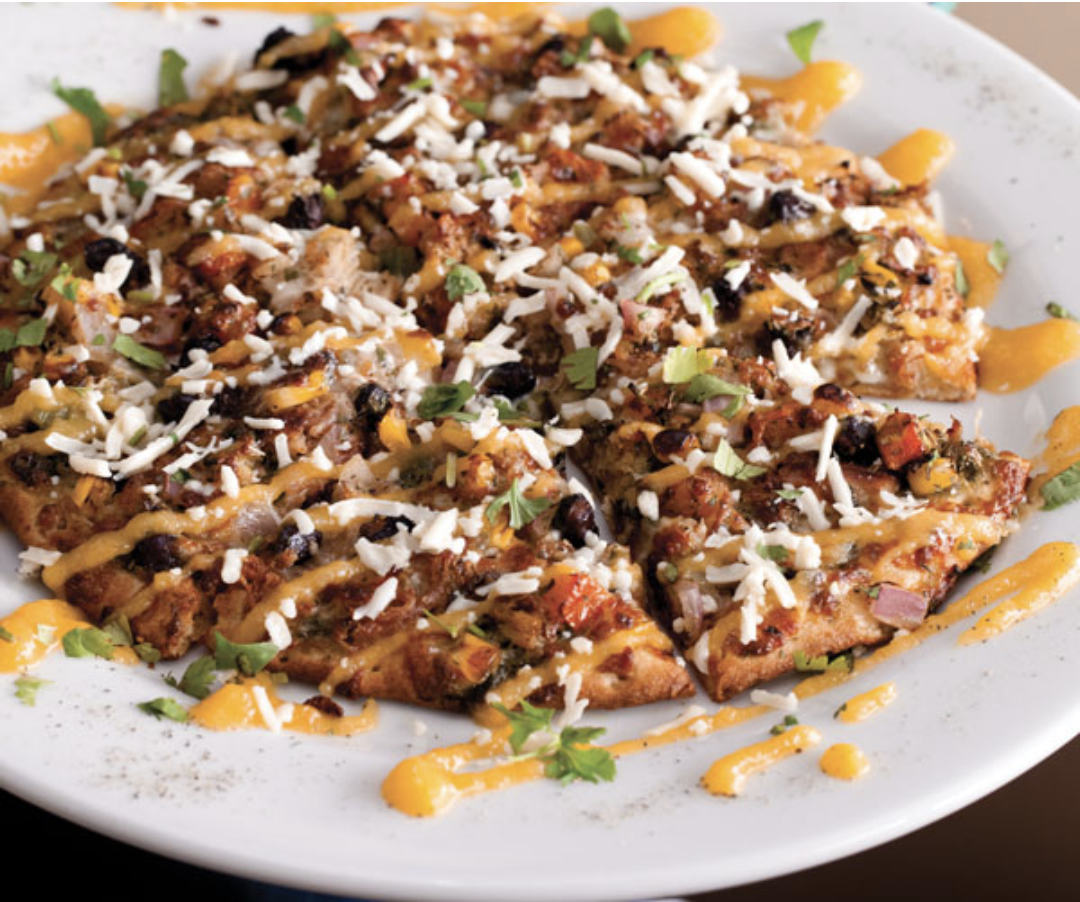 1. The pork carnitas pizza at The Grotto (301 E. Battlefield, Springfield, 417-886-9600, gogrotto.com) comes with pulled pork, cilantro pesto, black bean and corn salsa and queso fresco. Drizzled on top is a not-too-sweet but oh-so-spicy mango habanero sauce.
2. Banana pudding at Enoch's BBQ (2101 W. Chesterfield Blvd., Springfield, 417-881-2888, enochsbbq.com) is a rare menu find. Get it when you can; it's better than mom makes.
3. The biscuits and gravy on the Sunday brunch menu at Nonna's Italian Café downtown (306 South Ave., Springfield, 417-831-1222) feature biscuits with cheese in them (yum!) and gravy made with Italian sausage. 
4. Try the Villahermosa at City Mexican Cuisine (3014 E. Sunshine St., Springfield, 417-719-4188, citymexicancuisine.com). It's a burrito filled with ground beef and cheese, topped with queso, lettuce and tomato.
5. We can't get enough of the chicken salad sandwich at Creekside Bistro (3830 S. Lone Pine Ave., Springfield, 417-882-1899). It's seasoned with celery salt and paprika, and the dressing is brightened up with a mix of sour cream and mayo.
6. Sashimi-lovers will adore the chirashi donburi at Sakura Japanese Sushi Bar & Grill (3230 S. National Ave., Springfield, 417-882-8000). It's a cute little box filled with about seven types of sushi (two or three pieces of each type!) served with a variety of pickled veggies over a bed of steamed rice.
7. We love building a create-your-own fried rice dish at Amazin' Asian (2940 E. Battlefield, Springfield, 417-882-4000). Meat and veggies range in price from $0.59 to $2.50. Our favorite: chicken and all of the available veggies.