Dishes
Spicy Noodles from Thai Thai Cuisine
Plus six other things that passed the test of our taste buds.
By The Editors
Jul 2015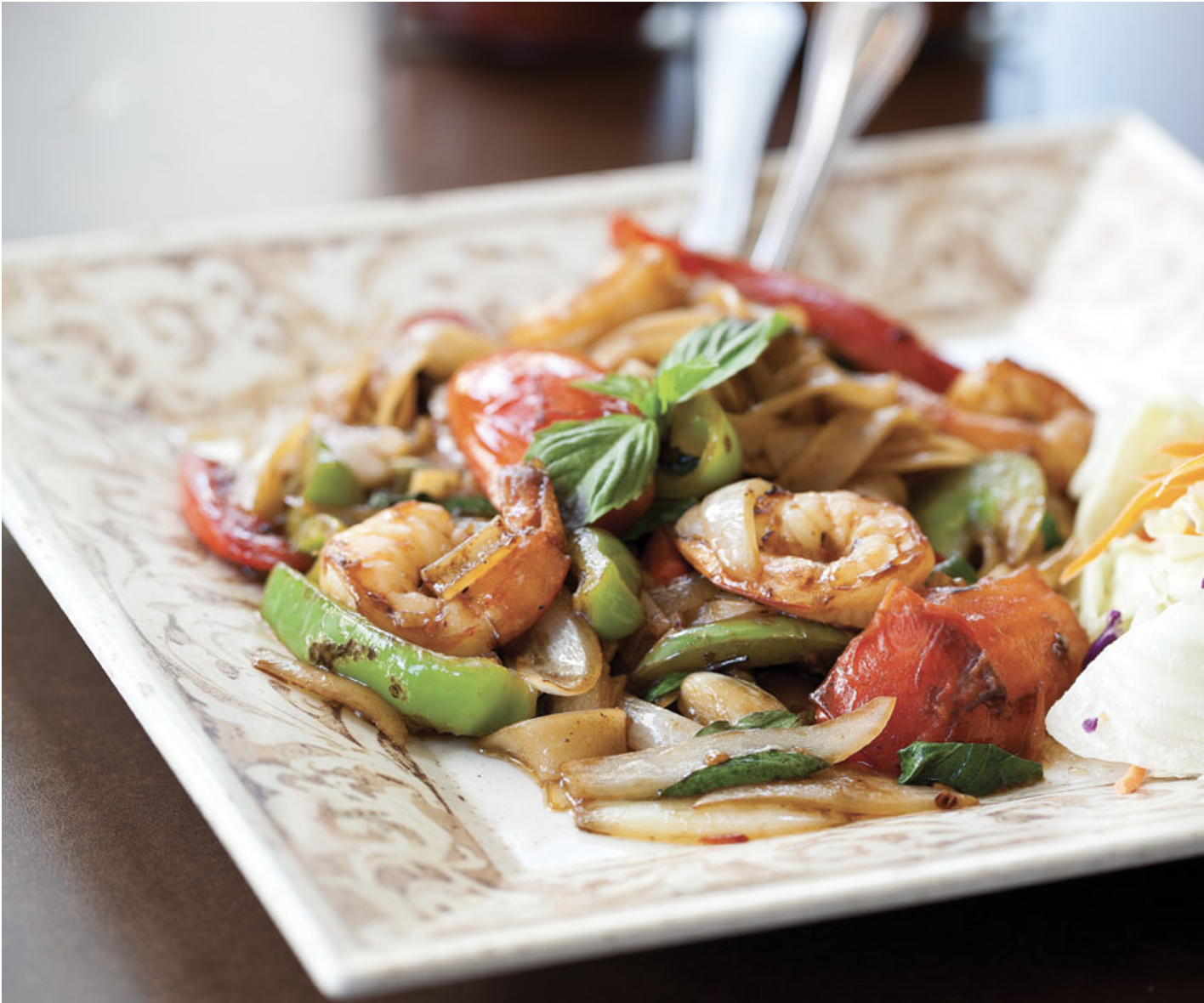 1. We crave the spicy noodles from Thai Thai Cuisine (1615 W. Highway 76, Suite H-1, Branson, 417-334-9070). Flat noodles and your choice of protein are sautéed with onions, tomatoes, chili and sweet basil to create an entree that will leave you asking for seconds each visit. 
2. The asiago-everything bagel with zesty chive cream cheese from Legacy Bagelry (3049 S. Fremont Ave., Springfield, 417-501-1345) is scrumptious, with all our favorite bagel flavors in one bite. It's not good for your breath, but it's worth it. 
3.  After a night of drinking, pull up a stool at J.O.B. Public House (319 E Walnut St., Springfield, 417-831-1158) and order the fried chicken strips. The batter is light and crispy, and the portion is huge. Bonus: They're served with unlimited fries. 
4. Don't miss the gazpacho from Bruno's Il Ristorante (416 South Ave., Springfield, 417-866-0007). It's a seasonal special. But when it's in season, it's very special.  
5. Summer is the perfect time to sip on a Bella Morte from Scotch & Soda (310 South Ave., Springfield, 417-4224). This sophisticated cocktail is made with Beefeater 24 gin, strawberries, basil, house simple syrup, fresh lime juice and aged balsamic vinegar. So refreshing! 
6. The tomato cream soup from Nicola's Ristorante (3631 E. Sunshine St., Springfield, 417-866-3700) is exactly what you want tomato cream soup to be: rich and creamy with just a hint of umami.
7.  The Redbird at Galloway Grill (4211 S. Lone Pine Ave., 417-882-5300) packs a tasty punch. A chicken breast is dipped in wing sauce, topped with Swiss cheese and served on a bun with a side of jalapeños and ranch.