Dishes
Reuben Puff from B+B Boulangerie & Fair-Weather Café
Plus six other things that passed the test of our taste buds.
By The Editors
Jun 2016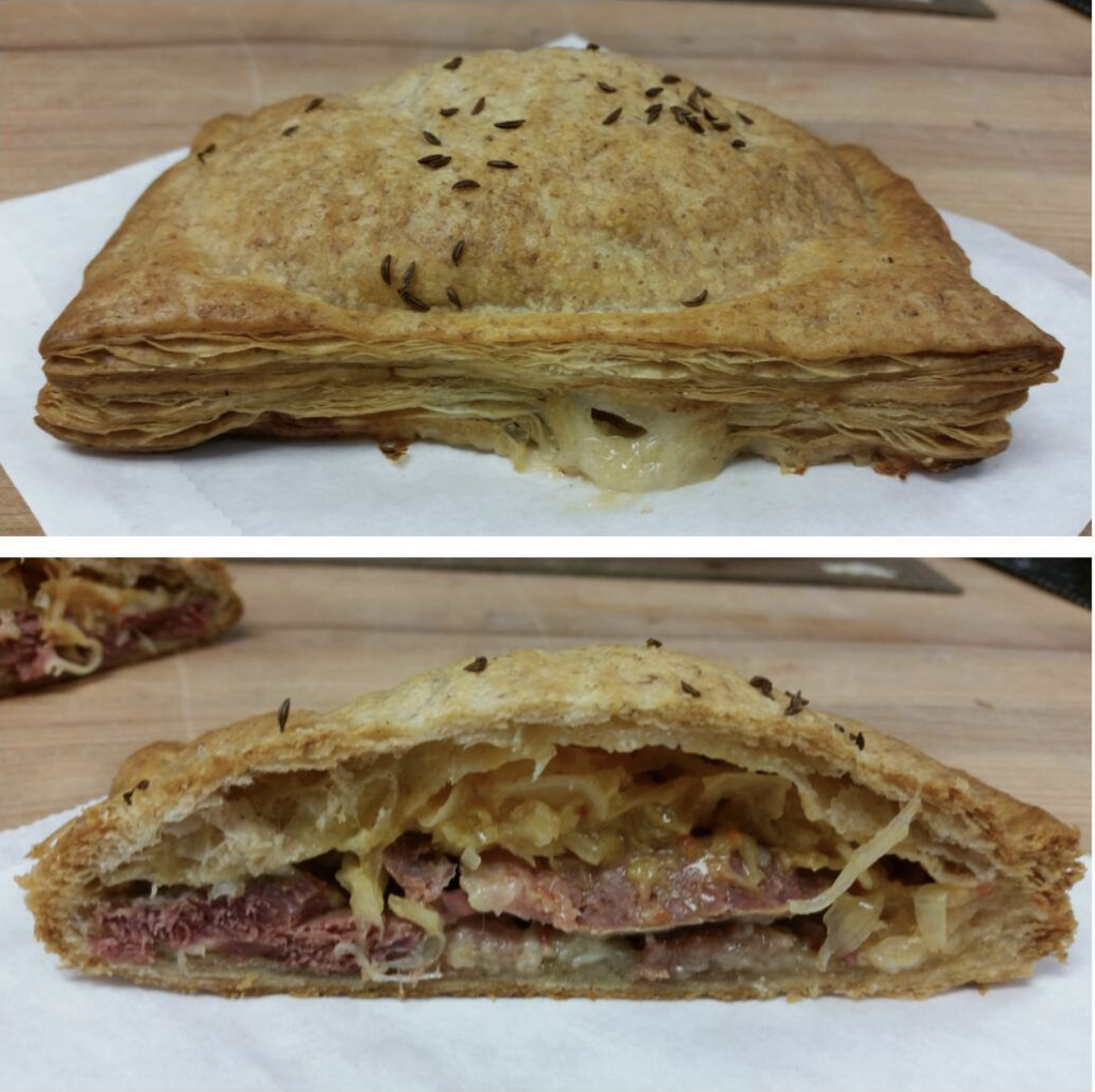 1. You need the Reuben puff from B+B Boulangerie & Fair-Weather Café (607 S. Pickwick Ave., 417-375-8602, katiemadeit.com) in your life. Homemade rye puff pastry is stuffed with house-cured corned beef, Thousand Island dressing, sauerkraut and Swiss cheese. What more could you ever ask for? 
2. Indulge your sweet tooth with the luscious toffee cake from Nicola's (3631 E. Sunshine St., Springfield, nicolasristorante.com, 417-886-3700). The folks at Nicola's make this caramel sponge cake from scratch and serve it warm so you can enjoy it in all its ooey, gooey glory. 
3. Treat your taste buds to a big ole' burger from Tropicana Bar and Grill (2402 S. Main St., Joplin, 417-782-4849). All of its burgers are fresh-ground and tasty, but we especially like the Cajun Jack, which is topped with Cajun-candied bacon, pepper jack cheese and caramelized onions. 
4. Say hasta la vista to boring, flavorless hummus and say hello to the white bean hummus from The Order (305 E. Walnut St., 417-832-1515, theordersgf.com). You can order it with fried naan or veggies (we recommend going all-in on the veggies). Herb pistou and lemon oil garnish the dish for added flavor. 
5. A certain staff member here is currently addicted to the Korean sweet and sour chicken from Yen Ching (5301 Towne Center Dr., Ozark, 417-582-0555). Peppery fried chicken is served with a tangy sauce that has pineapple, carrots and onions in it. 
6. There's a lot of good chicken curry in 417-land, but one of our favorites comes from Soo's Korean Restaurant (3644 S. Campbell Ave., 417-889-2220) whose chicken curry is loaded with veggies, has a nice balance of sweet and savory and makes a great lunch. 
Note: The Bistro Market had been included on this list but has closed since this article was first published.