Reviews
Ice Cream Road Trip
How many locally made ice cream treats have you tried? Pack up the kids for a luscious little road trip, and try a new one this month.
Written by Katie Pollock Estes
Jun 2016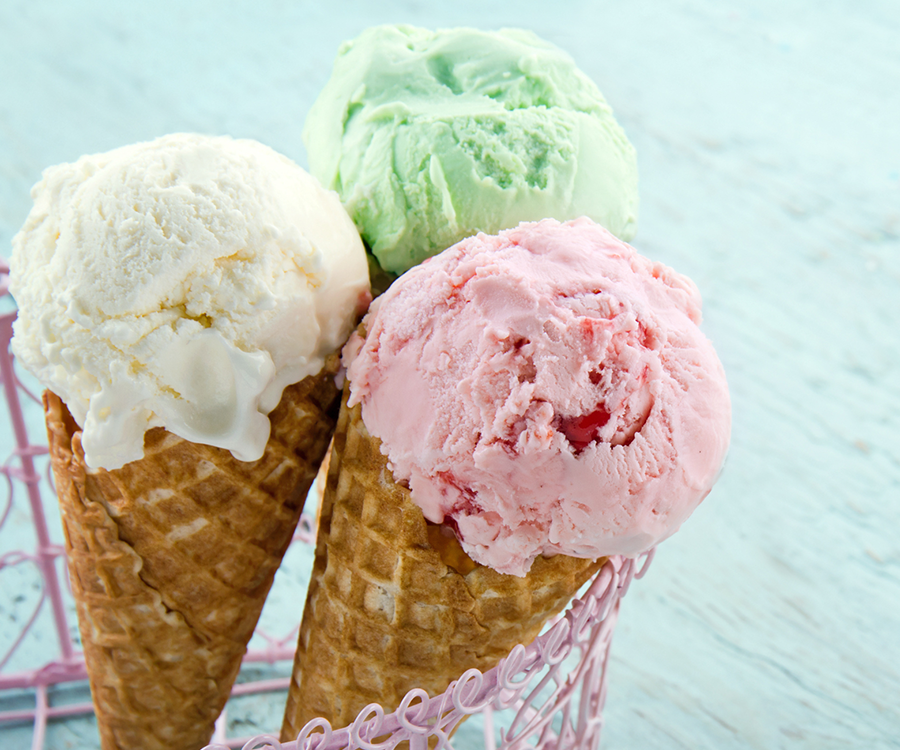 There's soft serve, frozen yogurt, frozen custard. Those are all tasty treats to be sure, but sometimes the only sweet thing that will hit the spot is a bowl of real ice cream that's made right here in 417-land. When only ice cream—true, creamy, perfect, hand-dipped ice cream—will do, refer to this handy little guide to the local spots that are doing it the best, then head out to find them with a full tank of gas and an empty stomach.
In Springfield
If you're hungry for a cold and creamy homemade treat, you have to head to Elle's Patisserie (ellespatisserie.com) in Springfield. Not only is the ice cream homemade and delicious, it comes in several interesting flavors. The Elle's version of mint chocolate chip is a luscious mint truffle ice cream. There have been batches of cappuccino orange peel ice cream and delicate lavender ice cream. Even simple vanilla is dressed up with some honey. Each sweet little cup of ice cream comes with a sweet little cookie, and you can eat it on the sweet little patio outside the sweet little purple building. Perfection.
In Point Lookout
Nettie Marie's Homemade Ice Cream is located inside the Keeter Center at College of the Ozarks (keetercenter.edu), and it features handcrafted ice cream flavors that are made by C of O students using dairy that's produced on-site at the W. Alton Jones Campus Dairy. Come for treats like Black Cow (root beer sorbet and vanilla ice cream swirled together) or Bobcat Crunch. It's a great stop on a Branson-area day trip or a trip to the lake.
In Joplin
All Aboard Ice Cream (102 Castle Dr., Joplin) churns out small batches of delicious ice cream flavors, and with a train-related theme it just piles on the cuteness. Don't miss the salted caramel or the creamy English toffee flavors. A bonus for the kiddos: Mini train rides on a mini train! You can also get a burger while you're there.
At Silver Dollar City
The best time to sugar your kids up is when you know they'll have plenty of time to run around afterward. So before they burn off all their energy at Silver Dollar City (silverdollarcity.com), stop by the park's sweetest spot: Hannah's Ice Cream Factory. It's located near the town square right inside the park entrance, and it sells giant waffle cones full of creative flavors like Baird Mountain blackberry. The smell of the cones alone is enough to draw you in.
All Around 417-Land
Sometimes, you just want an old-timey dip of ice cream to get you through the day, and Braum's (braums.com) delivers. This regional chain offers a plethora of ice cream treats, but we have two stand-out favorites: The massively shareable banana split and the supremely indulgent dipped cone. The cone comes in a huge waffle cone filled with the hand-dipped ice cream flavor of your choice, then it's slathered with chocolate hard shell and crunchy nuts.