Dishes
Kimbap at Soo's
Plus six other things that passed the test of our taste buds.
By The Editors
Oct 2015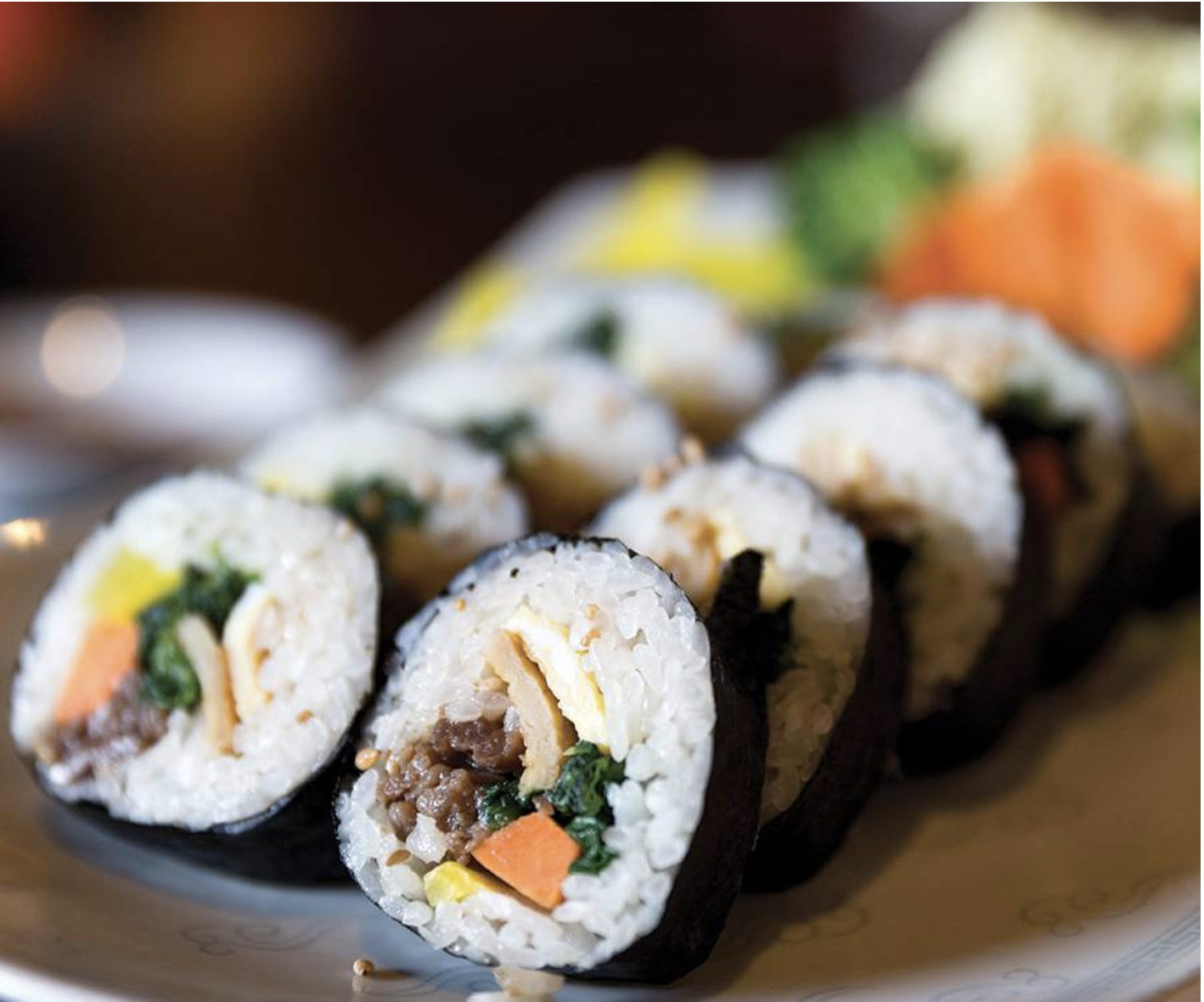 1. Kimbap is Korea's take on a sushi roll, and Soo's (3644 S. Campbell Ave., Springfield, 417-889-2220) serves up some of our favorite kimbap around. Thinly sliced egg, beef bulgogi and veggies are rolled up in rice and seaweed: fresh, healthy and oh-so-tasty. 
2. We can't get enough of the lemon berry mascarpone cake from Jimm's Steakhouse (1935 S. Walnut St., Springfield, 417-886-5466). It's so good you won't want to share.  
3. The Dark Chocolate + Coffee CollaBARation bar from Askinosie Chocolate (514 E. Commercial St., Springfield, 417-862-9900)  combines Askinosie's signature dark chocolate with Intellagencia coffee. This is a dream come true for coffee- and chocolate-lovers everywhere.
 4. Imagine crispy potato chips smothered in blue cheese dressing and blue cheese crumbles baked together in the oven. Well, this is not a dream; this is a scrumptious reality that can be found at The Grotto (301 E. Battlefield, Springfield, 417-886-9600; 3250 E. Battlefield, Springfield, 417-720-1612).
 5. The spicy Red Room Mary from the Red Room at Flame (314 W. Walnut St., Springfield, 417-862-4444) is a top-notch bloody mary that's made with garlic and jalapeño-infused vodka. 
 6. The Wicked Pig from Salvatore's (1932 W. Retail Ln., Ozark, 417-485-3838) was created by one of our staffers and is not on the menu but just ask. Rigatoni noodles are smothered in a spicy blend of red and cream sauce with house-made Italian sausage. 
7. Try the cheesy Tators and Gravy from The Order (305 E. Walnut St., Springfield, 417-832-1515), and you won't be sorry. Made with hand-cut fries, Mother's Towhead gouda fondue, and marrow gravy, it's The Order's take on poutine, and it's delicious.