Profiles
Meet a Staffer Maggie Sholes
On this page, we introduce you to one of the people who make 417 Magazine happen. This month meet one of our creative coordinators, Maggie Sholes.
Photo by Kevin O'Riley
Jun 2016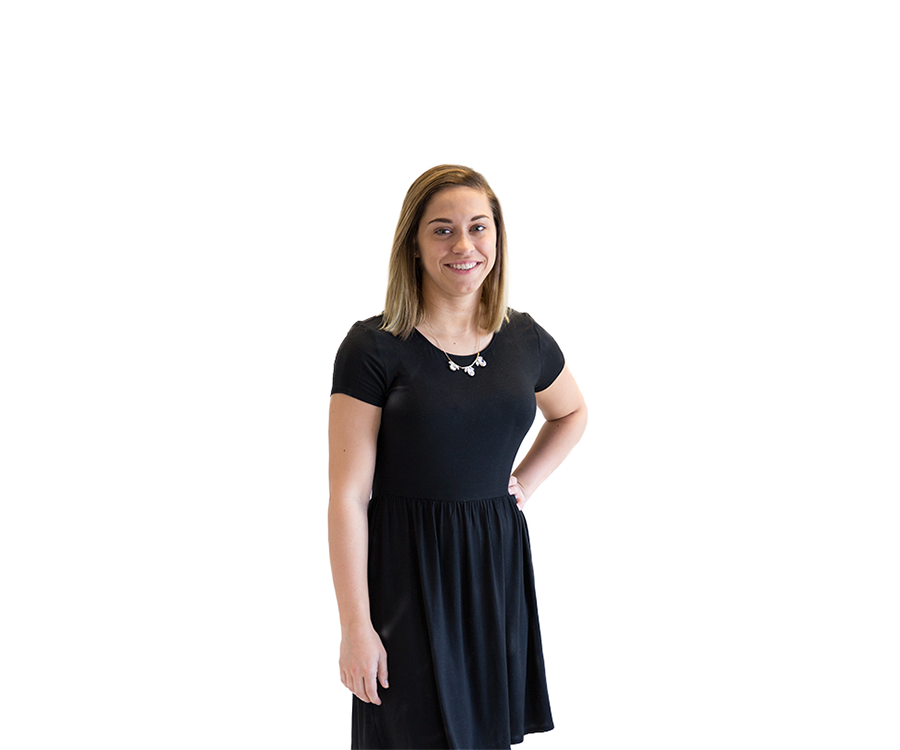 Describe what you do at work day-to-day.
I work with clients to build both print and web ads for the magazine. A typical day includes emailing and calling clients to get materials for their ads, coordinating photoshoots and, of course, creating the actual ads that end up in the magazine.
Describe something you worked on recently or are working on right now that you're proud of. 
I'm really proud that I got to be a part of 417 Magazine's Fashionation. It was my first event at 417, and it was amazing to see everyone's hard work and planning come to fruition. Being behind the scenes really made me appreciate all the work it takes to pull off such an incredible event. 
What's your favorite thing to do in 417-land?
Springfield's bar scene is so diverse, and I love discovering new places to grab a drink! It seems like there are always new ones popping up around town that all have something unique to offer.
What's your favorite piece of magazine lingo?
Advo. I don't know what it is about the word, but it sounds way cooler than "advertorial." [Editor's note: Advertorial refers to copy for ads that is written in an editorial style.] 
What's your favorite thing to eat that you can only find in 417-land?
The buffalo chicken dip at Big Whiskey's American Restaurant & Bar. My friends and I lose our minds over the stuff. We've tried replicating the recipe ourselves, but it's never as good as the real thing.
What would you do if you won $1 million?
I would give my parents half of it, then pay off my student loans. I'd like to think I'm responsible enough to save some for retirement or my future kids' college funds, but who am I kidding? I'd probably blow the rest of it on a shopping spree. 
Walk us through what you would consider a perfect day in 417-land.
A perfect day would start with brunch at Gailey's Breakfast Cafe, then maybe hiking at the Springfield Conservation Nature Center or going antique shopping, dinner with friends at Metropolitan Grill (I love their flash-fried spinach!), and end with drinks somewhere downtown. 
If there were a movie about your life in 417-land, what would its title be?
Sleep is for the Weak. 
What do you do in your free time? 
I enjoy antique shopping or watching horror movies, and I recently took up cross-stitching. 
If you had to live as an animal, which animal would it be and why? 
I think I would be a bat. Sleeping all day and flying around all night sounds pretty perfect to me. They're also the perfect combination of cute and creepy. 
What celebrity would you most like to have coffee and conversation with? 
Kanye West. I'm a huge fan of his music, and I can't even begin to imagine what a conversation with him would be like. He doesn't seem like he'd be a big coffee person, though.
Who are your real life heroes? 
Definitely my parents. They're always there to save the day, and as I've gotten older I've realized how much they really do for me and my sisters. No matter what predicament I get myself into, I know they'll be there for me to help however they can.  
What is your Facebook status right now?
I don't post many statuses on Facebook, but I think the most recent thing I've posted is a picture of me and my mom. 
What restaurant do you wish was located in 417-land?
Sawaddee Thai Kitchen! It's a tiny hole-in-the-wall Thai restaurant in Jefferson City that has the best Thai food. Every time I go back home to visit my parents, I make sure to eat there.  
What talent would you most like to have?
I would love to be able to sing. Karaoke is so fun, but I have a feeling it would be even more fun (especially for the audience) if I actually sounded decent.  
What is your favorite thing about working at 417 Magazine?
I love how busy it always is here! I operate really well under pressure, and I would much rather have a thousand things on my to-do list than nothing. It's definitely an exciting place to work.
What superpower do you wish you had and why? 
I wish I could teleport anywhere I wanted. It would save me so much time, and I wouldn't have to pay for gas! I also get pretty intense road rage when I drive, so it would also completely eliminate that stress.