Dishes
Chicken and Waffles from Civil Kitchen
Plus six other dishes and drinks that have passed our taste buds this month and made us rave. They are ranked by level of yumminess.
By The Editors
Jun 2018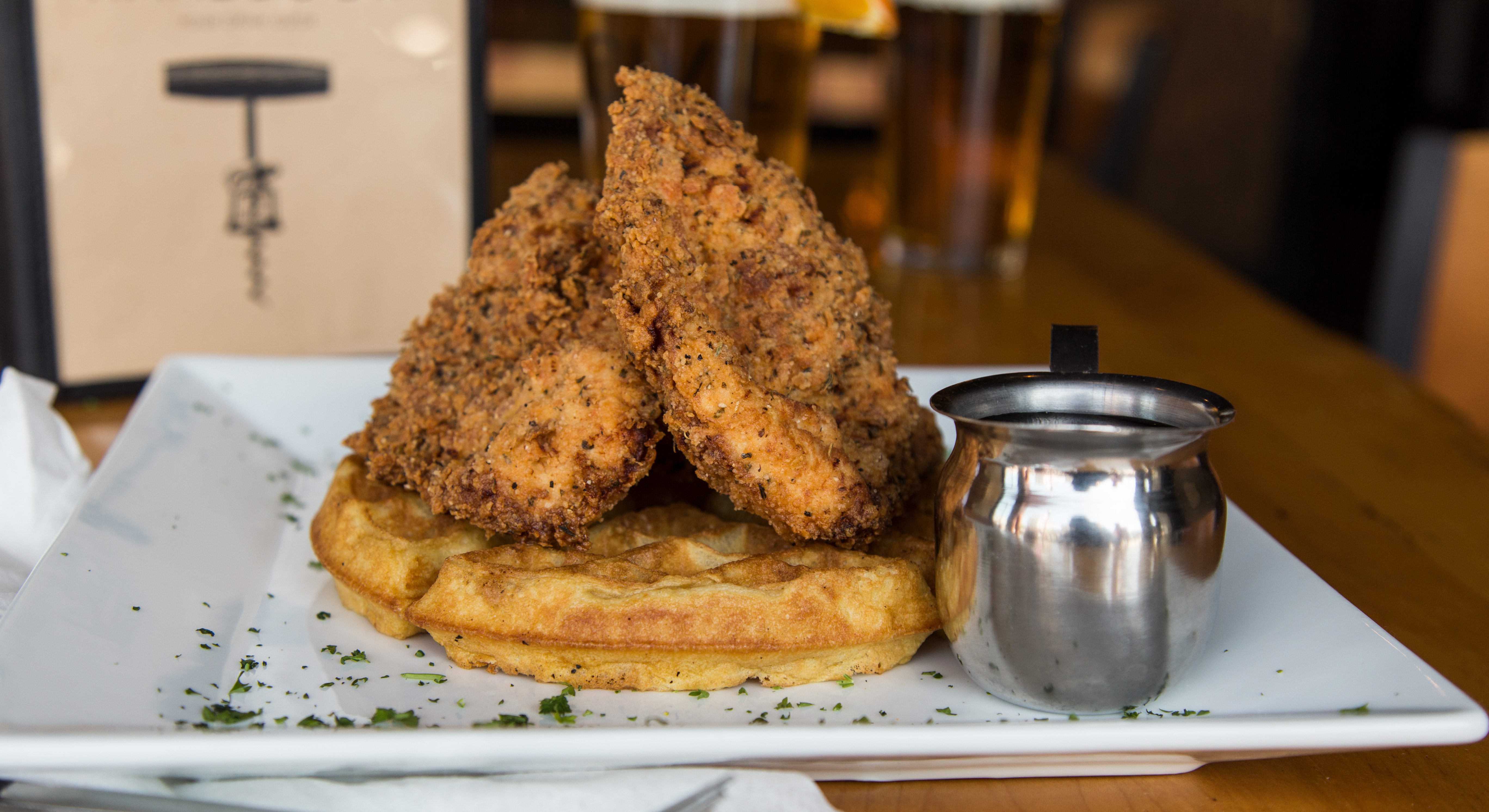 1. Civil Kitchen's (107 Park Central Square, Springfield, 417-501-8456) chicken and waffles are some of the best we've tried anywhere around. The dish consists of hand-breaded chicken served on top of a crispy waffle with your choice of syrup or gravy. We're drooling already.

2. We love the BBQ Pork Panca at Cafe Cusco (234 E. Commercial St., Springfield, 417-868-8088, cafecusco.com). Tender seasoned beef with bell pepper and corn is sauteed in aji pance, garlic, raisin and mango barbecue sauce and comes served with black beans and garlic rice. It's all one big flavor bomb, and we're already plotting our next Cusco visit. 

3. The cheeseburger soup at St. Michael's Sports Bar and Grille (301 South Ave., Springfield, 417-865-2315) is unique and tasty. Cheddar cheese coats this beef-based broth served with onions, tomatoes, sour cream and carrots. 

4. For a delicious change of pace, we can't help but dive into the jalapeño crab rangoon from Yoshi Jen (3250 E. Battlefield Road, Springfield, 417-887-2888). Instead of the typical sweet cream cheese filling you usually expect, you get a spicy little kick.

5. The gooey butter cake is another thing to love about The Coffee Ethic (124 Park Central Square, Springfield, 417-866-6645, thecoffeeethic.com). Its arrival is thanks to continual demand from customers—be sure to try the new lemon flavor. 

6. Customers come flocking to Krave Oyster Bar (1614 S. Glenstone Ave., Springfield, 417-889-6500, kraveoysterbar.com) for the Argentinian red shrimp plate, served warm over wild rice or cold with gin cocktail sauce.

7. The toasted ravioli at 417 Taphouse (431 S. Jefferson Ave., Suite 160, Springfield, 417-942-0958) is one of our favorite T-ravs anywhere in 417-land. Choose a sausage or cheese filling and eat up!