Dishes
P.O.G. Punch at The Big Island Grill
Plus six other things that passed the test of our taste buds.
By The Editors
Dec 2016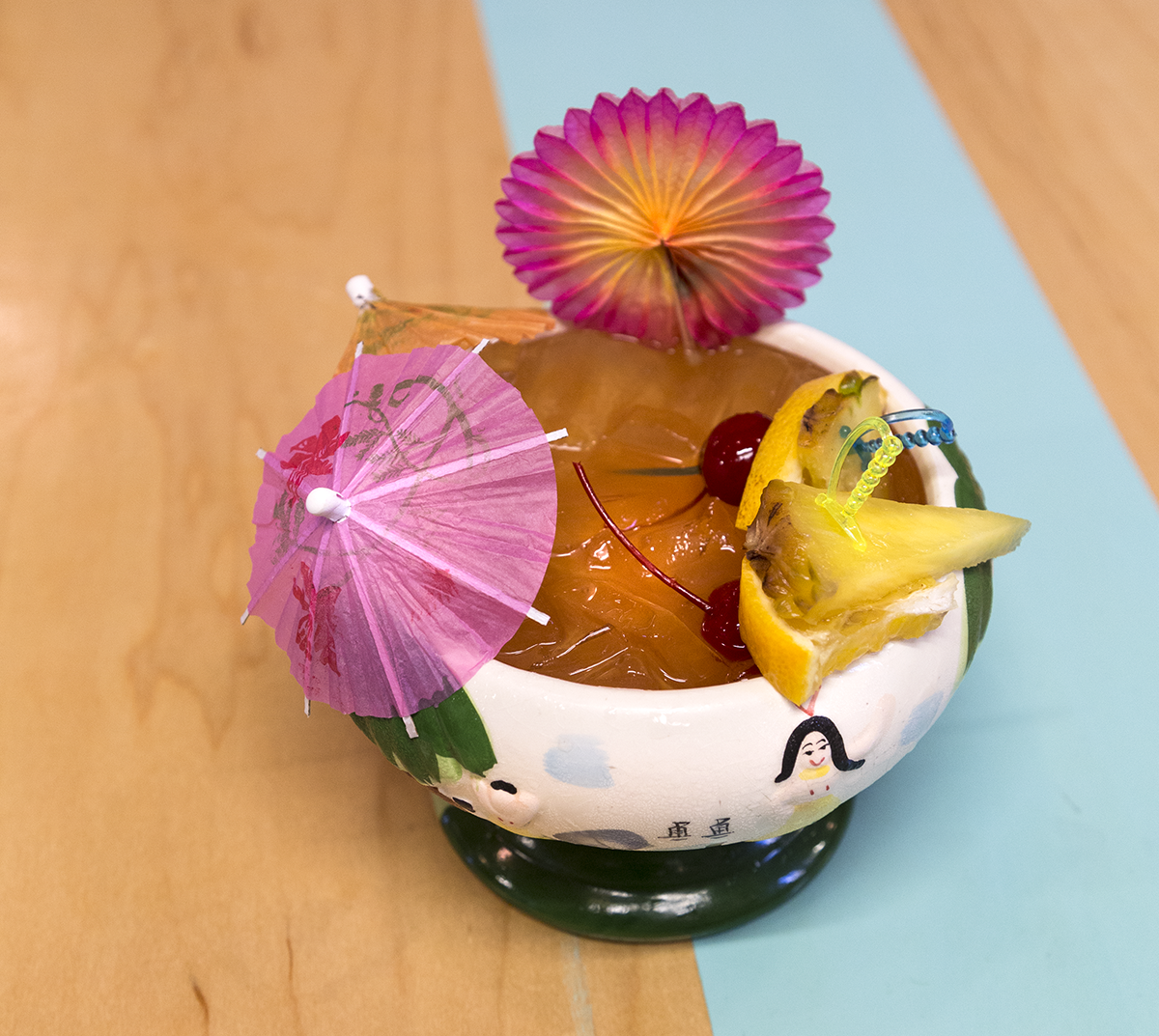 1. Live the island life with the P.O.G. Punch at the buzzing The Big Island Grill (2925 E. Battlefield, Suite 105, Springfield, 417-886-0356). Brimming with passion fruit, orange and guava juices as well as rum, grenadine and a splash of champagne, this smooth, easy-sipping cocktail is a tantalizing taste of the tropics.  
2. Butter makes everything better, so the Griddled Corn Bread at Metropolitan Farmer (2144 E. Republic Rd., Suite B101, Springfield, 417-720-1665, metropolitanfarmer.com) topped with maple bacon butter is already on solid culinary footing. Add to the mix salty bacon drippings and a drizzle of sweet maple syrup and you've got a truly sensational appetizer. 
3. Be wowed with the crispy Mitchell Pizza at Metropolitan Grill (2931 E. Battlefield, Springfield, 417-889-4951, metropolitan-grill.com). Featuring a thin grilled crust with basil-infused olive oil instead of tomato sauce, this tasty pie is topped with a delightful combo of grilled chicken breast, buffalo mozzarella, prosciutto, bacon, sweet onion, tomato and Provel cheese. 
4. Featuring turkey breast, pesto mayo, red onion, lettuce and tomato, the pesto turkey sandwich from Neighbor's Mill Bakery & Café (1435 E. Independence St., Suite 110, Springfield, 417-720-4162, neighborsmill.com) is a standout for one staffer. It's served on Greek olive bread, which she loved so much she bought a whole loaf.
5. For a sweet, worldly treat, try the Lucuma Cheesecake at Café Cusco (234 E. Commercial St., Springfield, 417-868-8088, cafecusco.com). Made each week by Sisters in Thyme and topped with whipped cream, pecans and a caramel-rum sauce, this slice incorporates lucuma, a fruit common to Peru with a mild flavor that's subtly sweet.
6. If you haven't made it out to Squeeze Inn (404 RB Rd., Stockton, 417-276-6302) yet, rectify that and order the Squeeze with Cheese stat. This beloved burger (a Diners, Drive-Ins and Dives icon) is grilled on a flat top and covered with shredded cheddar, forming a crispy cheese skirt that encircles the patty as the cheese melts.
7. Rolled by hand and made from scratch, the chicken egg rolls from Chinese Chef (3029 S. Campbell Ave., Springfield, 417-883-4770, chinesechefcampbell.com) are a perfect starter with to-die-for crispiness. Be sure to ask for some hot mustard or duck sauce on the side.