Dishes
Italian Cream Cupcake at The Urban Cup
Plus six other things that passed the test of our taste buds.
By The Editors
May 2017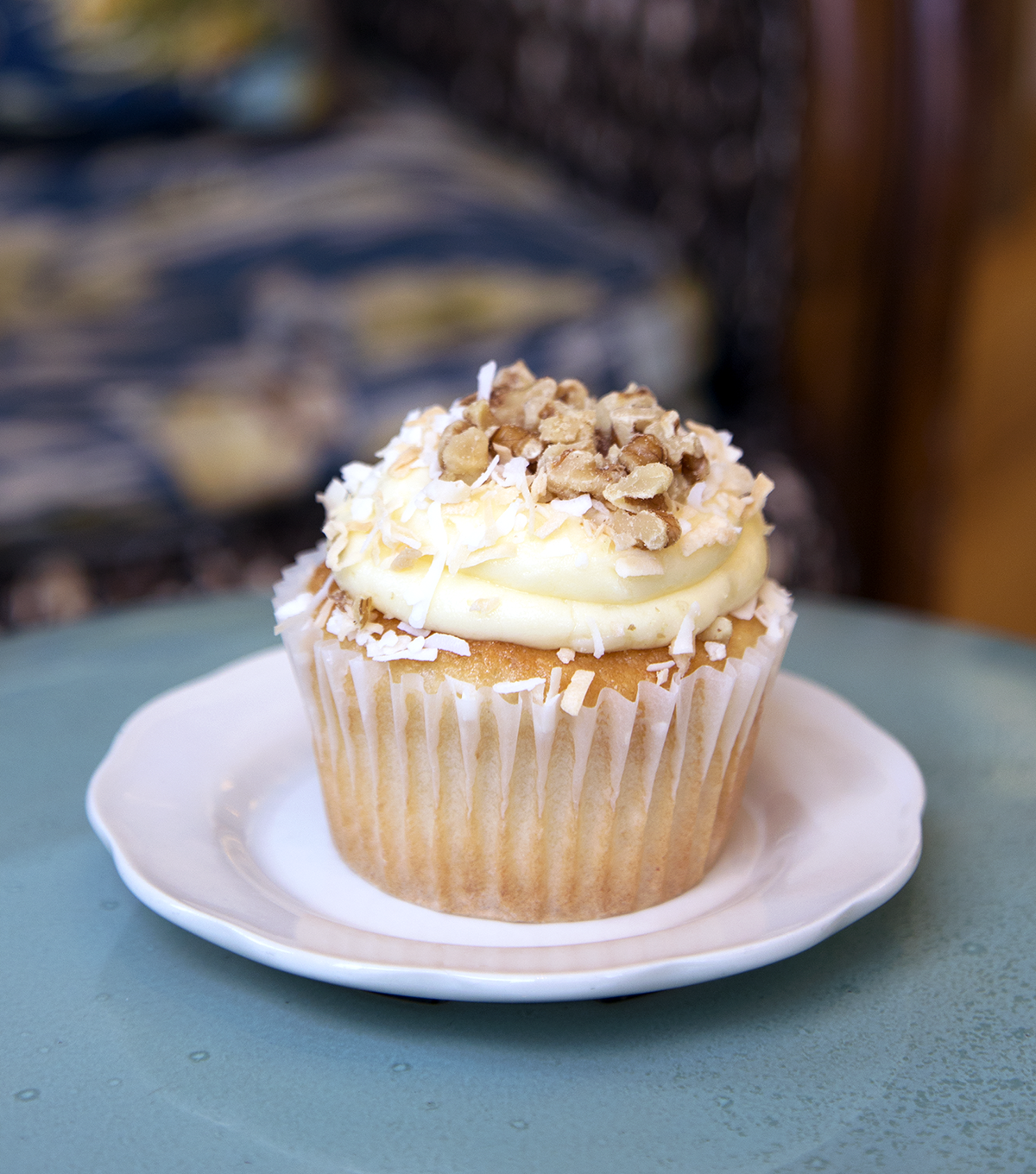 1. Sweet dreams are made of the Italian Cream cupcake at The Urban Cup (325 E. Walnut St., Springfield, 417-865-2287) made with coconut cream cheese buttercream frosting, toasted walnuts and coconut and a cream cheese filling. This rotating flavor is available once a month; get your fix starting May 22. 
2. Meat-lovers, take note: The Carnivore Craze pizza topped with pepperoni, Italian sausage, Canadian bacon and ground beef at Gusano's Chicago-Style Pizzeria (3929 E. Seventh St., Suite E, Joplin, 417-623-9090) is destined for you. 
3. Good luck finding a better accompaniment to a Druff's (331 Park Central East, Suite 101, Springfield, 417-719-1719) grilled cheese than its soul-warming house tomato soup made with tomatoes, basil and some heavy cream, adding some richness to the velvety mixture. 
4. For a tasty, finger-licking-good appetizer, one staffer's go-to is the nacho-like Cauche de Queso at Cafe Cusco (234 E. Commercial St., Springfield, 417-868-8088). The Peruvian platter features layers of sliced potatoes, red pepper, tomato and onion, all topped with herbs and plenty of melty cheese. 
5. Simple, summery flavors abound in the classic bruschetta made with fresh tomato, herbs, garlic, and olive oil at Bambino's Café (1141 E. Delmar St., Springfield, 417-862-9999; 2810-D E. Battlefield Road, Springfield, 417-881-4442). It's the perfect light, shareable dish to open a meal. 
6. Springfield is home to some awesome cocktails, but one staffer has declared her over-the-top favorite: the venerable Irish Cognitive made with Nitro cold-brew espresso, Jameson Irish Whiskey and Baileys Irish Cream at MudLounge (321 E. Walnut St., Springfield, 417-865-6964). 
7.  Deep, rich flavors make the Mole Poblano Enchiladas at La Paloma Mexican Grill (3014 E. Sunshine St., Springfield, 417-719-4484) stand out from the pack. The platter features three grilled chicken enchiladas that are drenched in the restaurant's signature complexly flavored mole sauce.