Dishes
Leche De Tigre at Café Cusco
Plus six other things that passed the test of our taste buds.
By The Editors
Nov 2015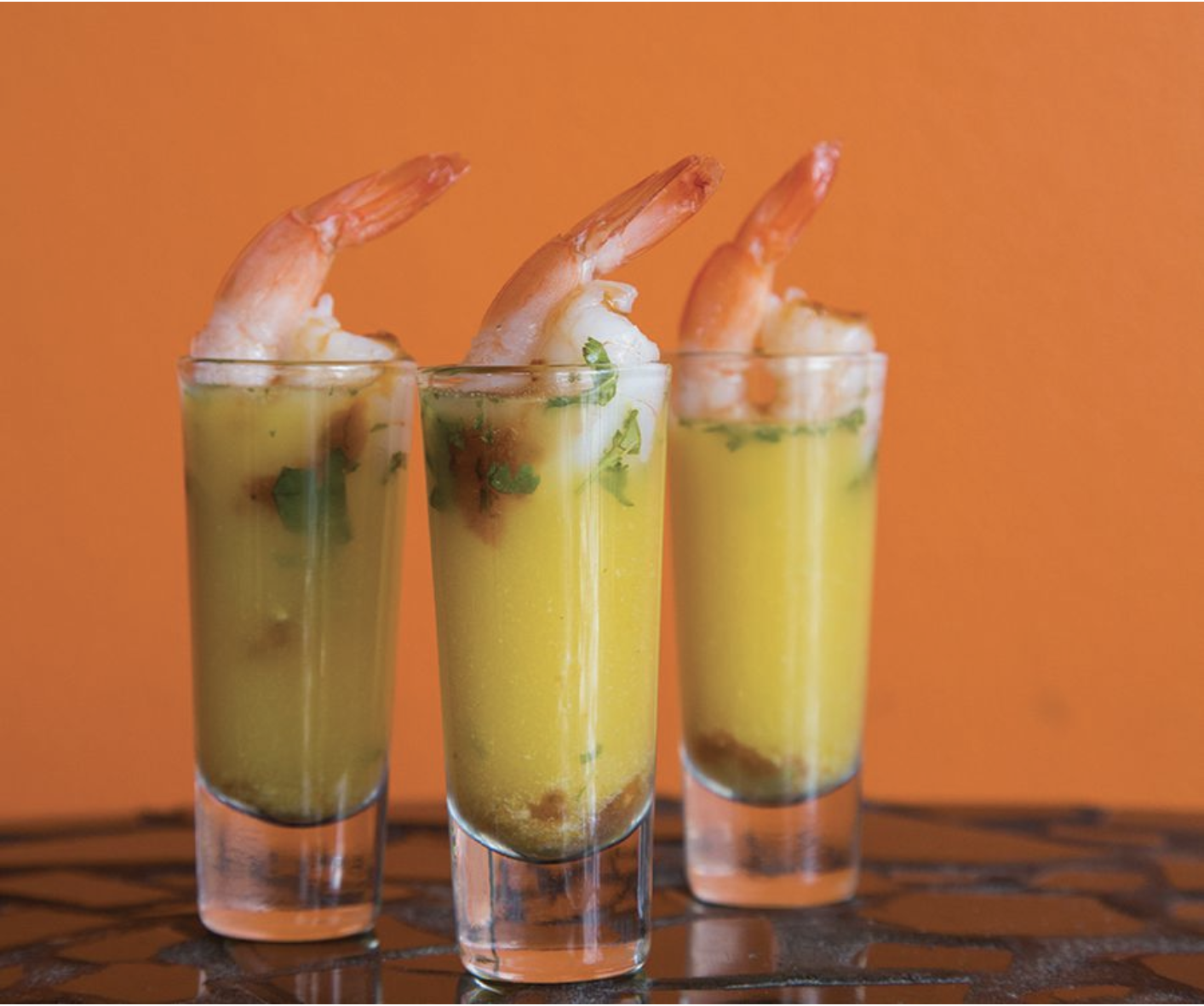 1. One of our staffers has a particular affinity for the Leche de Tigre from Café Cusco (234 E. Commercial St., Springfield, 417-868-8088). A shot glass is filled with ceviche juice and house-made hot chilli sauce. The whole thing is topped with a chilled shrimp chaser. 
2. The Guinness fondue from Mudlounge (321 E. Walnut St., Springfield, 417-865-6964) is served with a slew of tasty dipping options like fresh veggies, toasted bread, green olives and tortilla chips. It's the perfect snack to share with good friends over drinks. 
3. Scotch & Soda (310 South Ave., Springfield, 417 719-4224) makes house Scotch jerky that is to die for: salty, beefy, chewy goodness.
4.Tender chunks of lamb swimming in an aromatic sauce of yogurt, onion, tomato and spices make the lamb rogan josh from India Clay Oven (2005 W. 76 Country Blvd., Branson, 417-973-0044) a winner. The dish has just the right amount of heat and is packed with flavor. 
5. Just trust us and order the chicken bacon ranch pizza from The Big Slice (1450 E. Sunshine St., Springfield 417-720-1928). You won't regret it. 
6. The coconut crème cupcakes from Tea Bar & Bites Café & Bakery (621 S. Pickwick Ave., Springfield, 417-866-7500) are worth the calories every time.
7. Head to White River Brewing Company (505 W. Commercial St., Springfield, 417-869-1366) and order a pint of the Copper Creek IPA. Then sit back and bask in the hoppy, malty goodness of a dang tasty beer.